When you have some useless items, do you just toss them waya or burn them in lava? With this add-on you can burn your useless items and gain XP! Not only that, you'll also receive a new items used to make bonemeal and new building blocks.

Incinerator
The incinerator is a new entity that allows you to burn you items. Upon burning items, you'll receive XP and cinders based on the quality of the item you burnt. This includes flammale blocks and items such as logs, stairs, slabs, doors, boats, leather armor, wooden tools, etc.
To obtain the Incinerator, simply secretly trade with a Tool smith villager using a block of emerald. To secretly trade, sneak and interact with the specific villager using the block of emerald.
Cinders
You can obtain this from burning items using the Incinerator. You can put this into a crafting table with rotten flesh, you can make some bonemeal.
Cinder blocks
You can craft these in survival and it has 4 variants.
Cinder block
Polished cinder block
Cinder block bricks
Cracked cinder block bricks
Mossy cinder block bricks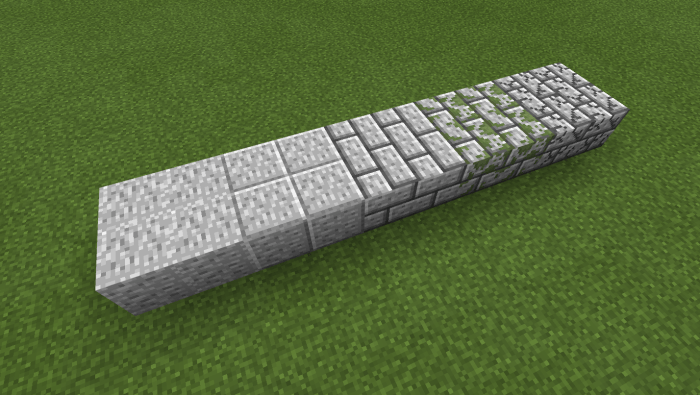 You can also place them!
To place them, use the "Item ground ( Recycle craft )" and interact with any item from the add-on to display them.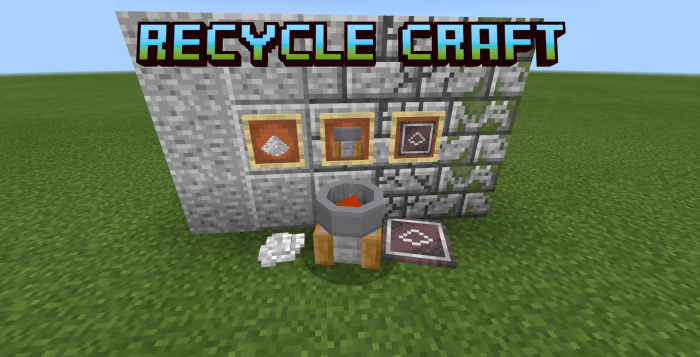 Changed the secret trade from the "Weapon smith" to "Tool smith" villager.
Installation
This add-on is updated to the latest beta.
If you want to review/make a video about this content, at least credit me in the video/description
Don't use your own link, use the proper link on MCPEDL
If you wish to use this for your content, at least credit me.
You may copy/paste this for your content as well if you wish
Downloads
Supported Minecraft versions
1.14
1.15 (beta)