This is a simple complement, it does not cost me much to do it, add new food, an ore and salt, as I said at the beginning it is a fairly simple complement, this complement will be one of many that I know, in short, enjoy the complement to all those who they get interested.

With the following command you can add to your inventory the new objects that the add-on offers.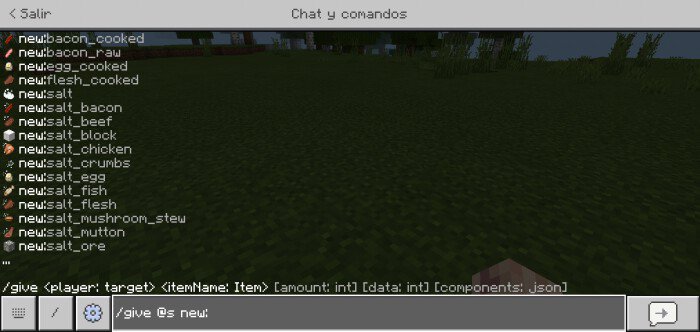 If you do not want to add the new objects one by one, use the following command to add all the objects that the direct complement to your inventory



New ore
-Salt ore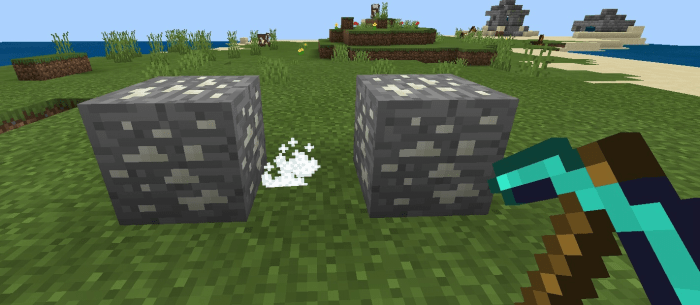 Nether Ore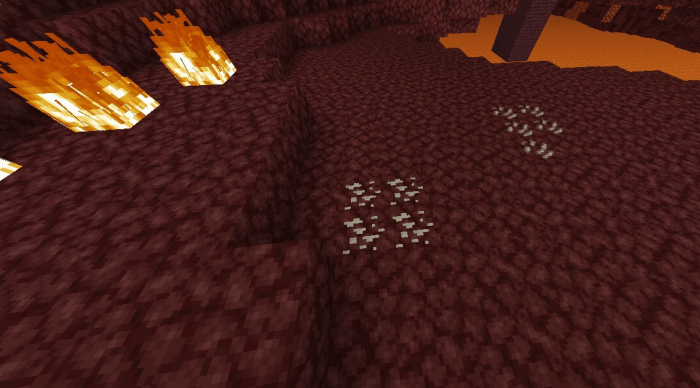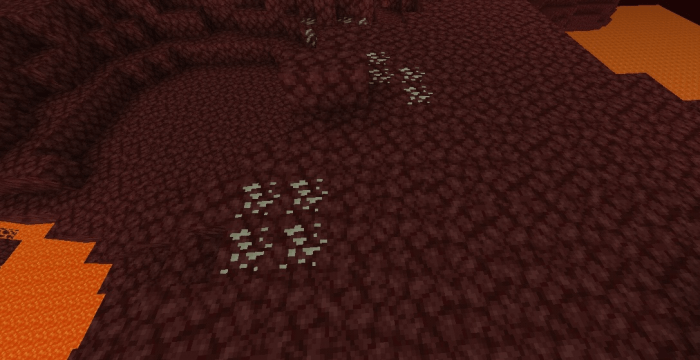 Well now I will show some crafteos of example so that they can know more about this complement.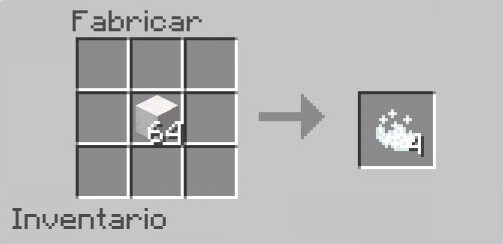 You can also get salt using the salt block that will be generated worldwide as one more block.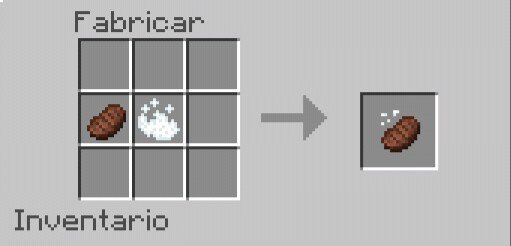 This is an example of how to create an almento with salt in very simple, I have to emphasize that no matter the position where they put the salt or the food will always leave the food with the salt.


Next I will give a list of the edible objects to which salt can be added:
-Beef Cooked

-Chicken Cooked

-Porkchop Cooked

-Salmon Cooked

-Mutton Cooked

-Rabbit Cooked

-Potato

-Mushroom Stew
-Rabbit Stew
-Fish Cooked
-Bread
-Beetroot

New Food:
-Egg Cooked
-Flesh Cooked
-Bacon Cooked
-Squid Cooked
Video de Explicacion
Select version for changelog:

Changelog
In this new version of this add-on, the changes were few:

- Added Salt Nether Ore
- Added Salt Bread
- Added Salt Beetroot
- Remove Salt Crumbs