Hello, this is the Saurian Addon based on a game called Saurian a game focus on re-creating the Hell Creek formation. So ye its based on a game and don't suggests anything please. 
Well, we should start with the Tyrannosaurus rex and here all the stats:
HP: 85
DAM:45
It will hunt Anatosaurus, Anky, Dakotaraptors and Thescelosaurus also Pachy (no T. rexes don't hunts full grown trikes)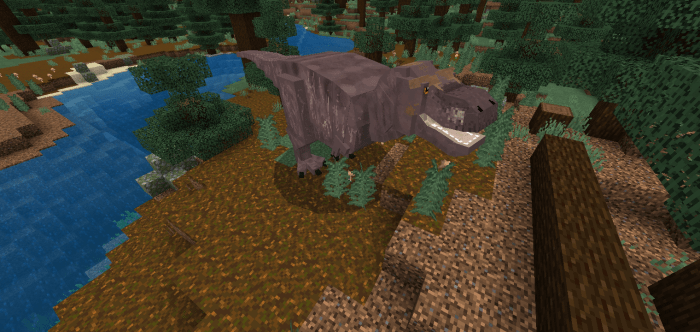 Ok new it's the totally S-tier the Triceratops Porosus
HP:95
DAM:75
It not friendly towards players and will attacks Dakotaraptors (T. rexes ignore em so it don't attacks T. rexes)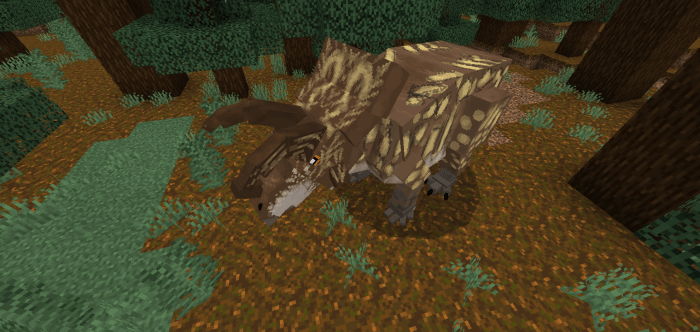 Next up are the master Dakotaraptors (the most annoying thing i ever tested)
HP:25
DAM:15
hunts Anatosaurus, Pachy, Thescelosaurus (also hated triceratops like ths rex)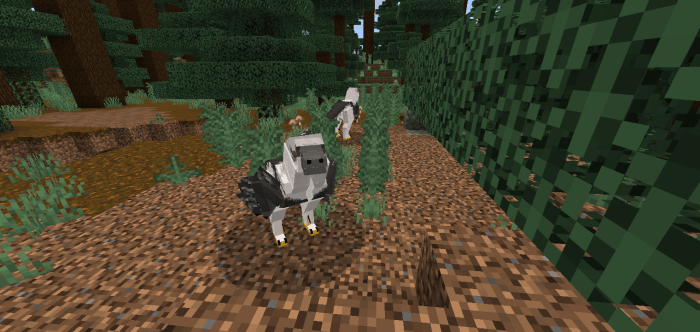 Then the domed skull Pachycephalosaurus Wyomingenis
HP:25
DAM:15
Kill Dakotaraptors and run away fron T. rexes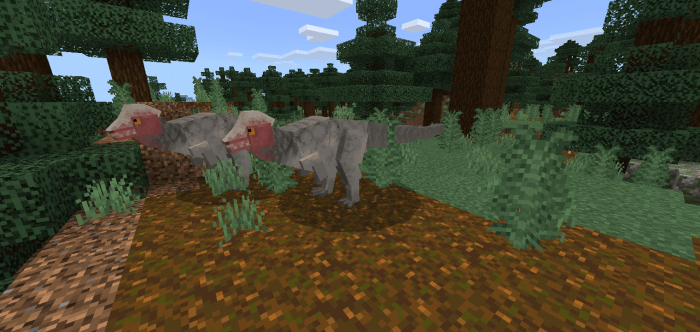 Ok, we have 2 left for now. Well Ankylosaurus wait what's the species name again?
HP:45
DAM:35
Will kill T. rexes but uh the T. rexes flipping em so they're weaklings to T. rexes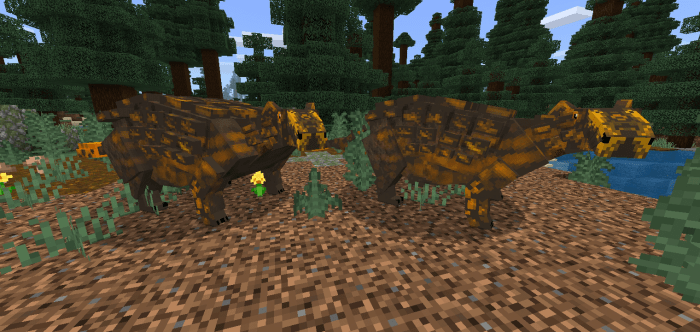 The lastly Anatosaurus Annectens
HP:100
DAM:25
They're hadrosaur so not that strong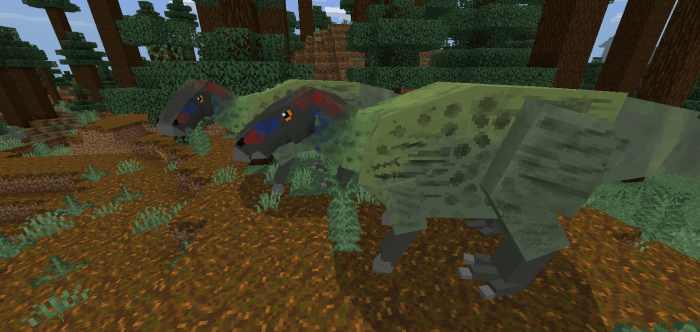 Wait we're missing someone here… Oh the Thescelosaurus. They're technically low tier so eh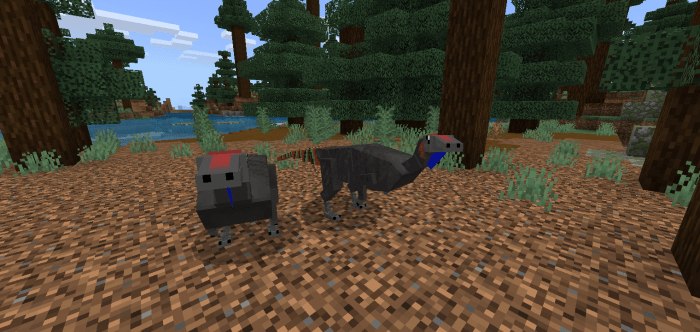 Ok there's a known problem when the addon only work in some devices so might try remove these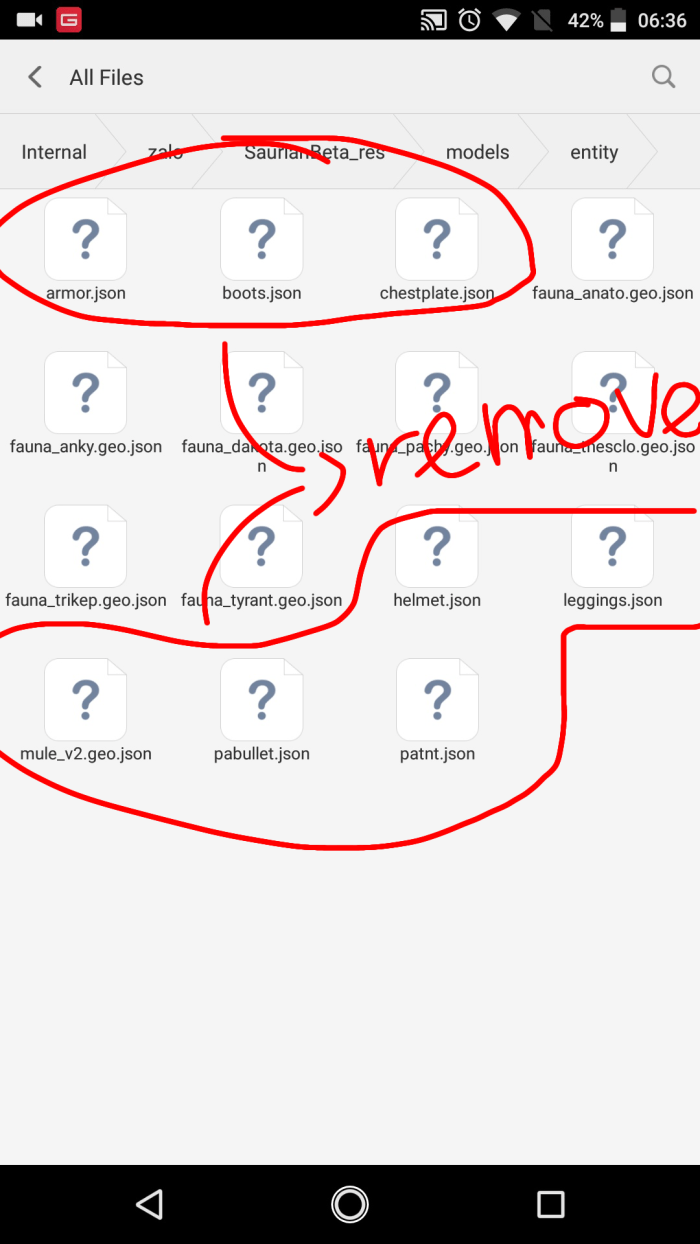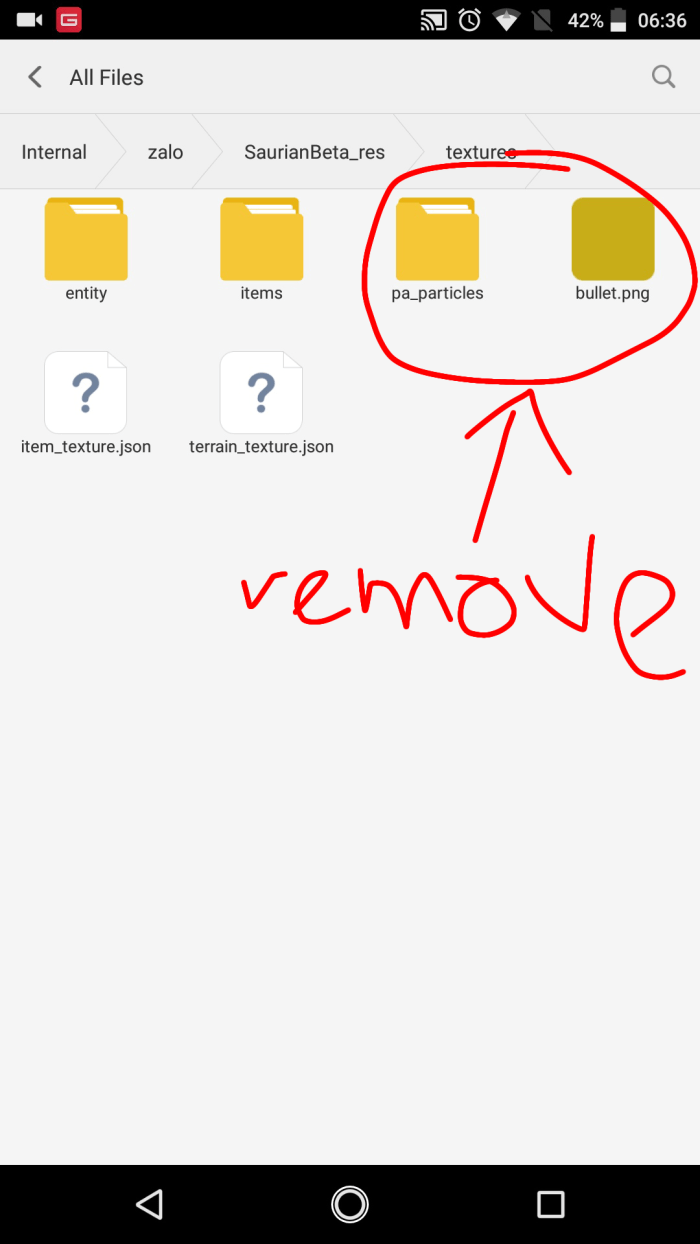 also remove these in the resources pack(note also remove the fly.animation and the fish.json in the animation folder)
Kinda fixed the problem and boi i hope it work
Downloads
Supported Minecraft versions
1.16 (beta)