About Sky Parkour
Welcome to Sky Parkour! In this map, there are 60 fun and challenging stages that contains different and unique themes and styles that entertains your view. So yeah have fun and good luck 😉
Recommendations and Stuff
Turn off "Render Clouds" in video settings for better experience
If you have played Sky Parkour on version 1.0.1 (where there were still 40 stages) and you want to continue playing Sky Parkour with the latest version, you can skip to the stage were you left or last played by turning in Creative mode.
Noticed a bug? Report in on Twitter : @TheBestPH2 or in my Discord Server: https://discord.gg/ARvVR9T
So here are some in-game pics to convince you!
-Lobby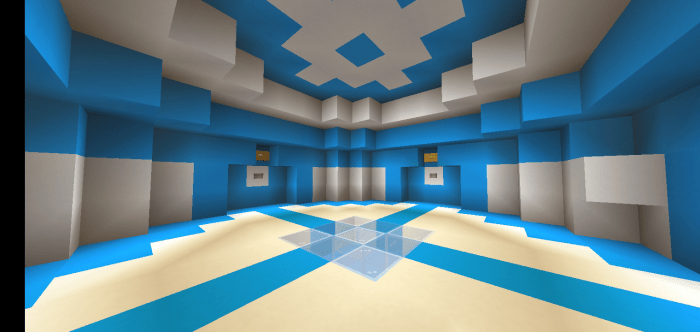 -Some stages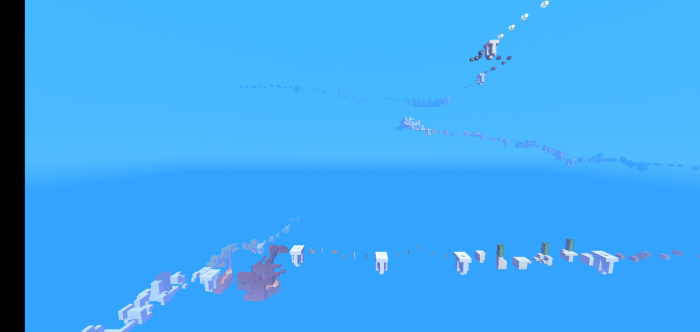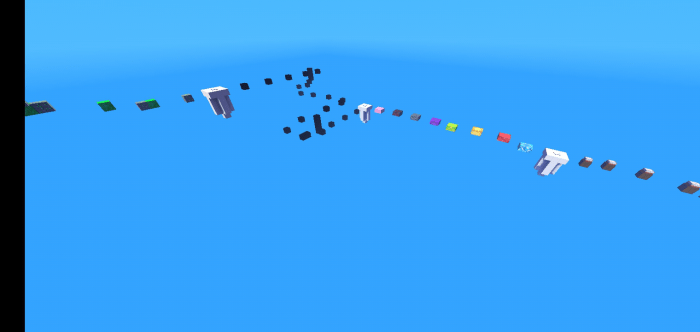 -Gameplay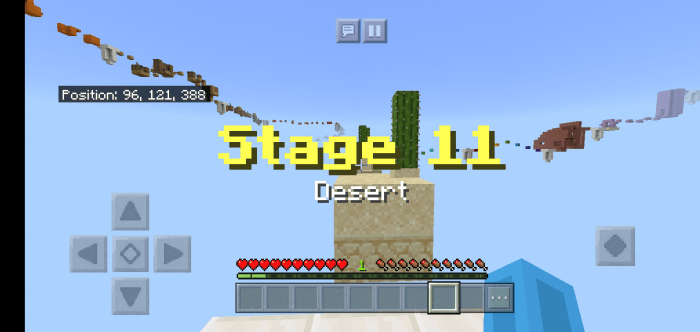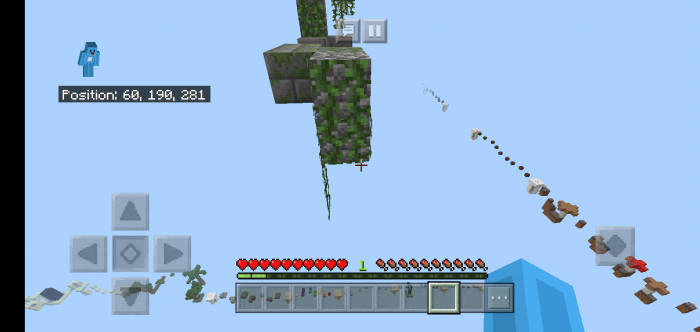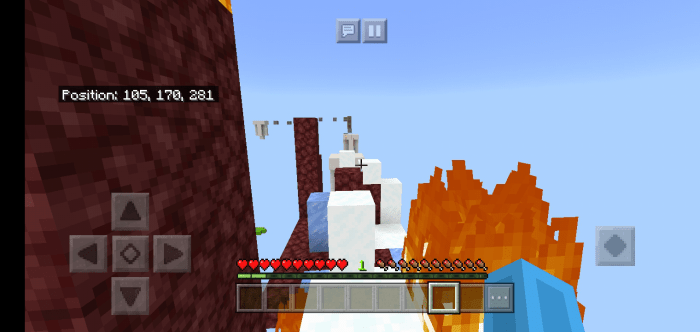 Credits to Eldeston and FlameRender Studios for the shaders used (ESTN Shaders) on some of the pictures. This shader is very cool! Click here to learn about ESTN Shaders
I also made a trailer for you:
So I really really hope your convinced now! xD
Once Again good luck!
Fixed bugs on some of the stages that made the map completely impossible to beat.
Stage 40 is adjusted. It's not very difficult to beat anymore
Just added my Discord Server link on the game
Changed description (a little)
Added map trailer
Fixed Stage 51 Furnace Fuel. There was a bug that made the parkour impossible.
Improved some of the stages and other stuff
Added 20 new challenging stages!
Improved some of the stages
The useless button has now a use! It is the button where I wrote a message about the map
Changed featured Image
Changed the description
Changed and Enlarged the Lobby (It is bigger now)
Changed featured image
Changed description (a little)
Downloads
Supported Minecraft versions
1.14
1.15 (beta)