In the time that aviation industry was rapid developed, there were many special-designed  aircraft. This barrel-like aircraft, was designed by Luigi Stipa, an Italian aeronautical engineer.
In the 1920s, Stipa applied his study of hydraulic engineering to develop a theory of how to make aircraft more efficient as they traveled through the air.
According to his theory, Bernoulli's principle could be applied to airflow to make engine more efficient by directing its propeller wash through a Venturi tube in a design he termed an "intubed propeller".
Eventually, he published his ideas in the Italian aviation journal "Rivista Aeronautica", then asked the Air Ministry to build a prototype aircraft to prove his concept.
References: Wikipedia, History.net
This add-on is based on his original design. A tube fuselage with a de Havilland Gipsy III (120hp) installed, no armament.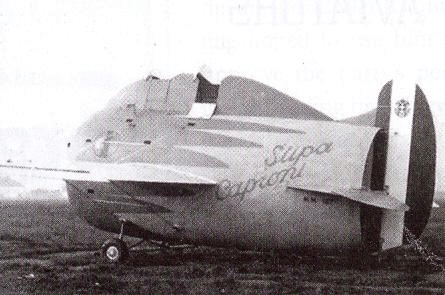 Camouflage is referenced to the machine rebuilt by Lynette Zuccoli and Aerotec Queensland in Australia.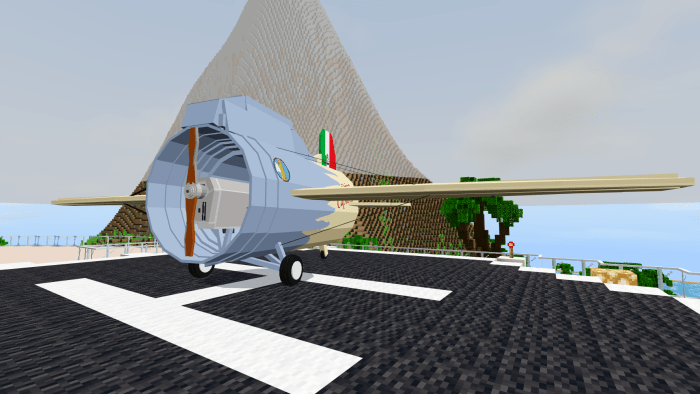 3 view of aircraft. You can see the intubed propeller. And "Stipa Caproni" signature on fuselage.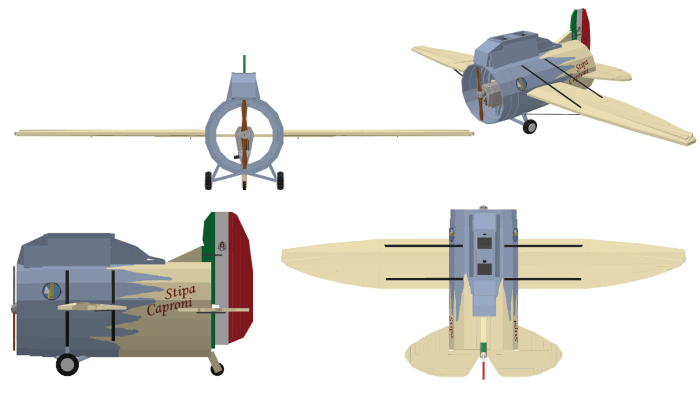 More details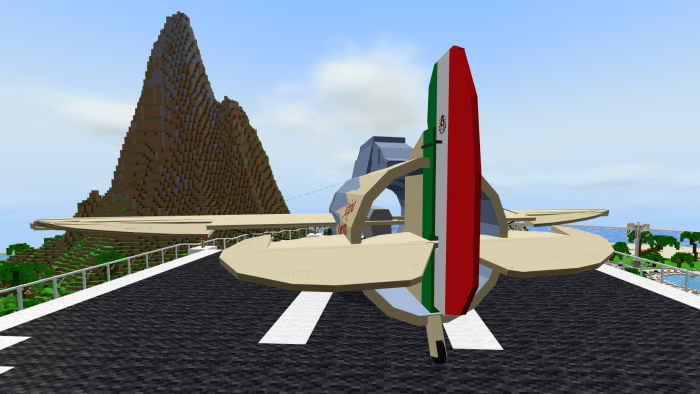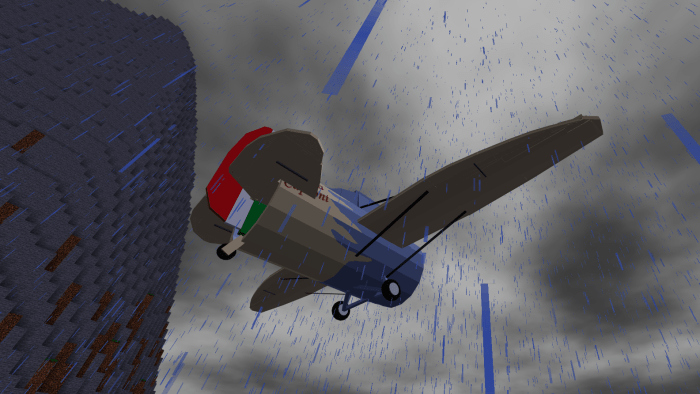 You can carry one passenger. Look up (head angle: 0~60) to ascend, look down to descend.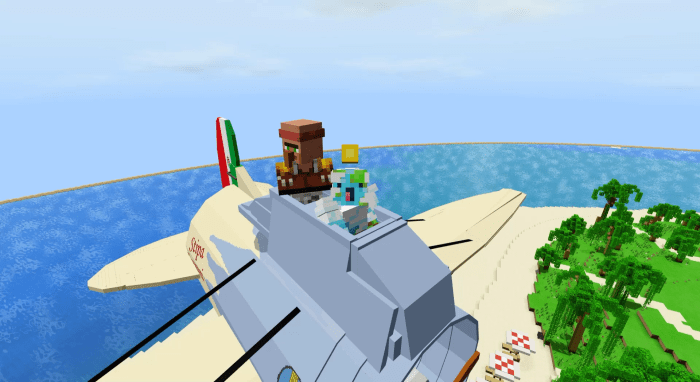 What's the end of this aircraft? After a test flight in 1932, Regia Aeronautica conducted a brief series of additional tests, but did not develop it further, as the plane did not perform noticeably better than conventional aircraft designs.
Test pilots reported that the plane has astonishing low landing speed, short landing run. It was extremely stable in flight, but difficult to change courses.
Installation
Import the add-on. Activate behavior and resource packs.