Welcome to the Temple of Creeper (inspired by Temple of Notch) the Temple of Creeper is where you pay the well and the creeper will deem you worthy or not if not you will die but if you are worthy he (or she) will bless you.

The creeper is asleep waiting for somebody to come and see him.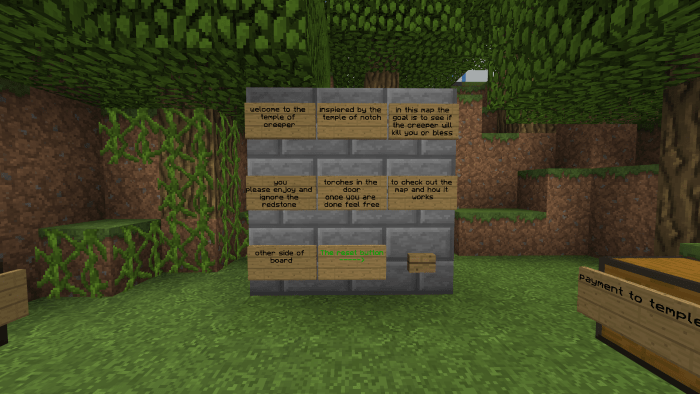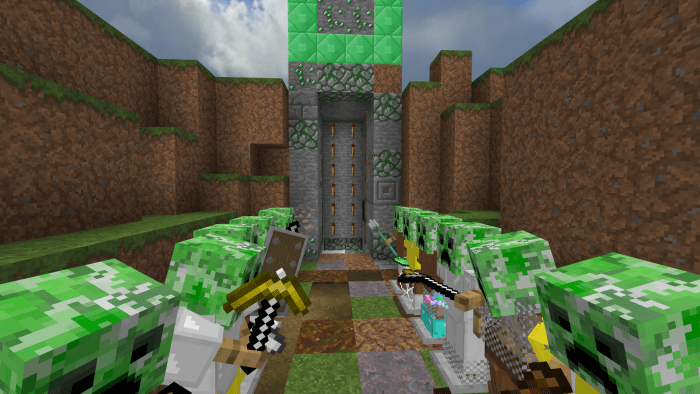 The door has opened allowing you to go see the creeper.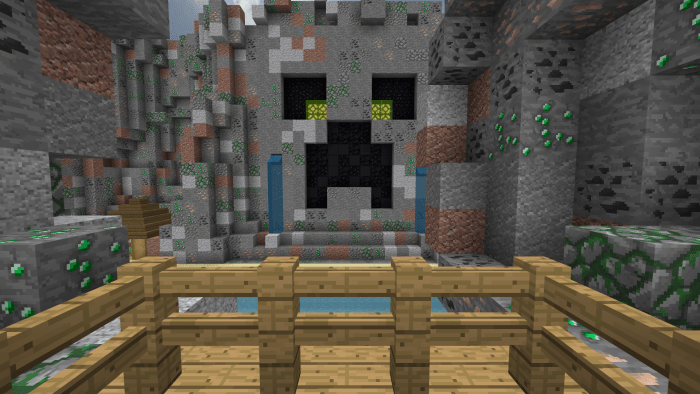 You got lucky this time the creeper likes you or sees you as a good person.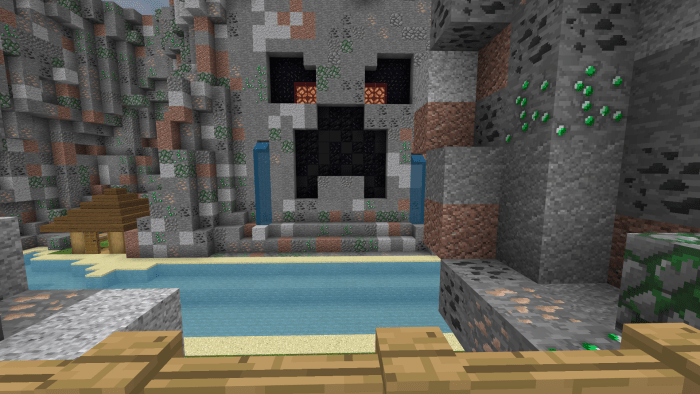 Not this time now the creeper wants you dead bye bye.
make sure to stand in the middle of the platfor infront of the creeper so you get the best experience from it
thank you for playing the temple of creeper
redstone by XDPlayz4517 his yt :https://www.youtube.com/channel/UCqT9FdYWzdNU90j_FLncaKw
bulding by bobbydidit his yt :https://www.youtube.com/channel/UC0n4pQehegFtniDaNL1Alow
please subscribe to us on yt you should be seeing a video from us about this map soon
so please enjoy the map