This is a texture pack I use when building my Wipeout worlds, which I will release soon! This may look like just a plastic texture pack, but there are some other things that are not a solid color. Enjoy the pack!
Does anyone remember Wipeout - the show with the giant obstacle course that contestants run in order to win $50 000? Well, I made a texture pack for that! It may seem like just a regular texture pack, but it's much more than that. Take a look: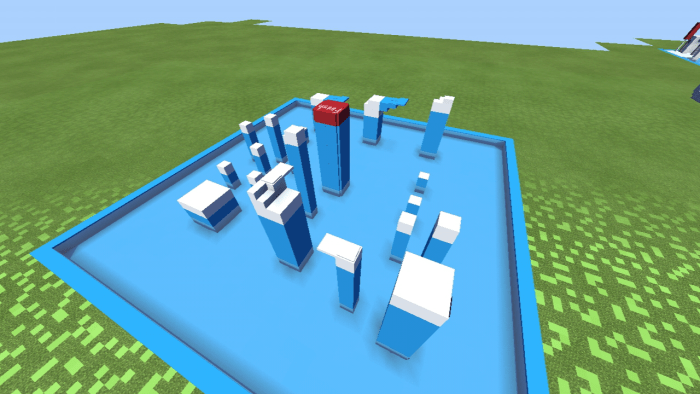 The screenshot above is a sneak peek for my Wipeout Worlds that I will be releasing in the future. You can see the solid blue pool, the finish platform having "Finish" on it, and other cool stuff, too. (By the way, the grass effect is not part of the texture pack, it's a bug in an outdated shader I was using while taking a screenshot.) (Furthermore, this pack uses the original textures, but does not have the new blocks in it, so some textures may be different than others.)
This is my first ever post on MCPEDL, so please do not be too harsh in the comments, although you can report any bugs with the pack, please and thanks!
Here are some other pics of the resource pack: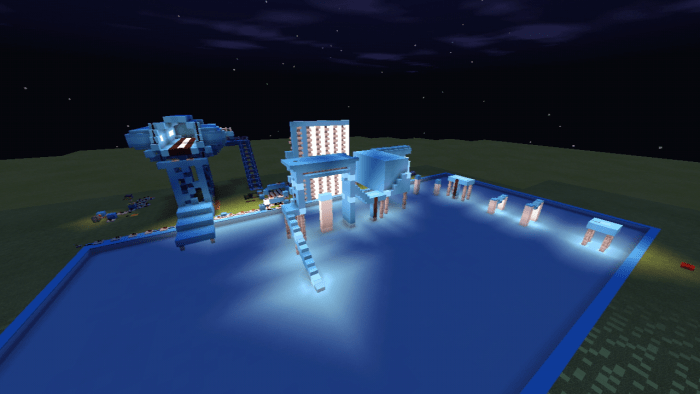 Above: Wipeout Zone, Below: Beginning of the qualifier round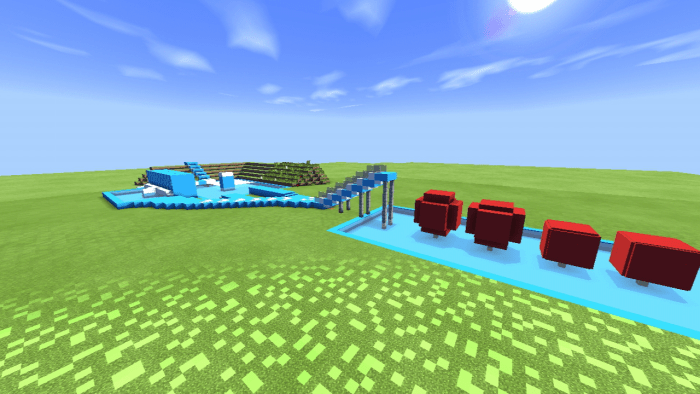 Enjoy the pack, and I hope to see you in the future with more amazing builds!
Select version for changelog:

Changelog
Added more images (as requested by Sparkleboy), including the Wipeout Zone and the beginning of the qualifier.