Working Ultimate Calculator is to calculate the additional yield, subtraction, multiplication and division in minecraft pe using redstone. This redstone system is very compact and fully functional.
Created by Danieal550
Multiplication and division are still not working because they are still in the project, if you press it too, there may be a syntax error.
Why use the command block?
-The input is only using the command block, so the calculator front view is more interesting. Process and output using redstone without command block.
Here are some pictures from working Ultimate Calculator :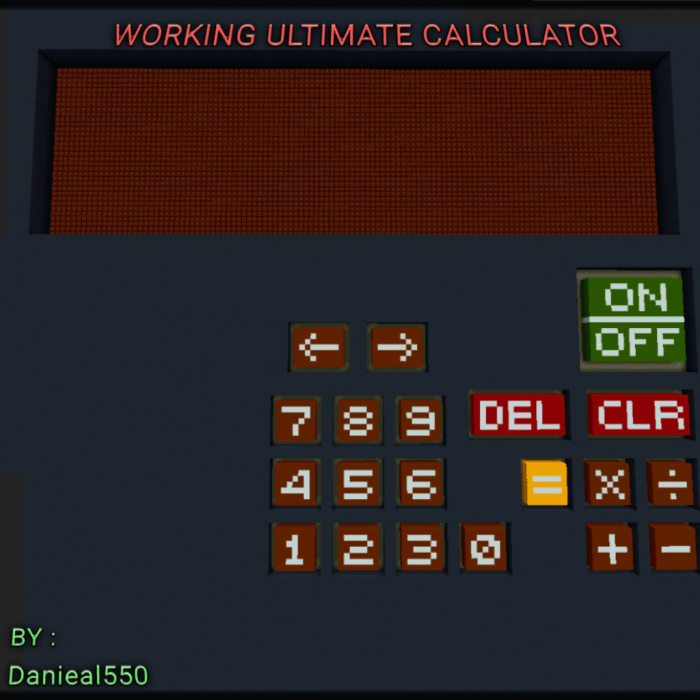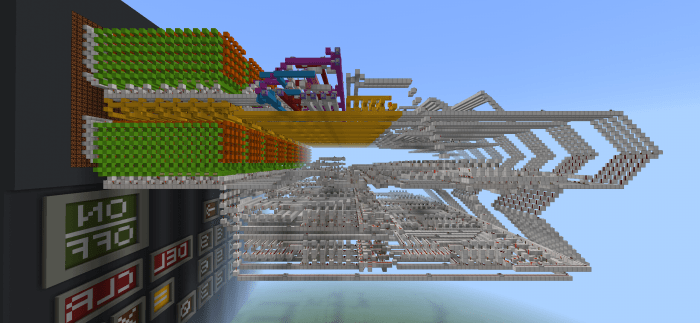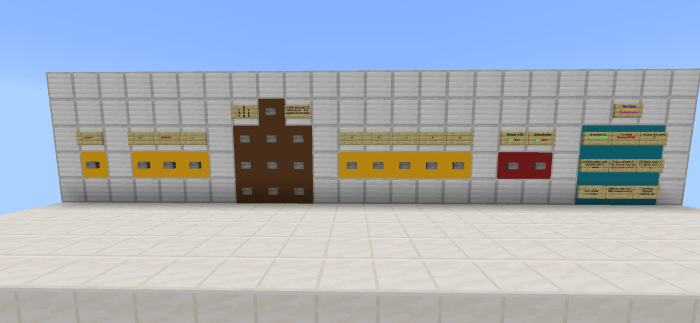 Tutorial/showcase video :
Installation
If you've downloaded a .MCWorld file then open ES File Explorer (make sure you've got the latest version) and then go to your Downloads folder. Find the .mcworld file and tap on it to import it to your game. The world should automatically launch in-game.