Are you tired of not being able to see all the trade tiers when the villagers are at level 1? Well now this is solved! With this pack, you can see ALL the trade tiers for every villager!
Here is what the trading screen looks like on pocket ui, the trades are still visible on classic ui too.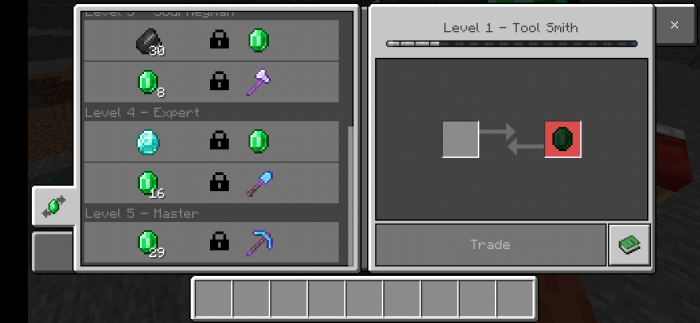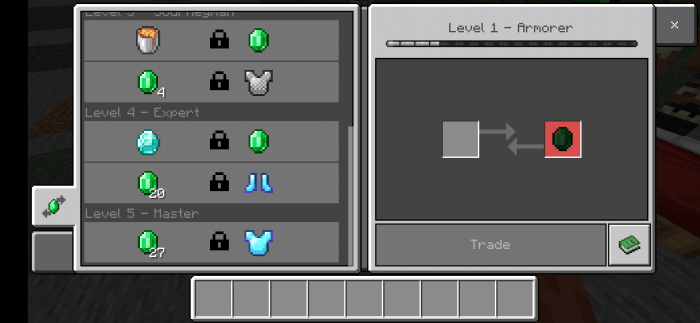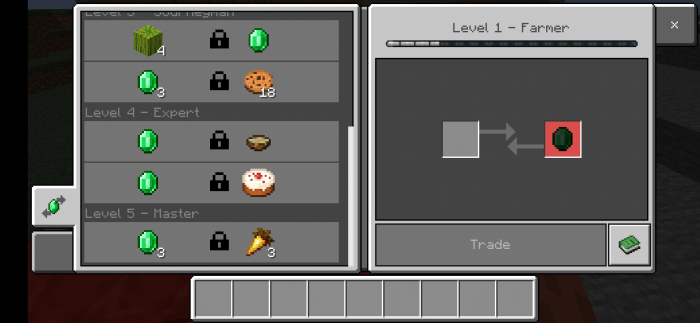 Example with the use of trading plus:
Disclaimer:
This pack has an option to combine with Trading Plus and Quick Trading. I do not own those parts, see credits.txt for more info. I have permission from drav0011 to use those packs here: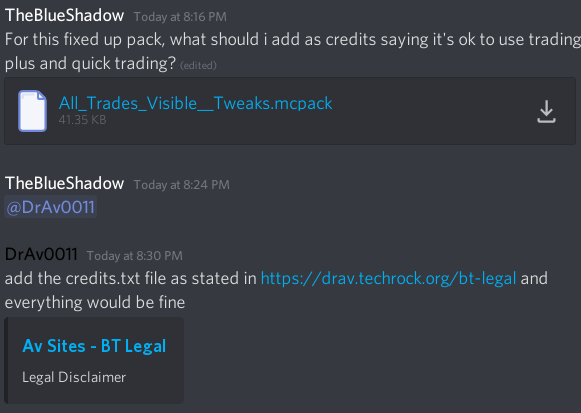 - Added Trading Plus and Quick Trading
 - Fixed the description
Fixed the trading+ link, it was not working right because of a typo.
Downloads
Supported Minecraft versions
1.14
1.15 (beta)
1.16
Resolution
16x
32x
64x