Replaces "how to play" settings and make it chemistry guide. A chemistry guide will guide you about chemistry features in Minecraft, such as the list of crafting recipes, making compound and more.
The Chemistry Update for Minecraft: Education Edition offers exciting new tools to explore the world of chemistry in Minecraft. The Chemistry Resource Pack allows you to conduct experiments within Minecraft that simulate real world science.
This guide explains the different crafting stations, new items in the Chemistry Resource Pack and how to craft products by combining compounds with Minecraft items to make helium balloons, glowsticks, bleach, super fertilizer, underwater torches and more.
How does it work?
It replaced the "How To Play" section in settings, you can access the guide in settings after you applied it. You can also see it in your inventory with it's icon and also in the pause menu.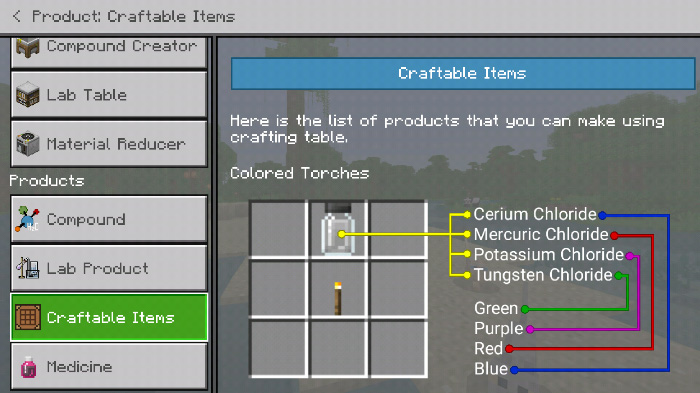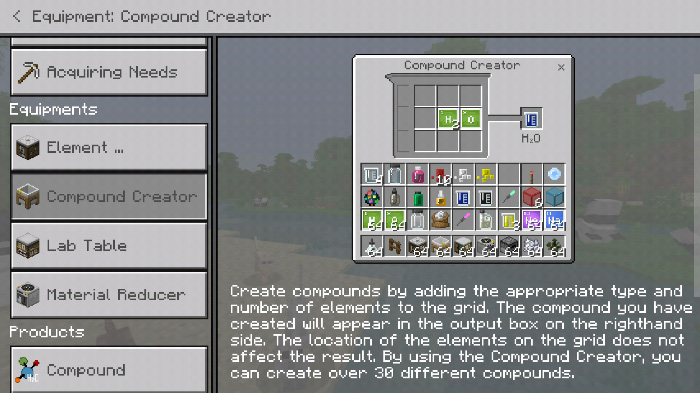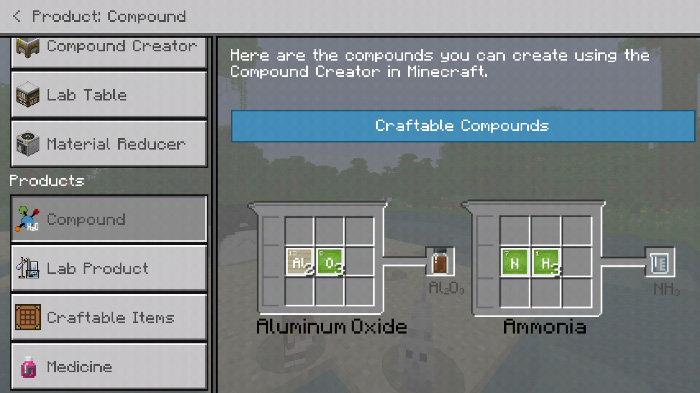 Translator:
LloydNya (French Translation)
Afnan Time5456 (Thai Translation)
ApplesRed (Chinese Translation)

Thank you for translating, wanna translate? Contact me
Added Chinese Translation (by ApplesRed)
Added Thai Translation (by Afnan Time5456)
Added background image of compound to make it visible through black background ui
Added background image for recipe of craftable items.
Downloads
Supported Minecraft versions
1.10
1.11
1.12
1.8
1.9
Resolution
32x