The most anticipated game of the year is finally here! With this opportunity, I am releasing the Cyberpunk 2077 Addon for Minecraft Bedrock. Cyberpunk 2077 from the creators of successful Witcher Game Series - CD Project Red. This add-on implements Cyberpunk 2077 into Minecraft! Drive a car, van, shoot with weapons or talk with Johnny Silverhand, V Male/V Female, Jackie Welles or Judy Alvarez.
Vehicles

Quadra V-Tech
The Quadra V-Tech is probably the most iconic and best known car when it comes to the Cyberpunk 2077. When creating this car, I created it with amazing attention to detail. The number of parts in this model eventually stopped at astronomical 816 cubes. In total, I spent over 46 hours creating the model and the texture for this car.
Game context: V-Tech is an improved version of Quadra Turbo R introduced 8 years after it. Featuring an improved exhaust system and suspension, it quickly earned the status of cult muscle car.
Key features
2 seats for players
Fast speed (value 0.45)
Incredibly detailed model
5 slots inventory
Custom animations
Glowing texture
No fall damage and more.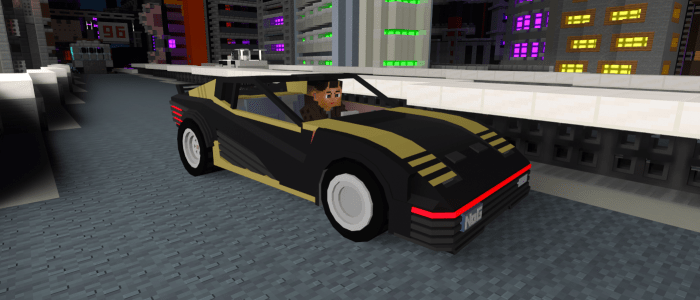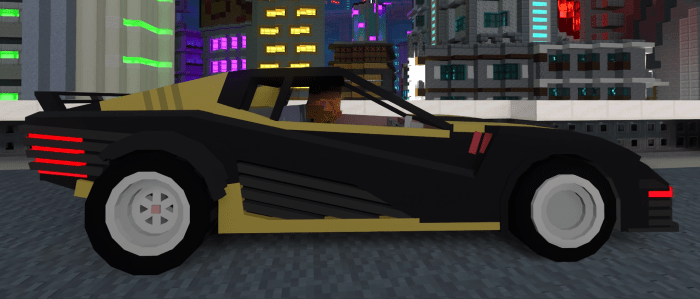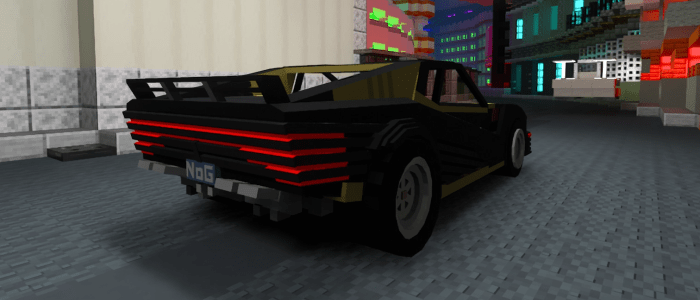 Van
Another vehicle in this addon is the Van. It is intended to represent a Cyberpunk vehicle called the VILLEFORT COLUMBUS V340-F FREIGHT. However, the model of this van will probably be replaced in the future by a completely accurate model.
Key features
3 seats for players
Speed value of 0.36
Really detailed model (613 cubes)
27 slots inventory
Custom animations
Glowing texture
No fall damage and more.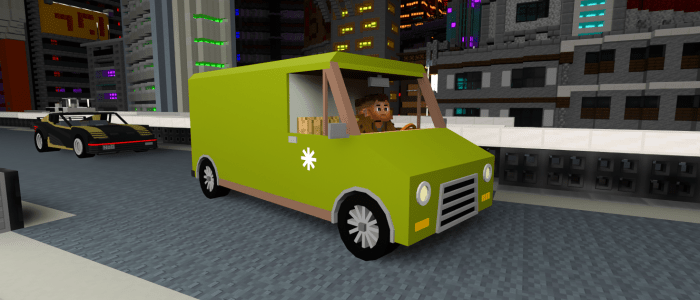 NPCs
The addon currently contains 5 entities. All of these NPCs have an accurate skin to the original characters. Some of the skins were created by MatFy with my requests and minor adjustments (Johnny Silverhand, V Male, V Female and Jackie Welles). I personally created the skin for Judy Alvarez. When the entity is spawned, it will write you a message. Otherwise, it will run around your world in an uncoordinated way. However, deeper functionality is still missing. Please note that I am in a time rush. The individual entities are shown in the figures below.
Johnny Silverhand
Game context: This is a character played by the famous fan-loved Keanu Reeves. In the game he is an ex-US military veteran and the lead singer of the band Samurai before the breakup in 2008. He will welcome you with a message: "Wake the f*** up, Samurai! We have a city to burn."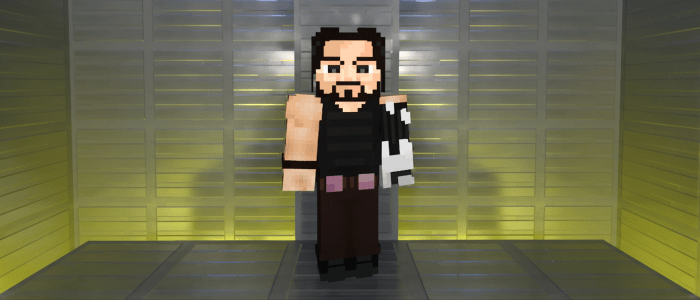 V Male/V Female
Game Context: V, alias for Vincent/Valerie (by gender), is the player-controlled protagonist of the Cyberpunk 2077 video game, that's why I implemented V Male and V Female.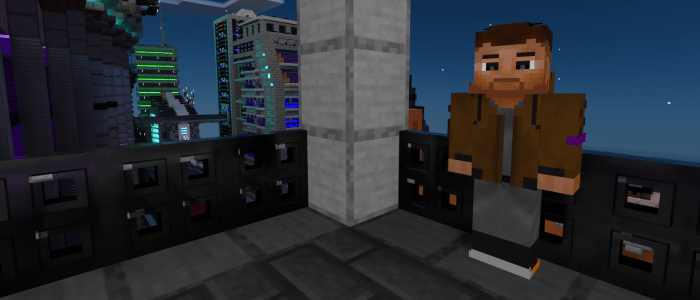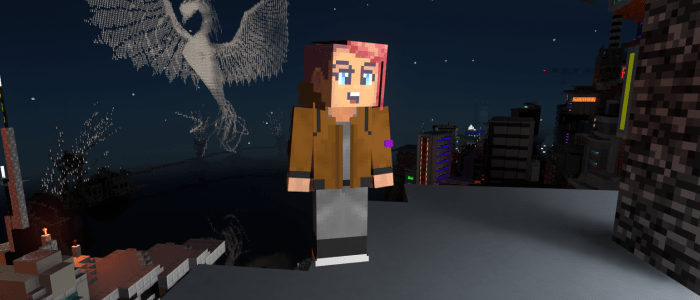 Jackie Welles
Game context: He is one of the first V's contact points as well as the player's company during several missions. He speaks Spanish and doesn't like Scavengers. This character will later buy the Quadra V-Tech.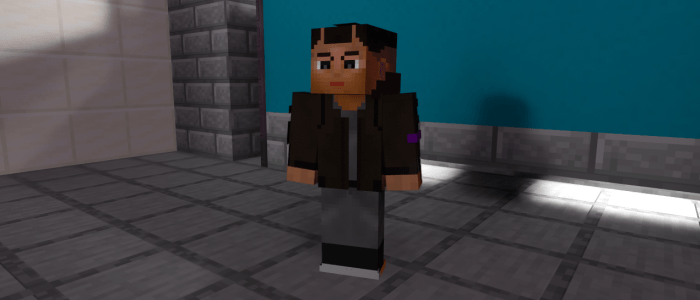 All of these skins are also available for download as a Cyberpunk 2077 Skin Pack (Check Downloads section).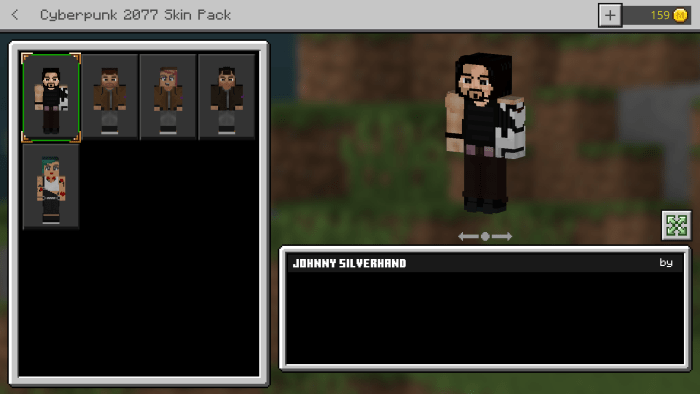 Weapons
Melee Weapons
At the moment, Addon contains only 2 melee weapons, namely ARASAKA THERMAL KATANA and ELECTRIC BATON BETA. ARASAKA THERMAL KATANA in Minecraft replaces Netherite Sword and ELECTRIC BATON BETA replaces Stone Sword. There is going to be more in the future, I promise. My goal is to implement them as custom 3D items.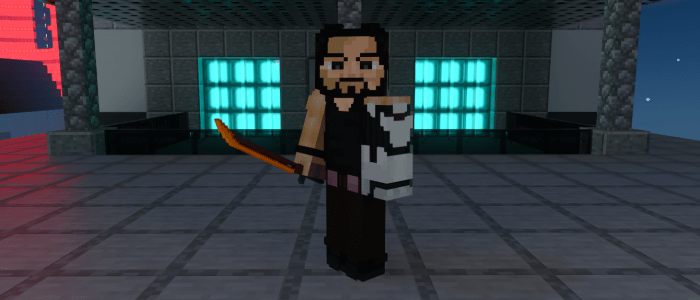 Ranged Weapons
The addon also contains 2 ranged weapons. Specifically, a shotgun called BUDGET ARMS CARNAGE and a M-10AF LEXINGTON pistol. The pistol replaces the bow and the shotgun replaces the crossbow. Again, I have to note that they will be implemented as custom items with 3D models in the future.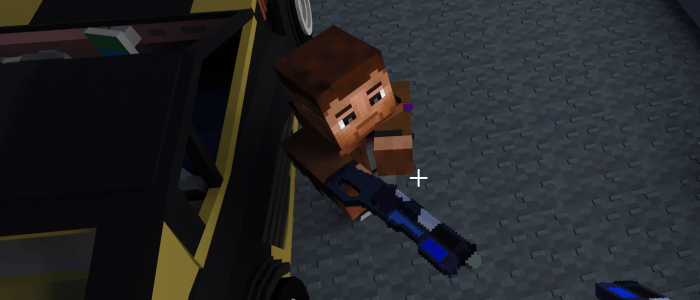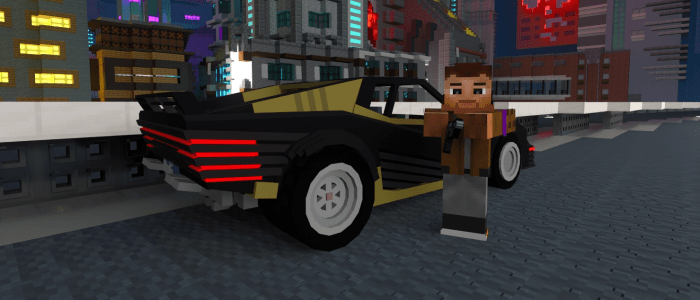 Future
There is always a huge amount of work at the end of the year, so I haven't been able to devote as much time to this addon as I would like to. Nevertheless, I managed to implement many essential functionalities from Cyberpunk 2077 into this Addon. What I did not have time to implement, I will correct in the future. I will try to turn all the key things from the real game into this MC "mod". All the vehicles, custom 3D weapons, more characters and deeper functionality for them are coming! I have already started working on a model for the Porsche 911 Turbo.
If you are interested in this complex project, I highly recommend that you follow me on Twitter, YouTube, Reddit, MCPEDL or Facebook, because this is where I will share the latest news. Stay tuned for more!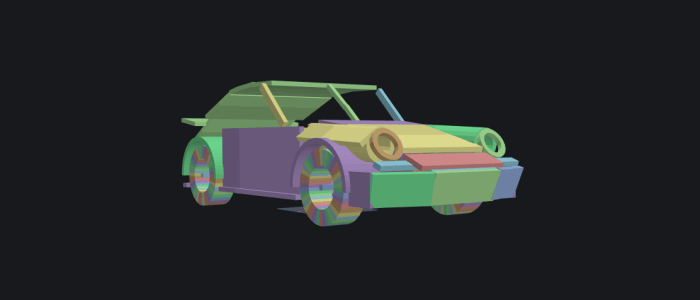 All registered names and trademarks mentioned in Minecraft Addon are used only for identification and are the property of their respective owners. (CD Project Red, Porsche)
License Terms
All rights reserved. By downloading of this Minecraft addon you agree with these terms. No part of this work may be reproduced or transmitted without author's permission. The person with permission must share the addon only with official download links and credits to author. Illegal distribution of this addon in apps, websites and YouTube videos and earning money from Nogard's ownership will be punished by law. For other ways of sharing and editing the source code, you must contact the author.
Contacts:
Email: [email protected]
Twitter: @Nogard_YT
Trailer
Cyberpunk 2077 Addon Launch Trailer: https://youtube.com/embed//efIo9xbXJoM
Select version for changelog:

Changelog
Minor adjustments: Fixed mistakes in the description, added launch trailer. 
Installation
Download Cyberpunk 2077 Addon.mcaddon, click on the file in a file explorer to import into Minecraft. Importing will occur automatically. Once it is finished, choose a world, go to Add-Ons section and enable resource and behavior pack for the world. When you import one of the packs, the second one should be enabled automatically, thanks to defined dependencies in manifest.json.
Download Cyberpunk 2077 Addon.mcaddon
If you prefer to download the addon in .zip file, then you have to unzip it. Inside of this package you will find Cyberpunk 2077 RP.mcpack and Cyberpunk 2077 BP.mcpack. Import one after another of packs to Minecraft and then do the same procedure for your world as listed above.
Download Cyberpunk 2077 Addon.zip
Do the same procedure for Cyberpunk 2077 Skin Pack.mcpack. After importing, you will see the Skin Pack in the Skin Editor.