If you've been interested in the minecraft community recently, you may have heard of the famous growing server for content creators that create improv role-playing, DreamSMP. This map is a collection of the iconic and special structures in the server and has been used as a parkour course.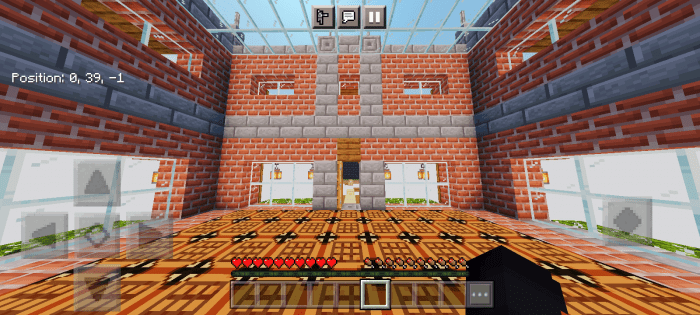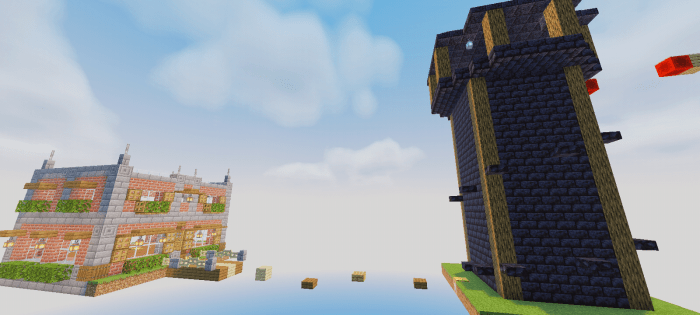 Joining the world, you spawn in the community house, the first ever build in the DreamSMP and where everything started. You hop through a few blocks to reach the power tower, which is during the arc of the server before Tommyinnit joined the server.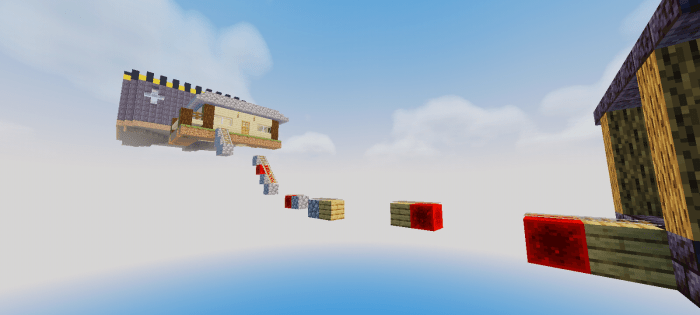 Then above the power tower is a railroad course towards Tommyinnit's vacation home a few miles behind his home.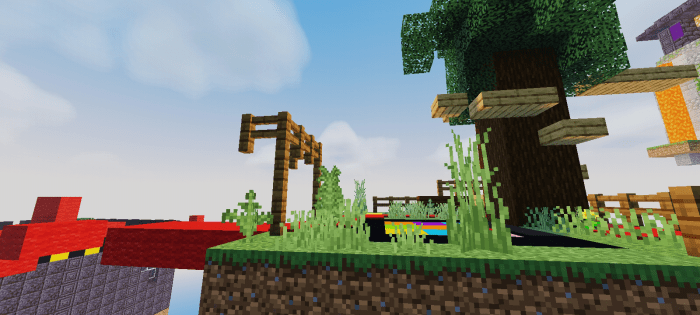 Behind the vacation house is the prime path leading to the oldest country in the server, L'manburg. A fair minimized recreation compared to the real one, and another course leading to party island.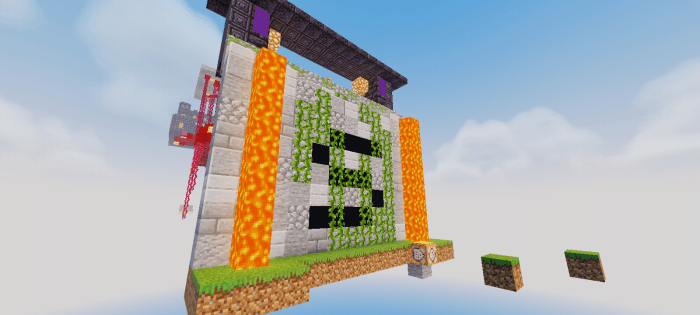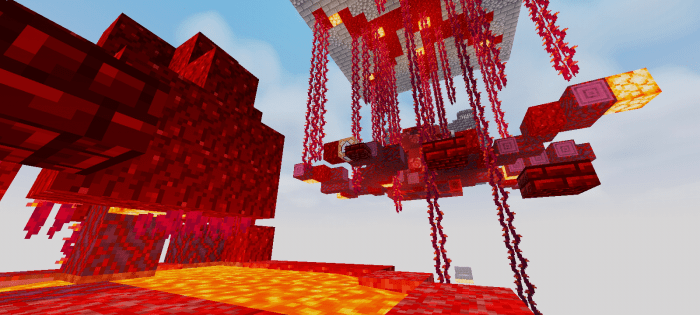 The next phase of the map is the podium during the Election arc, aswell as the egg being slowly introduced into the plot right after. You can use the vines to your advantage to get up.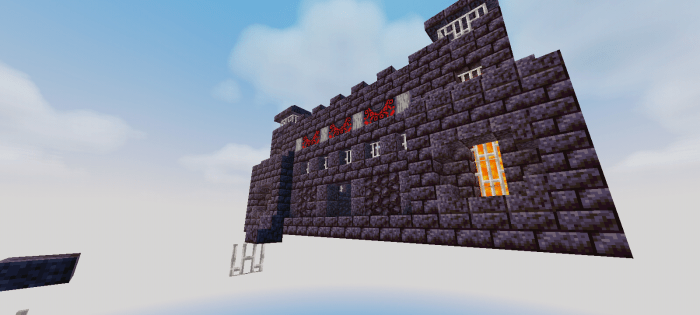 The final phase of the map is the Prison, otherwise known as Pandora's Vault, a smaller version of it. There are multiple jumps needed to be made in order to get to the end, literally through the Syndicate meeting room. The final course of the map is getting to the ender portal which is yet to be gone through in detail in the plot. Use the lanterns to reach the portal and jump through the end portal and land in the water to finish and congratulate yourself.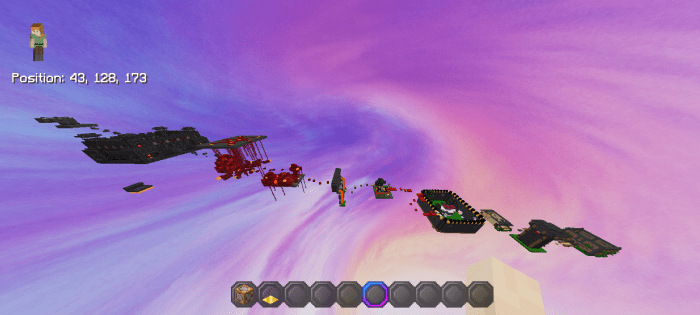 This is the whole map, there are checkpoints on each section that you can use to your advantage! The map just shows a few minimized recreations of the builds since the real scale would be impossible for a parkour map.
Select version for changelog:

Changelog
Added major changes to the End and final section of the map to replicate the syndicate room as well as a new message system to inform you of the section you are in.
Installation
Just press skip ad, block all incoming notifications and it will go to mediafire after a minute. Then press the file and open minecraft to install it.