Don't have anything to do in Minecraft anymore and you want to play with your friends and want to test your skills at PvP? This map is just for you!
Welcome to EnderPvP, my 3rd new map of the same name, EnderVG! The one that brought to you Ultimate Survival Base and the Nether Survival Base. This map is based on one of the most popular minigames of Minecraft, KitPvP!
This map took me about 3 months to finish, and I hope that this map will give you and your friends a good time!
Main Features:
11 Different Kits to choose from!
A money and a shop system!
Particle trails and they're all free!
A built-in vault system that is protected by passwords!
A time setting, set the map into Noon or Midnight time!
A 50 by 50 Arena that is based on the Taiga Biome; as well as a tall tower, camps, watchtowers, rivers, and many more!
Pesky vindicators also dwell on the arena, kill them to gain their emeralds and convert them into Money!
And many more!
Kits: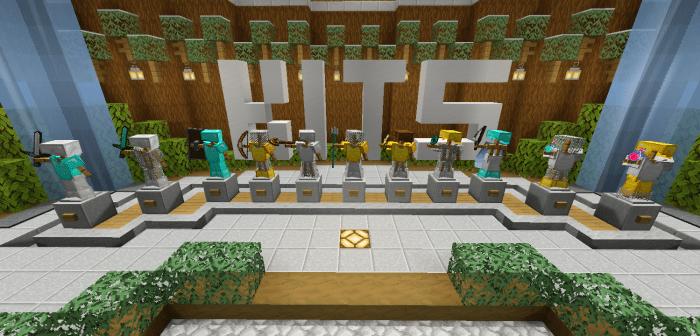 1.) Knight Kit - the normal fighter
2.) Assassin Kit - the sneaky one
3.) Defender Kit - slow but durable
4.) Archer Kit - shoots enemies
5.) Hunter Kit - hit and run
6.) Trident Kit - from the ocean depths
7.) Mage Kit - potion master
8.) Warper Kit - teleports around
9.) Elytra Kit - glides and flies
10.) Jumper Kit - hop and bounce
11.) Medic Kit - heal and kill
Arena: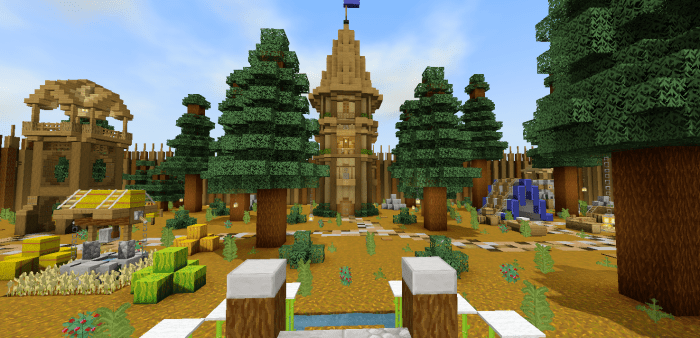 A 50 by 50 square arena that is based on the Taiga Biome!
Wells, watchtowers, campsites, and diverse plants scatter in this land.
The Arena is divided by a river into two sides, with the same builds, but they have reversed locations.
Pesky vindicators also dwell in here, so beware!
Vault: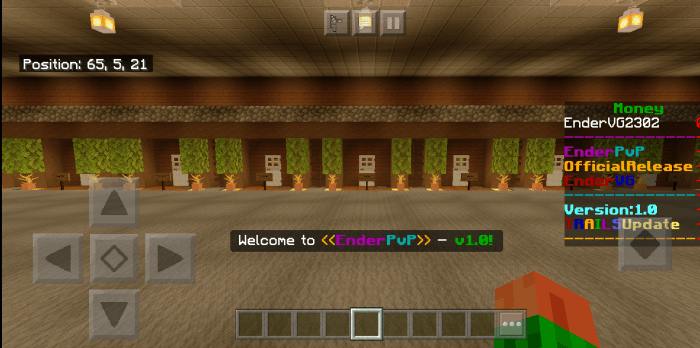 A built-in storage system that is protected by a password system!
There are 11 vault rooms to choose from!
There is an Emerald Converter, use the emeralds you got from the vindicators and convert them into money!
There is also a Paper Area in case you lost the password.
Just press the "Vault Passwords Here" NPC to choose a vault room number and get your password!
Make sure to remember the password!
Shop: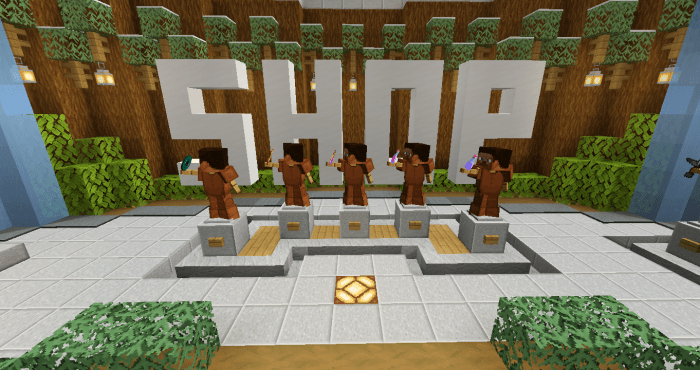 5 different items that can help you turn the tides of battle!
Each of them are also fairly priced; no overpriced items in here!
This shop is based on the scoreboard money system!
Trails: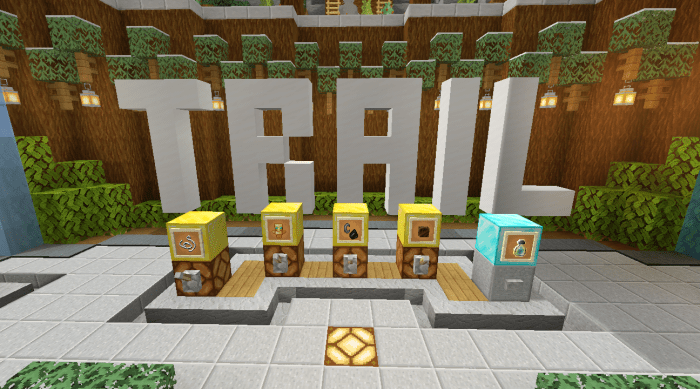 13 Different trails to choose from!
All of them are free!
Might increase lag on weak devices.
Notes:
If you want to kick a player, please use the /kick command. I will try to add a banning system in the future so for now, please use this command.
Only 11 players are supported in this map.
If you see any bugs, or errors, feel free to comment it down below
Credits:
Shout out to some of my followers on Twitter that tested the map early during it's beta stages, especially my sister and @crasher_19 (Twitter).
Also shout out to LightKnight2311, because I used his KitPvP map as reference and guide to Kits! Check out his KitPvP map too!
Select version for changelog:

Changelog
• During my play test, the Trails are bugged/error. For now, refrain from using the trails since it lags on some devices. I will try to fix it.
• I will not be updating the map (or any of the maps) any time soon since I have been busy with classes. But for everyone who downloaded my maps, thank you so much!
Installation
This is a .MCWorld file, just click on it. For more guide, please follow MCPEDL's Instructions.