Tired of living in the Overworld? This map is just for you! This map has everything you need from housing, farms and storage! Of course, you still need some blocks and items, so before you step in to the portal, make sure you are ready!
Welcome to the new and improved Nether Survival Base! It's bigger, better and more spacious than ever before!
This map is recreated in new world for the latest beta—to the house and all of the structures I have built in the last update, along with some new ones!
This map is also playable in multiplayer with an all-new area, Housing Area! There are 4 houses in this area and some storage and basic crafting blocks as well. There is also a small camping area to chill with your friends!
• Features:
- Bigger, better and more spacious than before!
- Minor updates and changes to all existing builds!
- A new Housing Area, where your friends can live and chill by the campfire!
- Over 3 new builds to see and discover, from stables, vault and many more!
- Now built in the Crimson Forest, so no more endermen getting random blocks!
Screenshots: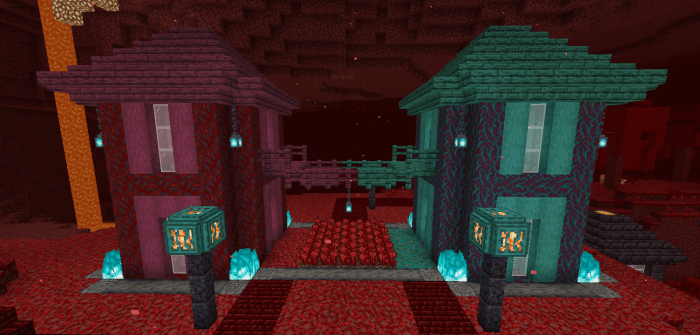 • The House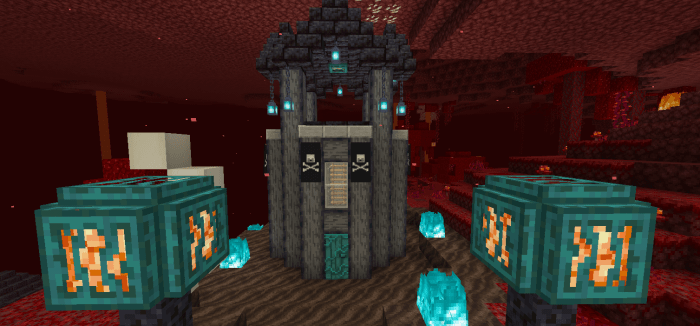 • The Soulsand Watchtower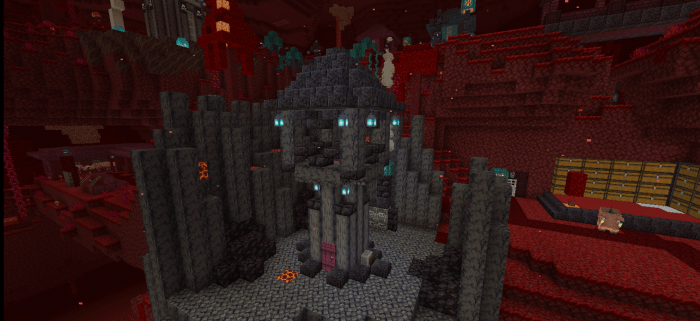 • The Basalt Ruins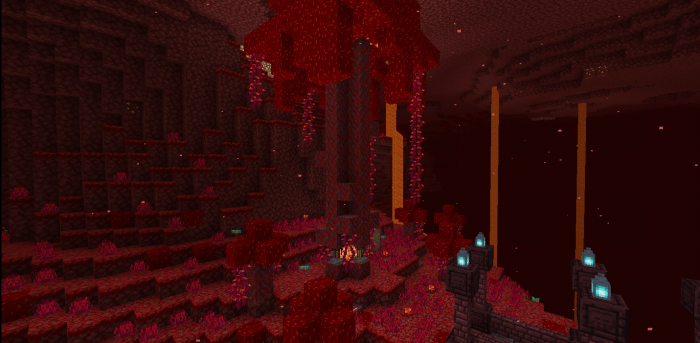 • The Brewing Tree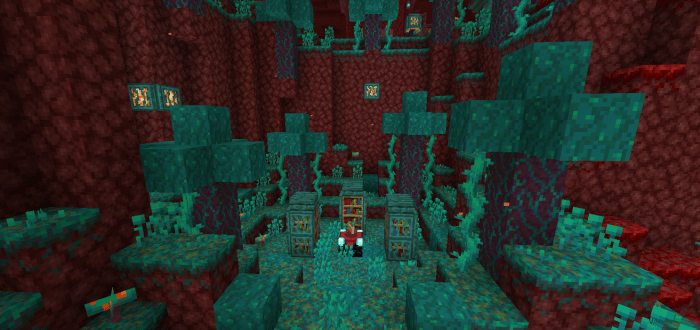 • The Enchanting Area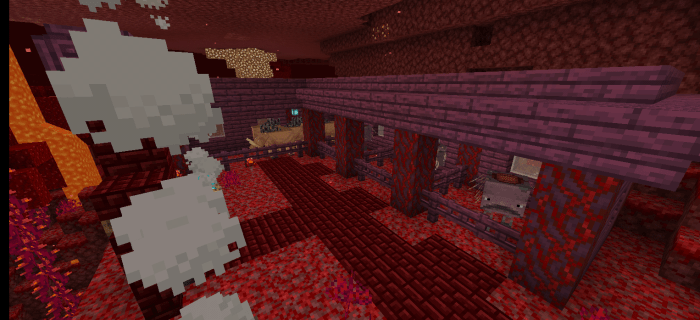 • The Strider and Hoglins Stables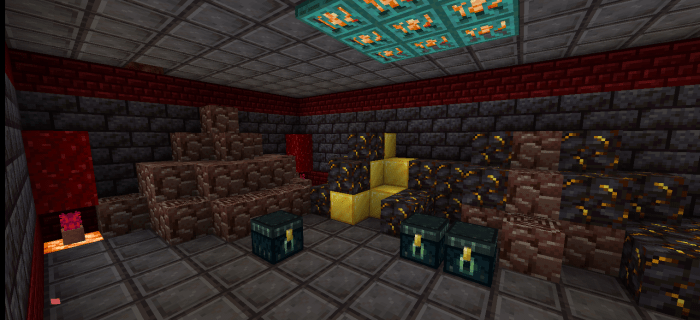 • The Vault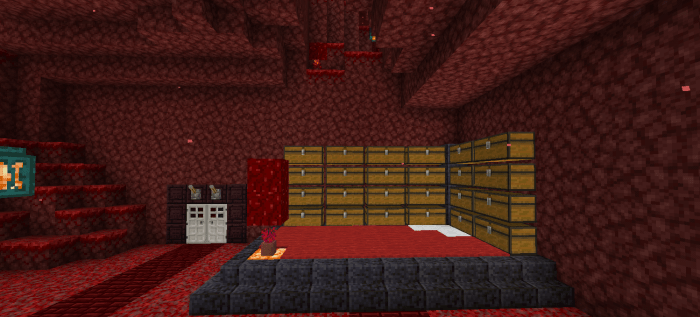 • The Storage Area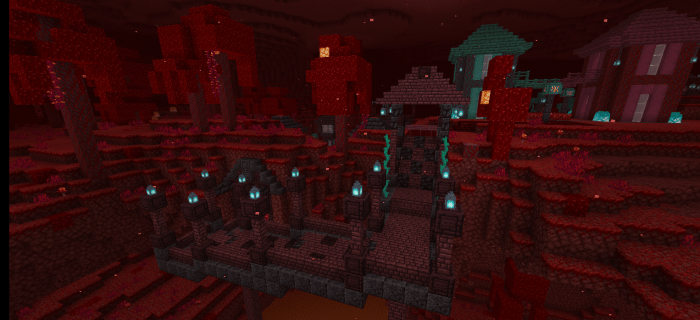 • The Nether Bridge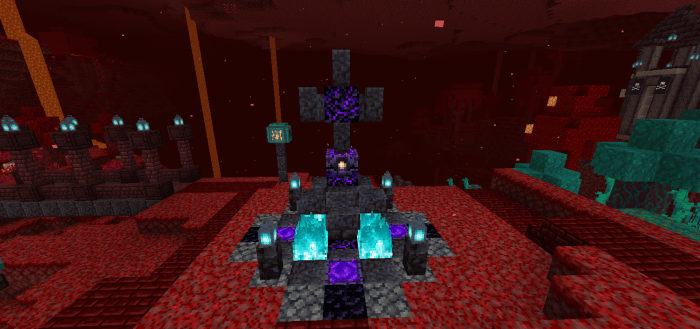 • The Respawn Shrine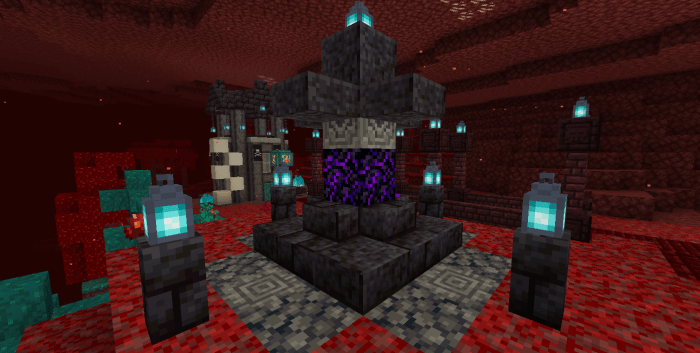 • The Lodestone Point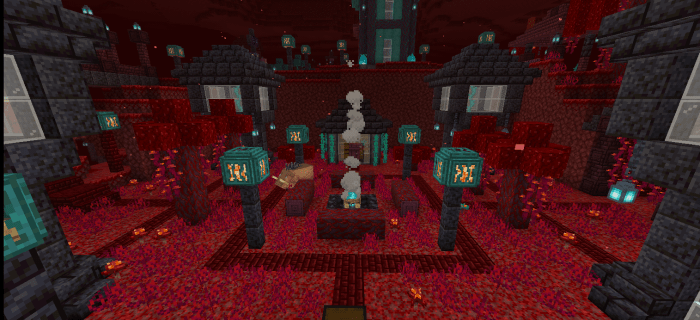 • The Housing Area
Special thanks to:

@LadyCrystal9 (💎 Crystal 💎) for building the awesome Nether bridge for the pathway!
Disclaimer:
Please play in the Minecraft 1.16 beta in order for the map to work!
Thank you for downloading my map and please rate my map 5 stars! And follow me on Twitter: @justaplayermc
Select version for changelog:

Changelog
• Updated description!
• Fixed some typos and some stuff.
Installation
This map has a .zip file. If the .mcworld file doesn't work, download the zip and follow MCPEDL's Instructions listed on the website.