Frostnova is an enemy character in the game Arknights.
She is a member of the Reunion Movement and died for what she believed in.
Because I admire her very much,So I made this Addon.

霜星是明日方舟的一位敌方(己方)角色,整合运动成员,为了自己信念,而牺牲了自身
因为我非常敬佩她所给我带来的角色魅力,所以我制作了这个附加包

About her

She will be born in the cold and carry snow particles

There are two phases of Frostnova
LV1.
Level 1:1000 HP.
Ice rings are released every 10 seconds, causing a repulse effect on nearby players
LV2.
When you die in phase 1, you are resurrected in phase 2, where you are invincible for 20 seconds.
The second stage has 1500 health, the attack power is increased, the range of the ice ring is expanded, and it will give players poisoning, more advanced slow effect, and the ice blocks the player, you need to smash the ice to escape
In the second phase, creatures within the range of 8 will experience the effects of slow and excavation fatigue
After stage 2 death, it drops spicy sugar, similar to enchanted golden apples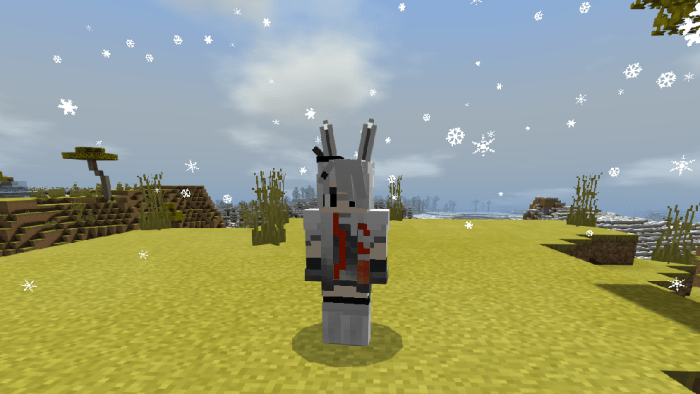 霜星,整合运动成员,为了自己信念,而牺牲了自身
霜星会在寒冷地带出生,会一直拥有雪的粒子
一阶段1000点血量,每十秒会释放一次冰环,对附近玩家造成击退效果
一阶段死亡后,会进入二阶段复活,此时有20秒的无敌。
二阶段有1500的血量,攻击力提升,冰环的范围扩大,且会给玩家中毒、更高级的缓慢效果,且冰封住玩家,需要镐子击碎冰块逃生
二阶段在范围8格以内的生物都会受到缓慢和挖掘疲劳的效果
二阶段死亡后会掉落辣味的糖,和附魔金苹果类似
UPDATE 2020.8.19
If you get too close to the ice pick, you'll die immediately.When the ice pick disappears, it leaves a trail in the cube.They can still poison you.After a minute and 30 seconds, they're gone.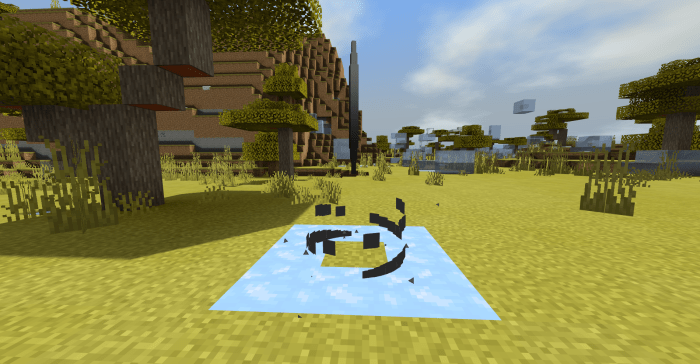 ---
Reduced the radius of attack on the ice ring
---
Significantly optimized performance (snow ball)

---
She will become a member of Rhodes Island(comming soon)

Select version for changelog:

Changelog
Add new skill
Add range attack
Reduced the radius of attack on the ice ring
Significantly optimized performance

新增了掀地板的技能
新增了远程攻击
缩小了冰环的攻击范围
优化了雪球导致的卡顿问题

Installation
Please open the experimental gameplay!

请打开实验玩法!

if you find some bugs, please contact me on twitter @FancyCabbage724,thanks!

有bug请联系推特@FancyCabbage724或者QQ2289794611,b站@xxyz30
注:在网易是以5钻石的价格防恶意差评收费的,并非盗取资源。