This is an add-on that tries to recreate the hardcore mode that has only been exclusive to Java Edition players for many years... until now. It's as close as we will probably get to a Hardcore mode in the Bedrock Edition of Minecraft until Mojang releases it officially.
This hardcore mod allows for multiplayer/singleplayer play!
This add-on replaces the original health bar with the hardcore mode health bar,

It also replaces the death screen with the hardcore text you'd usually see when dying on a hardcore world on the Java Edition version of Minecraft!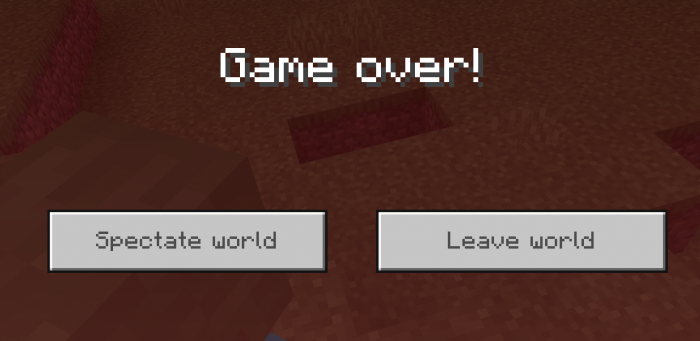 It also adds a nice recreation of spectator mode so when you die you can still look around the creations in your world!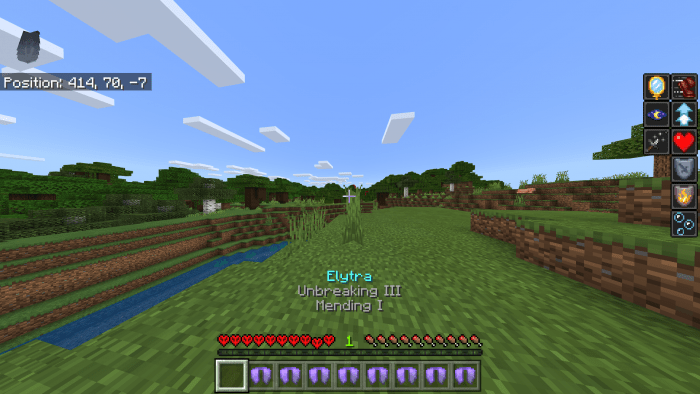 Other than that, the game itself is completely in vanilla. Remember when creating your new world make it in Survival mode & turn cheats on so you can install the add-on correctly into your world!
When you've finished creating your world, use the /function Installer/installer (case sensitive) to install the add-on.
For a slideshow guide of how to install the add-on, click here!
For an easier to understand video installation of the add-on, watch the video below!
Select version for changelog:

Changelog
Description Changes
Changed the Spectator mode picture as it did not accurately depict the add-on the way I wanted it to
Behavior Pack Updates
Fixed multiplayer hardcore by using a different method of join detection
Added spawn protection
Installation Description Changes
Added more to the disclaimer
Installation
Watch YouTube video linked in the description or use the Imgur photo gallery to learn how to install the add-on into your Minecraft world!
IF YOU'RE HAVING ISSUES WITH IMPORTING THE .MCPACK FILES PLEASE, TRY ONE OF THE OTHER DOWNLOAD LINKS AS ISSUES WILL BE FIXED FASTER BEFORE THE OFFICIAL ADD-ON PAGE IS! (AND WILL BE UPDATED FASTER AS WELL)
PLEASE USE MY ORIGINAL MCPEDL LINK WHEN SHARING THIS MOD TO OTHERS, SO I CAN HAVE MY PROPER CREDIT!
PLEASE LEAVE CONSTRUCTIVE FEEDBACK DOWN BELOW IN THE COMMENTS OF THIS ADD-ON, I APPRECIATE ALL FEEDBACK EQUALLY! THANK YOU ALL FOR THE SUPPORT!