Hawks!! Your days of safe daytime skies are about to end. And you'll love it. Daytime flying fiends that will terrify and amaze. Well, mainly just terrify. But, let's assume that's what you're here for.
Everybody knows daytimes are a bit boring without any manner of aerial assault (at least in the overworld!) so we developed a … solution.
Hawks are (most definitely) a hostile mob. They spawn mostly in extreme hills, but you'll see them every now and then in plains biomes and savanna plateaus. They definitely dislike players but they aren't fond of pillagers either, so don't feel too bad.
They *really* don't like llamas, but in a good way! Because they won't go near them. So, there's a defense if you're just starting out. Travel with llamas! Hope they don't die along the way, because you might not like who will be next.
There are several variants of the larger birds. The lighter ones are much easier to handle, and are more common. The darker variants are truly nasty.
We've also added crows, most common in swamp biomes when the light level is reduced. They also spawn, less commonly, in daytime in taiga and plains biomes. Crows don't care about llamas, unfortunately. They fear villagers though.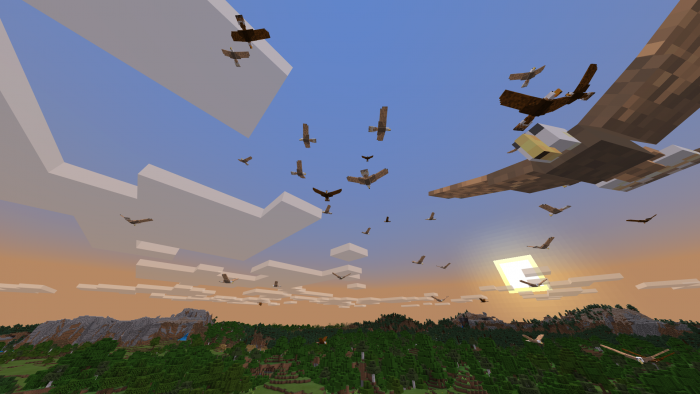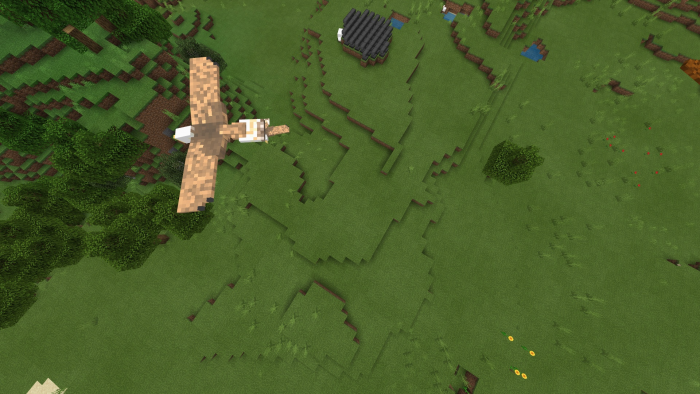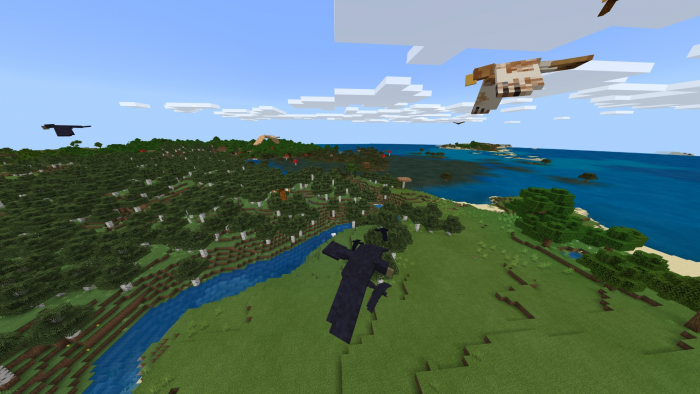 Re-uploading Android/iOS content due to import issues on some devices.

Fixed minor bugs, in particular in 1.13 the hawks spawn way too often in savanna plateaus (1.12 ignored that spawn rule, strange).

Confirmed working with the latest version of Minecraft (1.12), updated listing to reflect this.

Added more hawk / eagle variants, and they now attack rabbits. We also a new crow entity.

Installation
Download the mcaddon file and double-click it to install
Minecraft should open and two packs (behaviour and resource) should import.
Create a new world (or click the pencil icon next to an existing world).
Click 'Resource Packs' and select Tiger, press the plus button. This will add both the resource and the behavior packs to your game.
Click 'Play'
Enjoy!

Downloads
Supported Minecraft versions
1.11
1.12
1.13
1.14