Tired of lighting up your base with unsightly torches? Or is glow stone not blending in well with your build?  Well Hidden Lights is an add-on that aims to give better alternatives to light sources!
Using the new ability to add new blocks this add-on adds new types of glow stone with the textures of popular building blocks! More blocks can be added if requested, but currently available right now include.
Stone
Stone bricks
Bricks
PurPur Block
Netherbrick
Sand
All planks
Quartz Block
Polished Andesite
Polished Granite
Polished Diorite
Dark Prismarine
Prismarine
Endstone bricks
Endstone
Cobblestone
Smooth sandstone
Smooth red sandstone
Red sandstone
Sandstone
All Vanilla Ore Blocks
Grass and Dirt (grass color only seems to match forest biomes at the moment)
All Concrete blocks
Craftable Light Blocks For total invisibility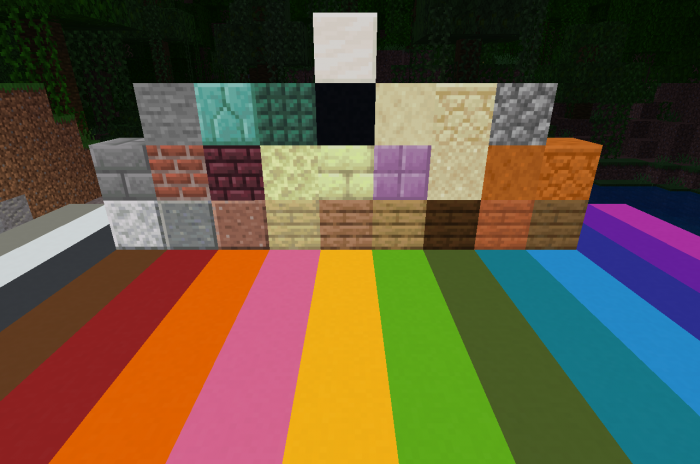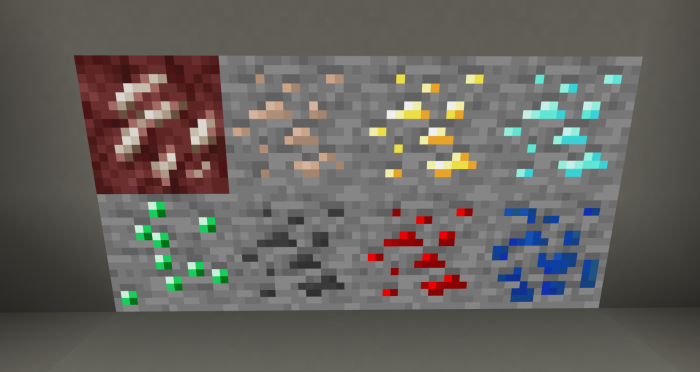 Crafting the Blocks couldn't be easier as well! Simply take the block you want the glow stone to look like with a glow stone block in any crafting area and you'll receive the corresponding block! Crafting is also shapeless! Example below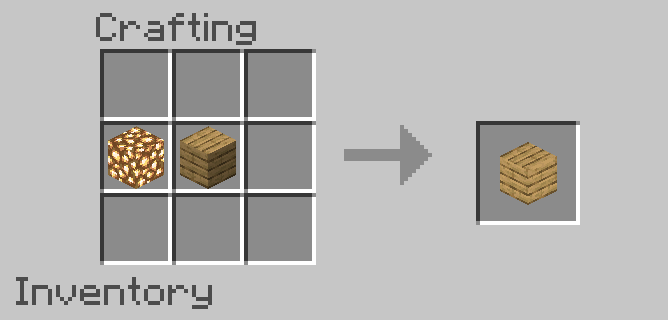 New To Hidden Lights! 1.13+
Light Blocks
Light blocks are a new block added in the most recent beta that allow total invisible light sources so i decided this would be great to add to Hidden Lights.
Crafting


This first light is at a light level of 1 so its not very bright in order to increase the light level of the block place inside a stonecutter to craft the other light levels.
To remove a placed light block simply place a block on top of where it was placed and it will disappear.
These blocks become perfectly hidden when placed beside there corresponding block while also keeping your base lit up just like glowstone would!
Feel free to request new blocks to be added.
Added New blocks
Endstone bricks 
Endstone
Sandstone smooth
Sandstone
Red sandstone smooth
Red sandstone
Cobblestone
Fixes
 Sand Texture changed to match actual sand
New Blocks
All Concrete blocks added not including the powder
Added
Grass Glowstone
Dirt Glowstone
Updates are slow right now in process of moving will become more regular in future.
Added New Block
All new vanilla ore blocks added 
Thanks to C.Latte from the comments for the suggestion! If you have anymore suggestions let me know down below and ill implement what I am able!
Deleted old links for old versions
Updated most recent versions link to be easier to download
Added Craftable Light blocks
These blocks are totally invisible light sources added in in minecraft 1.13 beta!
Installation
To install the add-on, click the download below. You will be redirected to a page where you will need to click skip ad at the top right hand corner and then you'll be redirected to mediafire for the download. After the download has finished open the Download folder, and click on the "HiddenLights" file.  Your Minecraft will automatically open, and install the add-ons automatically.
Now when you load a world just make sure that both the Hidden Lights  resource and behavior pack is selected and experimental gameplay turned on, and enjoy!
Downloads
Supported Minecraft versions
1.12
1.13