This addon adds the Master Sword from the Legend of Zelda series! Use the blade of evil's bane on your friends and foes! It has no durability; it won't break! Should be compatible with most addons.
The Addon adds two items:
– Master Ore
Used to craft the Master sword. Smelt netherstars in a blast furnace to get these.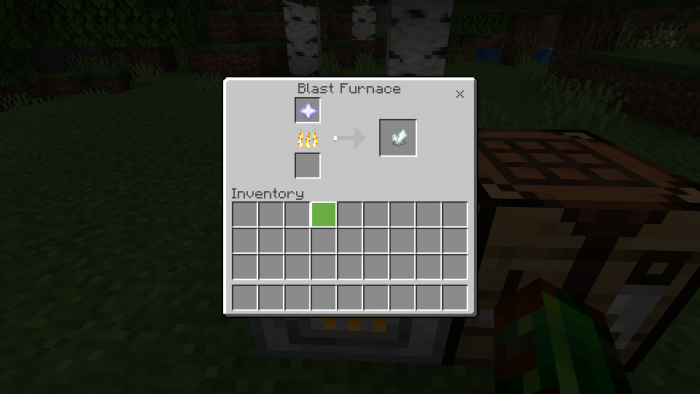 – Master Sword
The star of the show; deals 15 damage and cannot be broken or enchanted. Otherwise functions exactly how you would expect. Crafted with two Master Ores and a stick.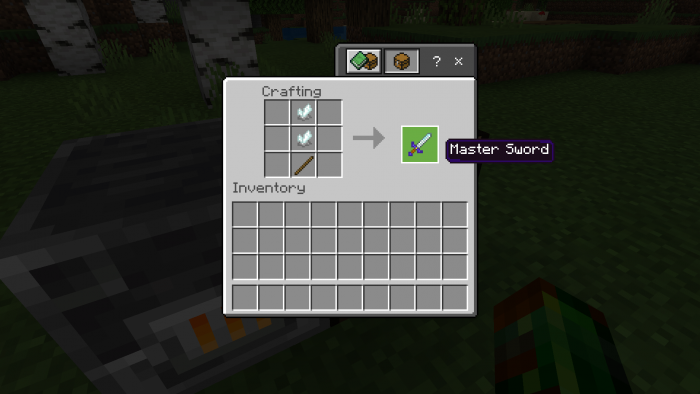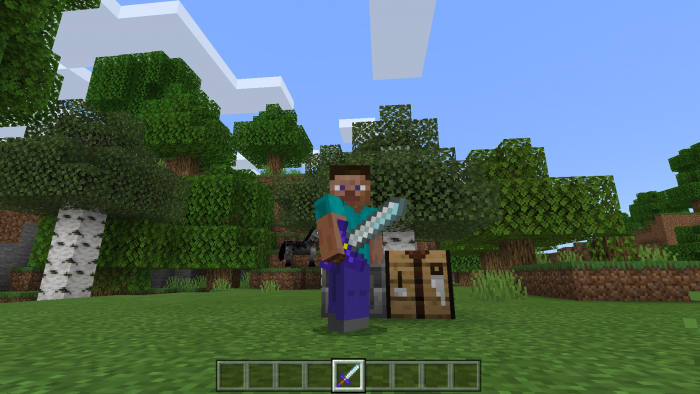 Notes:
The Combo Behavior Pack combines the functionality of this addon and my Heart Containers addon.
In order for the merge to work, you need the merger, this addon, and my Heart Containers addon. You can get the Heart Containers Addon here.
Updated to fit the 1.16 behavior pack format, and provide mirror download link.
- Fixed issue where Hunger bar would never deplete when using Merger
- Added link to Heart Container addon
 - Added Merger.mcpack to allow for compatibility with my Heart Containers addon
-Changed Master Sword to a Custom Item. Item ID is ms:master_sword -Added Enchantment 'Shimmer' to Master Sword -Master Sword now deals 15 damage -Removed Consequences of item replacement
Installation
Works in 1.16 and above. Be sure to toggle experimental gameplay in the world settings.
When using the combo, make sure to have both the Master Sword and Heart Container addons applied, and have the Merger on top of both of them.
Downloads
Supported Minecraft versions
1.16