Do you want to become an overpowered player without typing those very, VERY long commands, or doing the long process of being one?
With this function pack, it will be much easier and faster to become a very god-like player.
I present to you, a function pack that will basically make you very overpowered super quickly.
This function makes you able to get your maxed out enchanted armor, weapons and tools much easier and much faster.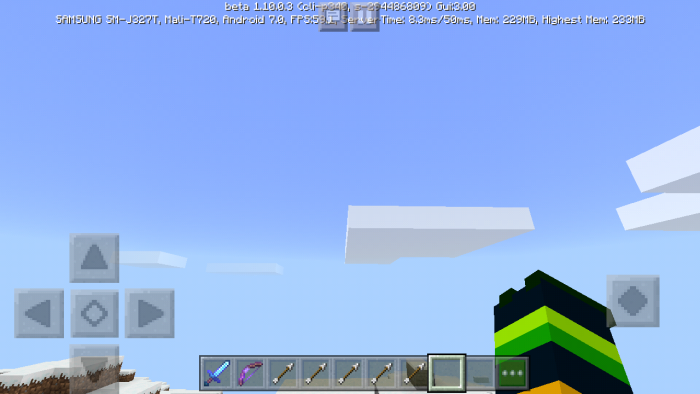 But that's not all! There's a plague command that effects entites with all debuffs (excluding Wither).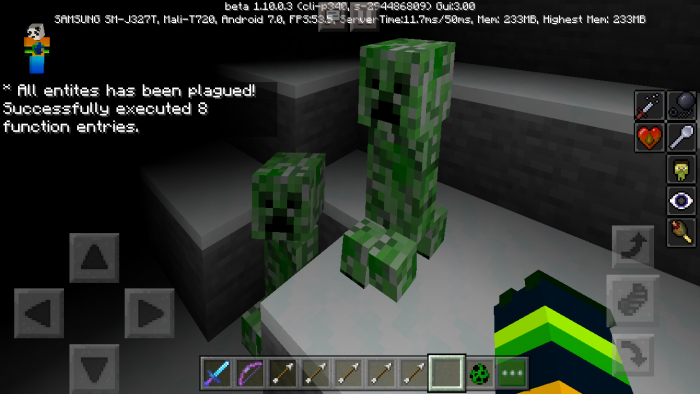 You can also burn the entities as well!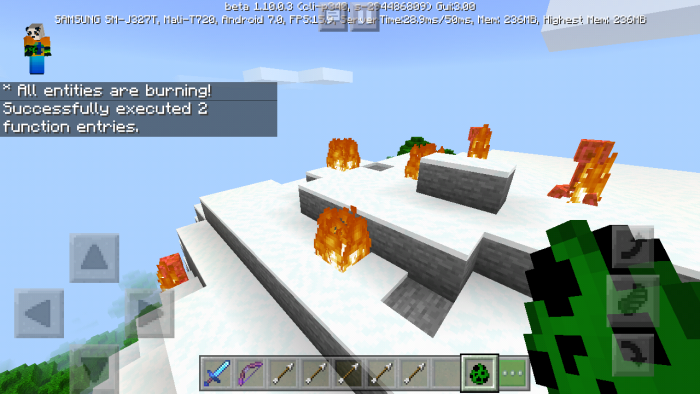 Or summon in a copy of a chunk around you into the air!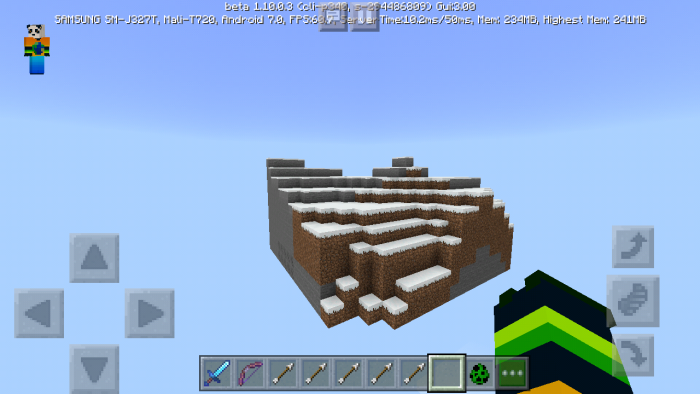 But guess what? Believe it or not, that's STILL not all!
This picture shows all of the commands as in the 1.0.5 update.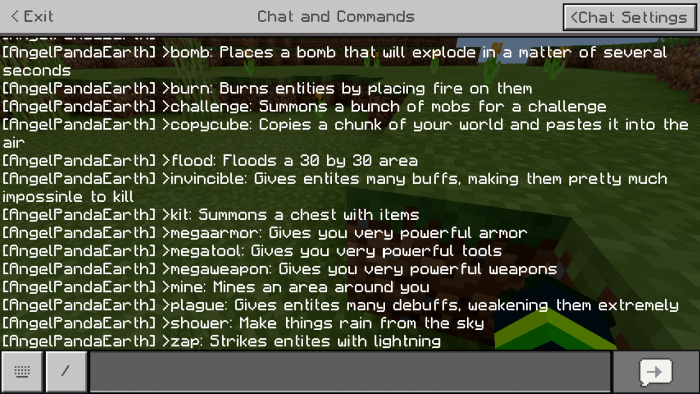 It is playable on 1.10 beta, but it should be working for 1.8, but let me know you have problems with the pack working.
By the way, the shaders are not part of this pack and they aren't mine. You can find it by clicking here. And the font is also not in my pack, but a part of a personal pack that I will NOT share.
Enjoy this function pack! Remember there will be more updates with more function commands.
* What's New in 1.1?
+ /function fire_square
* Fixed some parse errors
* Megabow has Infinity instead of Mending
New update! [v1.0.5]
~ /function help actually works now! You CAN, however, still use the .txt file.
~ Fixed some typos in this page.
Downloads
Supported Minecraft versions
1.10
1.11
1.12
1.13
1.14
1.8
1.9