Miles Morales is known as another version of Spiderman, that first popularly appeared in the Movie, 'Spiderman: Into the Spider-Verse' in 2018. Miles Morales is the New and Young addition to the Many Spiderman's in Marvel Comics. This Skinpack Includes Miles Morales: Unsuited as well as Him Suited in multiple of his Spiderman Gear!
By Explanation Information
This Skinpack Includes 4 Minecraft Skins, featuring Miles Morales: Unsuited and 2 Versions of the Miles Morales Spiderman Outfit. The First version includes him suited, but unmasked and one of him masked. The Second version is him in his New Black and Red Suit.
The Official Skinpack Trailer
Skinpack Screenshots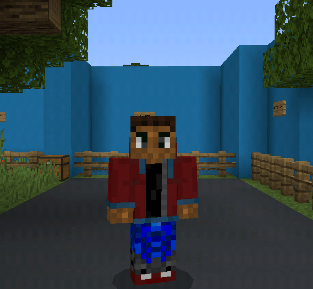 Miles Morales Unsuited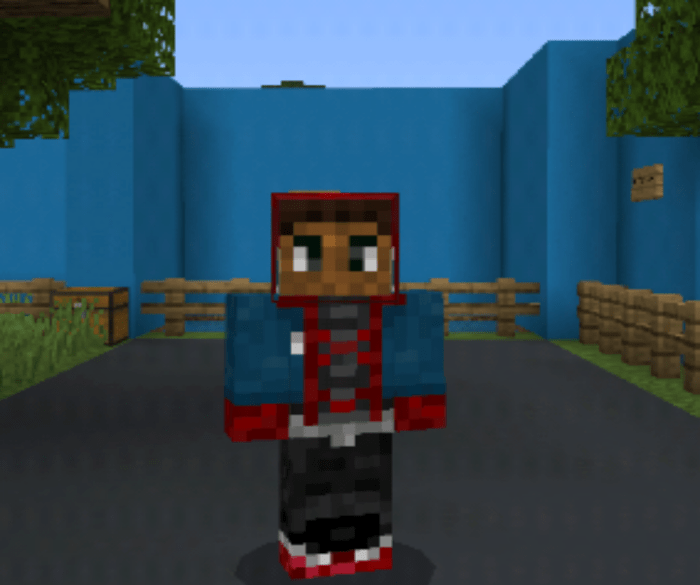 Miles Morales- 1st Suit Version: Unmasked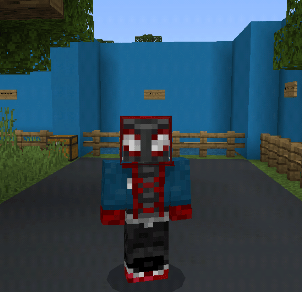 Miles Morales- 1st Suit Version: Masked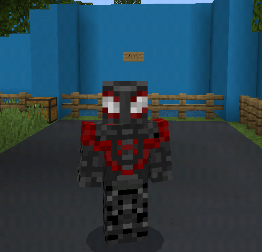 Miles Morales- 2nd Suit Version: Fully Suited
If you Enjoy Spiderman or Marvel… your Sure to Like this Skinpack. In This Pack I created some of the Classic skins and skins from the Spiderverse Movie! Have Fun Playing with these skins on your Minecraft and Spidey Up!
Support Me
My Channel-http://bit.ly/ex-channel
My Gaming Channel-https://bit.ly/ethanandmanman
My Website-http://bit.ly/ex-info
Comment On My Channel or the Mcpedl Description of Skinpacks you Want Next! Have Fun with this One! This skinpack will also be getting updated in the Future!
Installation
.Zip Download Guide
Step 1: Click on the MediaFire download link
Step 2: Extract the .Zip File using a File Unzipper (WinRAR, WinZip, etc)
Step 3:  Copy and Paste the Extracted file in the com.mojang Skin Packs Folder
Step 4: Pick a Skin and Enjoy
Downloads
Supported Minecraft versions
1.14
1.15 (beta)
1.16