One jump per level. This is what this map is exactly about. The jumps are separated into different difficulties and you can test your parkour limits with this map while exploring new jumps.
OneJump
One jump per level. Sounds too good to be true, right? No. This map is about completing extremely difficult jumps with NO PRECISE COORDINATES PROVIDED and getting inspiration for jumps to put in your next parkour map. There are 120 levels in total and you do not have to do them in chronological order. Explore the levels freely!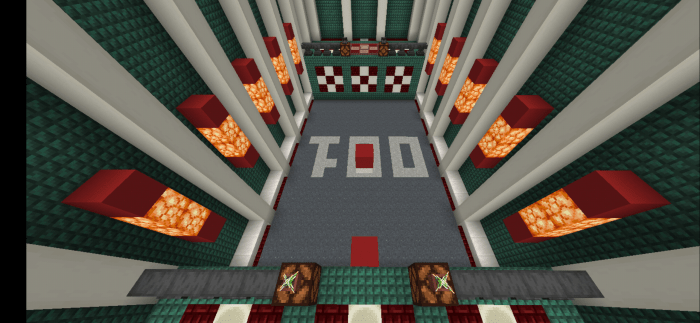 The first jump is a 4 block jump.
The jumps are divided into 6 difficulties, from 1 to 6. D (difficulty) 1 is the easiest, D6 is the hardest. The numbers on the floor tell you what level you are at.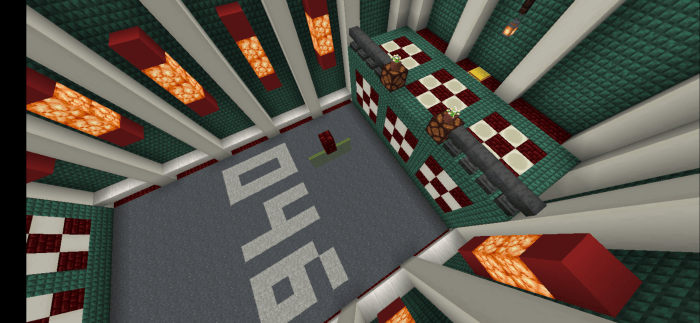 Jump 046. It is in difficulty level D3. Jump around the wall.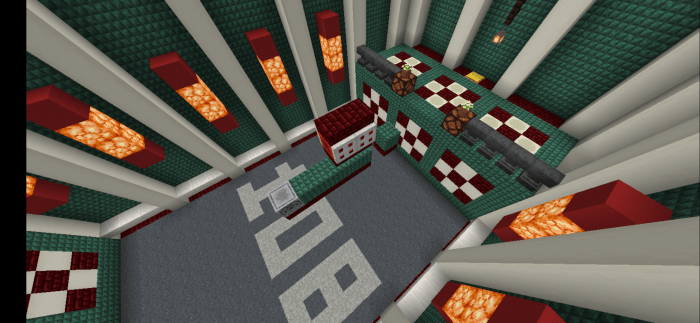 Jump 108. It is in difficulty level D6. It is a gapped double winged neo. Verified by: GodHypixel
You are not required to do the levels in chronological order, which is a massive plus. This is because this map is meant for fun and as an idea bank for jumps.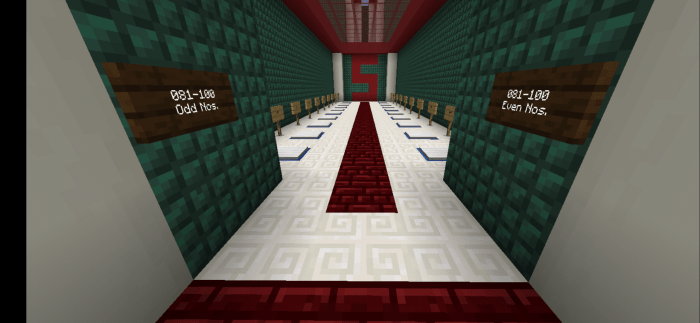 Level selection area for D5
How to play
Use the fishing rod to return to checkpoint, which you can set by stepping on a lodestone block.
Throw the snowball to go to the level selection area.
The level selection area is connected to the lobby. You can find a reset button which you can use to wipe all player stats.
Iron pressure plates on a lapis block is a teleport point. Use it to get to levels or the jumps.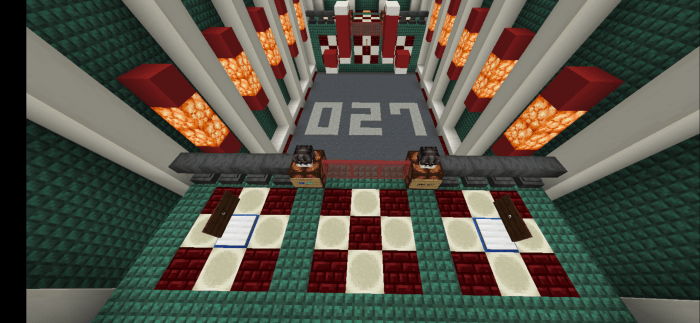 Some levels have two entry points. In this case, each entry point corresponds to which half of the jump.
Rules
No creative mode, no trolling. Important: Do not use fishing rod when someone is in front of you.
More info can be found in the lectern in the lobby.
Thanks for playing!
Special Notice:
I have noticed that in the recent versions uploading .mcworld files have become harder on Android devices. Sometimes it works, other times it will upload an odd file (usually called minecraftworlds or a random string of numbers) with no extension. I am testing another file explorer app to upload and hope this works. Sorry for any inconvenience. I hope 1.17 comes out soon that will hopefully resolve .mcworld uploading issues.
Installation
1.16.100 and normal 1.16 may support this map (it is created across multiple updates) but there are no guarantees when using versions other than 1.16.200.