Have you ever wanted a really long weapon that is not a trident in Minecraft? Sure, there have been plenty of spear addons. But maybe something different? Well, unlike this introduction, here are 5 really long weapons!
This addon adds 5 brand new weapons that don't replace anything in the game. You can only get them with materials from the wandering trader, at a special price.
That price is Coins! They can be found in dungeon chests rarely. Also, they might look a little familiar…
You can use Coins to buy Weapon Toolkits. These are used to craft the Weapons

You also need iron-strengthened sticks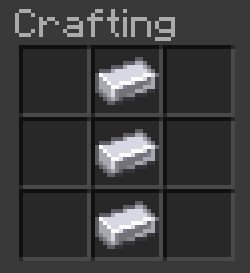 All of the weapons have the same crafting recipe, with their toolkits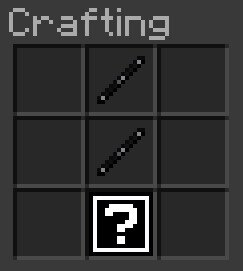 There are 6 Toolkits, the 5 main weapons and one mystery toolkit. The mystery toolkit produces a secret and extremely powerful weapon that you may never afford… The Toolkit is 64 coins..
Credits:
PixelGun3d Developers
-Coin Texture
Me
–I made all the stuff this time 😀
I literally made everything in the addon and its completely mine. I don't make money off of it so the coin thing is like irrelevant 
Removed experimental dodging feature. When 1.13 is fixed you could bet that that'd return :)
Installation
Straightforward :)
@Suyo69420 on twitter if there's  a problem
Downloads
Supported Minecraft versions
1.13