Credits: HipmanDesignz
Project Prehistoric a Minecraft Bedrock Add-on that allows the player to revive dead dinosaurs by going underground and digging up fossils and collecting dna and genes then the player can ride the extinct animals and tame them and interact with them!
Project Prehistoric v1.1.0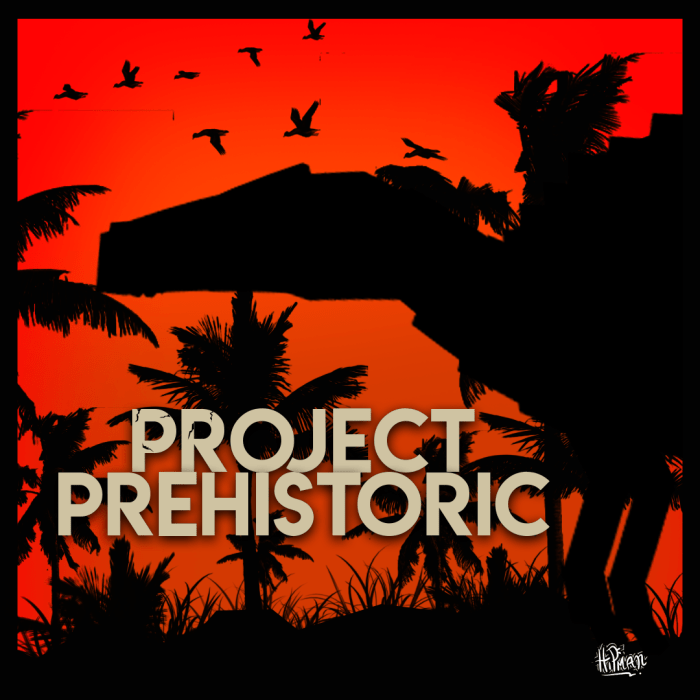 A Add-on that allows you to revive dead dinosaurs and other Prehistoric Creatures
What's new in 1.1.0:
New ore spawning system
New and updated dinosaurs
New recipes for blocks and items
New ways to tame dinosaurs
Ride the animals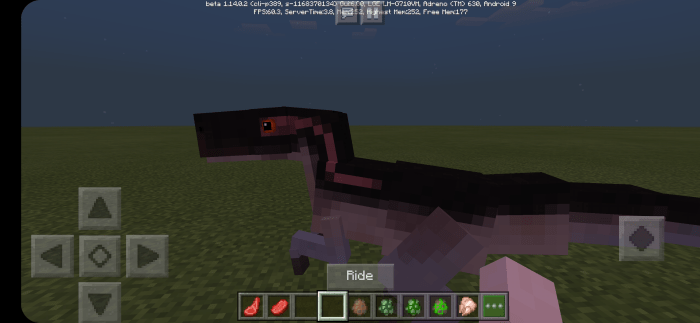 General Features:
-all dinosaur spawn eggs spawn dinosaurs as baby dinos so the player can tame
-Each dinosaur takes different foods to tame and be feed for example: baryonyx and Spinosaurus take fish to tame and to be feed compared to the tyrannosaurus which takes beef tame and other meats to be feed
-Most dinosaurs can be ridden leashed and can sit/stay once tamed
-if a dinosaur is left untamed it will eventually grow to be a adult and wild so it will attack or defend tamed dinosaurs
- fossil ores spawn randomly underground in different groups and randomly drops fossils or none at all
-metal, copper, titanium and limestone spawn randomly in the world as limestone spawns the most in the world and can be used in the stonegrinder to make bricks and smooth limestone, and metal and titanium can smelted to get their ingots as copper once mined drops its ingot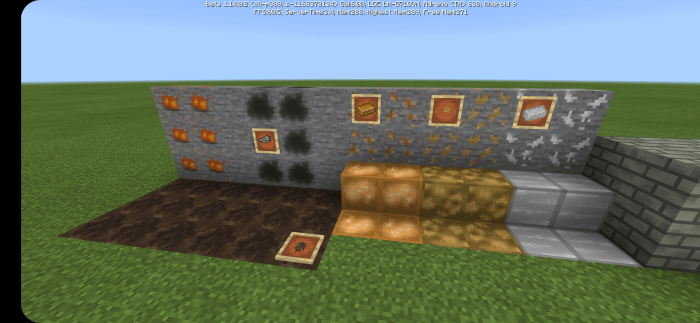 List of current dinos
Allosaurus
Baryonx
Brachiosaurus(added next update)
Carnotaurus
Compsagnathus
Dilophasaurus
Dodo
Gallimimus
Leptictidum
Spinosaurus
Stegosaurs
Thecelosaurus(added next update)
Tyrannosaurus
Velociraptor
Parasaurlophus
Corythosaurus
Triceratops(added next update)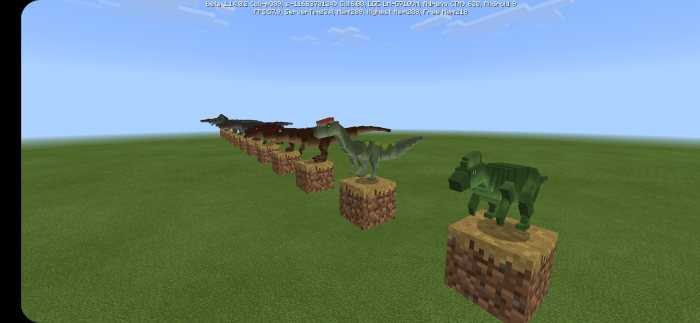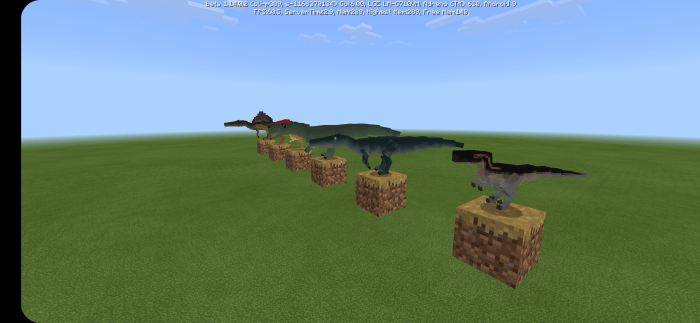 Recipes:
2 Fossils = 1 Dna
4 Dna = 1 gene
1 egg + 1 gene = dinosaur egg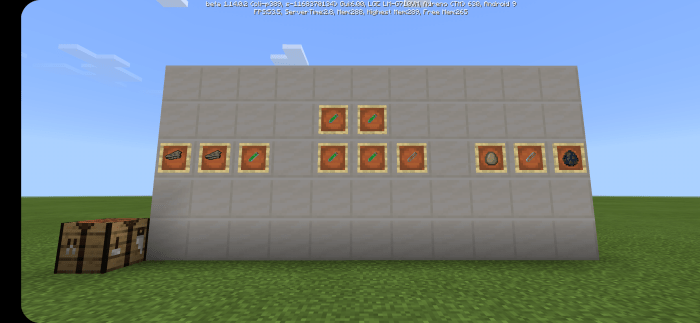 Stonecutter:
1 Limestone = 1 brick or 1 Smooth Limestone
Join my discord for events for the add-on that can only be downloaded from there:
There are a few bugs in this update that I'm aware of like animations issues and a few others that will be fixed next few updates
Follow my twitter
@HipmanDesignz
or join our discord for future updates, events and info on the addon!
Please use the original link if used in other sites and social media!! Including youtube!!
Select version for changelog:

Changelog
New Models new dinos new recipes updates models behaviors and animations tweaks they are still being worked on
Installation
Please follow these steps to install correctly: 
(If you have previously installed another version of this mod, go into storage and delete it before downloading this update. You also require a Minecraft PE version of 1.13+ or higher to run this mod.)

Download and install the mod. 
Load it onto the map you wish to use it in.
Enable experimentation mode.