A simple resource pack that changes all diamond items, blocks, and armor textures into purple diamond textures. All textures remain mostly close to their original counterparts besides the color changes. If you love the color purple like me, then this add-on should be a great addition to your resource packs!
All of the weapons and armor have been changed to appear purple.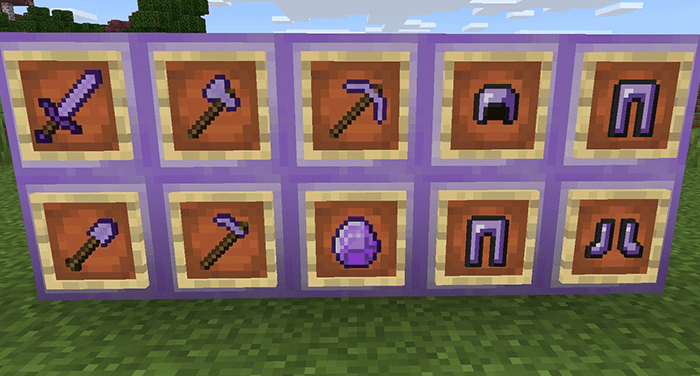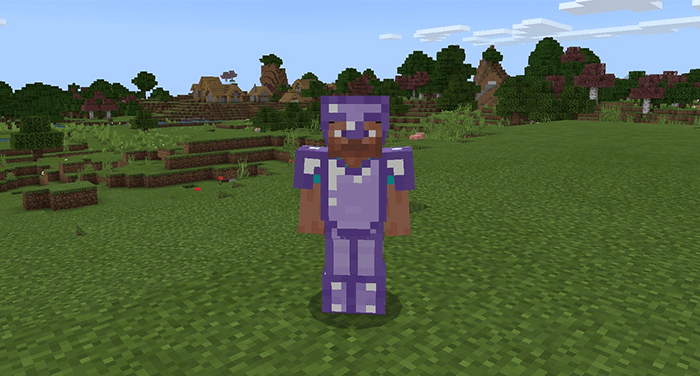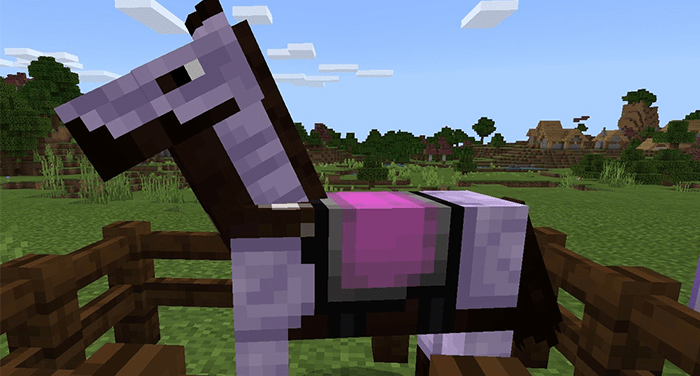 I also have changed blocks that are made using diamonds, pretty much just the diamond block, enchanting table, and beacon. Although, if I have missed a block please let me know in the comments!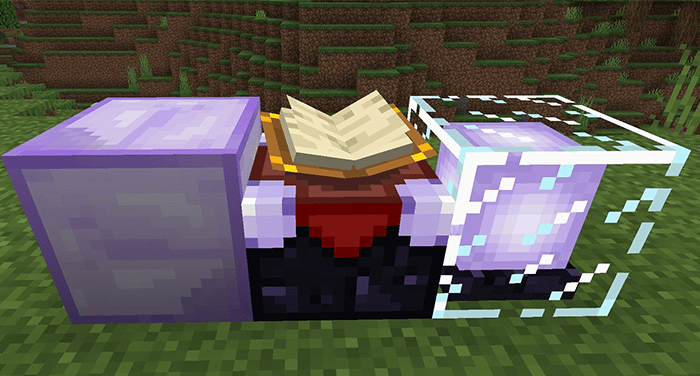 If you like this add-on, feel free to look out for some sound add-ons I'll be uploading in the coming weeks!
Installation
To download:
Click the link and wait 5 seconds. (DO NOT click on any advertisements, deny any notifications, and close any additional tabs opened by Adfly.) Then click skip ad and wait while the redirecting page directs you to the Mediafire page. Once on the Mediafire page, you can download the file. 
To install: 
For IOS: Install by opening the "Files" app. Find the .mcpack file in your downloads tab. Hold press on the file and move it to the "On my Iphone" tab so it installs on the device and not in the cloud. Then tap on the .mcpack file and it should automatically open and import the pack in Minecraft on IOS.
For Windows 10: Install by opening the file, and it should automatically open and import into Minecraft Bedrock on Windows 10. 

For Android: Install. by opening FX Explorer and go to the downloads tab. Find the .mcpack file and tap it, it should then automatically import into Minecraft on Android.
Downloads
Supported Minecraft versions
1.14