Candor Studios brings you, Quad Isles! Quad Isles is a 1000 x 1000 block map consisting of four decently sized islands. The islands come with custom made trees scattered around the islands to add flare. Quad Isles can be used for buildings or other projects and the surrounding mountains and trees adds beautiful scenery!
Quad Isles was made with World Painter.
Candor Studios presents a lush and beautiful environment of four islands complete with custom-made trees and the occasional mountain. As you can see in the map below. There are four islands in total. Three of the islands feature a rocky snow-capped mountain with the bottom one being rather steep. You may have also noticed that there is another island on the right that does not feature any mountains. These islands can be whatever you what them to be. If you look closely you can also spot a small red '+' on the left island. The red '+' indicates that place you spawn so from looking at this map, you can know where the other islands are relative to your location.
They can be a place for your builds to add a nice background instead of a boring old flat world, a place for your 1v1 battles, or even a place for your parkour! With this template, you can do whatever you like.
(You can use the map for a survival experience but keep in mind that the leaves do not naturally decay independently and you will have to break the leaves yourself.)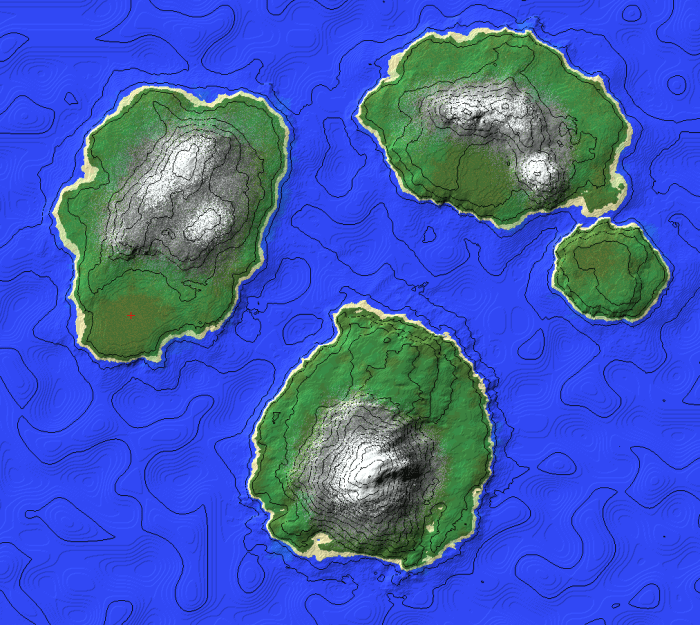 Renders of the four islands:
(This island is the one you spawn on.)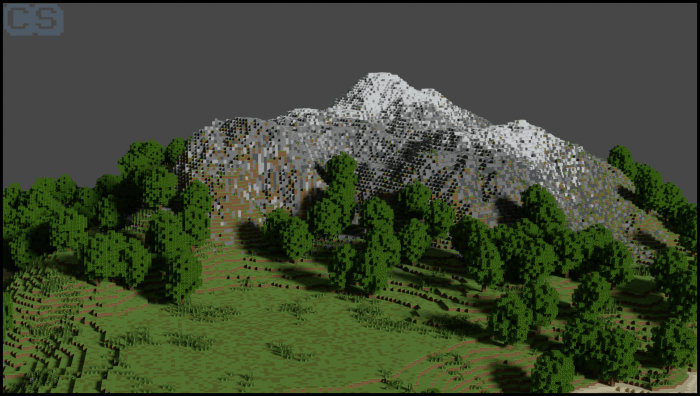 (This island features a steep mountain.)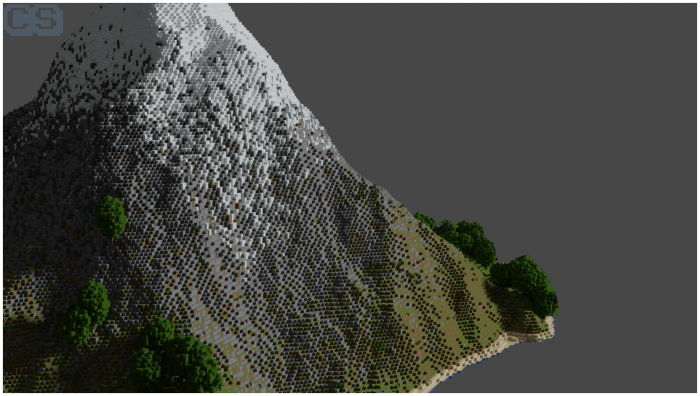 (This island features a gentle decline next to the bending mountains.)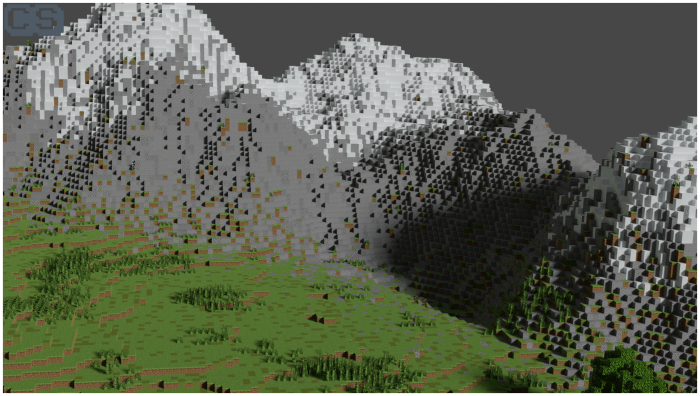 (This island is right next to the last island and lacks a mountain.)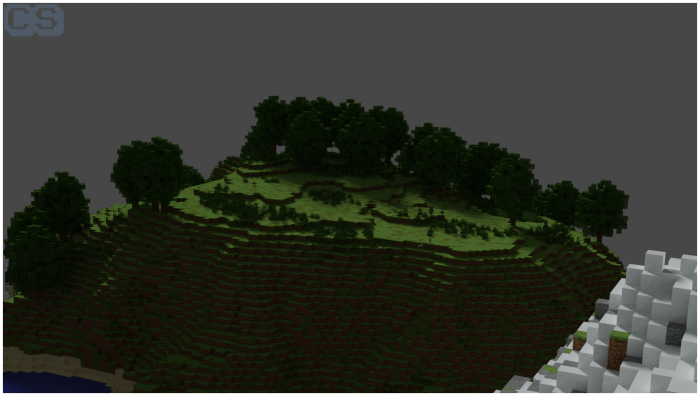 Disclaimer: You are allowed to use the world for building and screenshots, however, you are not allowed to repost the world with little to no modifications as your own. If you decide to use the map as scenery and upload it to the internet, please source the map with the mcpedl link. Thank you.
Select version for changelog:

Changelog
- I added some more useful information to the post.
Installation