Hello Guys! 😉
This Addon will add world-superior, cutest, coolest animation into Minecraft,
'The Default Jumping Animation From Roblox'.
This Addon only includes Resource pack,
so You can also use this Add-on on Servers&Realms if you want.
Enjoy!
How it will work?




This Add-on will replace player's jump Animation into
weirdest-world superior-coolest-cutest Animation in the World,
the default Jump Animation in Roblox ;).




It will also Replace Death & Hurt sound into,
'the World Famous Sound effect', called OOF,


From Roblox.

Not only OOF sound, it will also replace player's jump sound effect,
into Classic Old Roblox's Jump Sound effect.
As I said above, This Add-on only includes Resource pack,
So you can also use this Addon in Servers & Realms if you want.
by Adding this addon into Global Resource pack.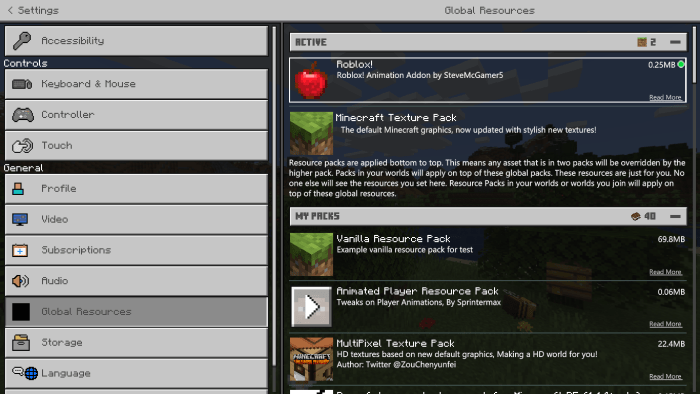 Installation
-Make sure to Turn on Experimental Gameplay when you play this addon in your World.
-Tested on 1.14.0, Windows 10 Version.
(Also will work on different bedrock platforms)
Downloads
Supported Minecraft versions
1.14