So a lot asking make a sandworm add-on in MCPE well your dream add-on come true Sandworm is coming to eat you all.
This thing is so strong you can kill this if you are strong enough.
Sandworm!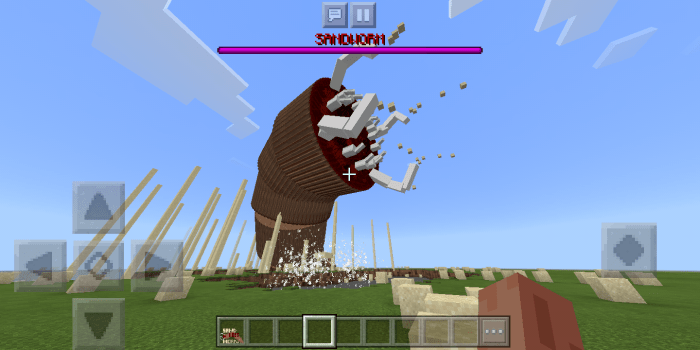 It has 900000 healts and 1000 damage
And he attacks all mobs you can kill him if your strong enough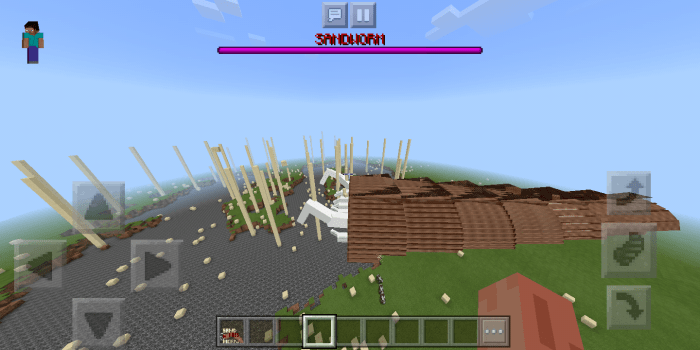 And he can summon a lot of sands and spike sands and it has size 16 and he's so fast no one can run for this thing! I repeat no one can run
Select version for changelog:

Changelog
Fixed bugs and we improve the model we hope you like it 
Please turn on Experimental gameplay
Credit The Rhex CH and Me
Installation
Apply both resources pack and behavior pack
Unzip the file and move the resources pack to com.mojang/resources_packs
And move the behavior packs to com.mojang/behavior_packs
Then open the game apply both resources and behavior packs 
Turn on Experemental gameplay!