Hello how are you, this is a Special Modern House to play alone or with friends and have fun. it is equipped with various other interesting buildings. I hope you like it :D.
This map is equipped with other buildings such as fountains, tree houses, swimming pools, etc. I made this map takes a long time so I could design the building to be very good.
This map is equipped with many large modern buildings, some are made of redstone, and some are made ordinary. lots of builds in the latest update, if you want to see what's in the latest update you can see the image below.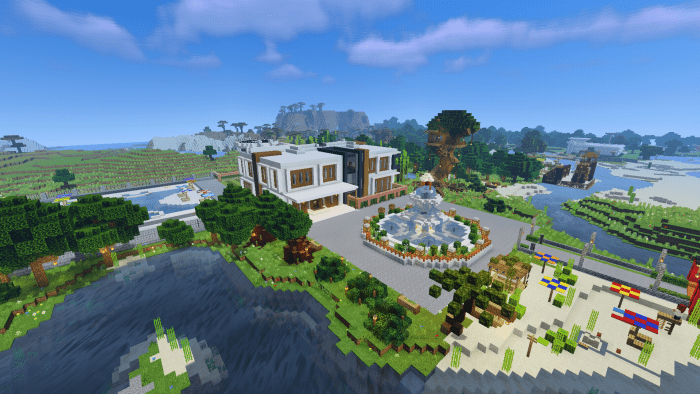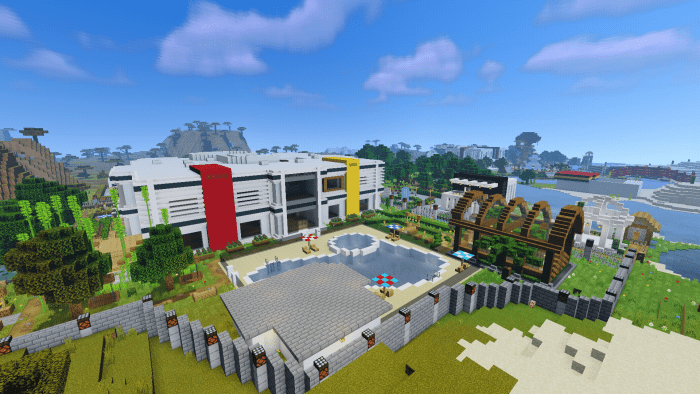 *This is a Large Redstone House.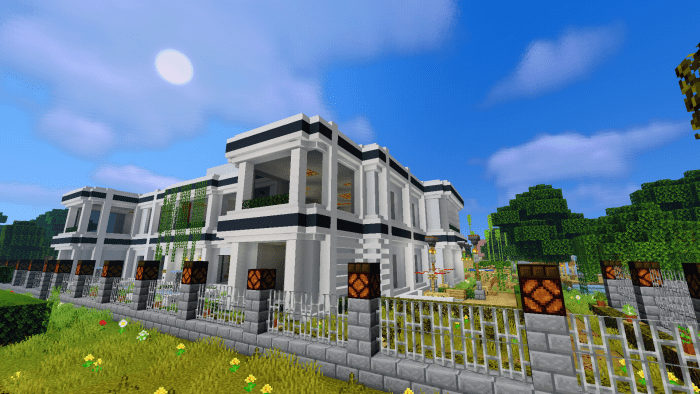 *This is a Special Place for the Shader & Texture Showcase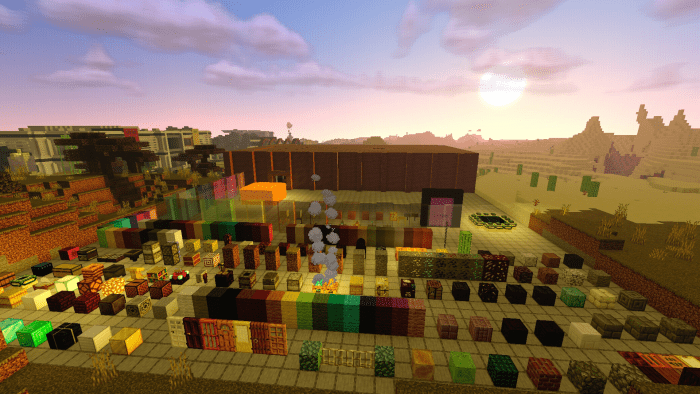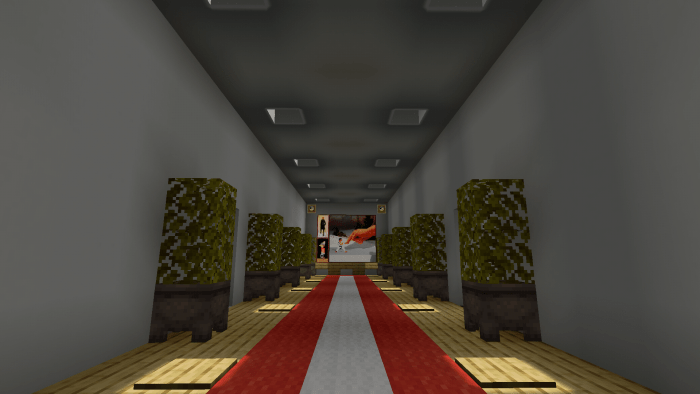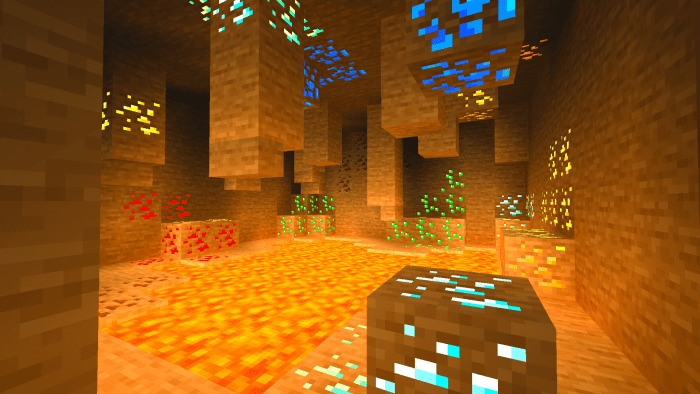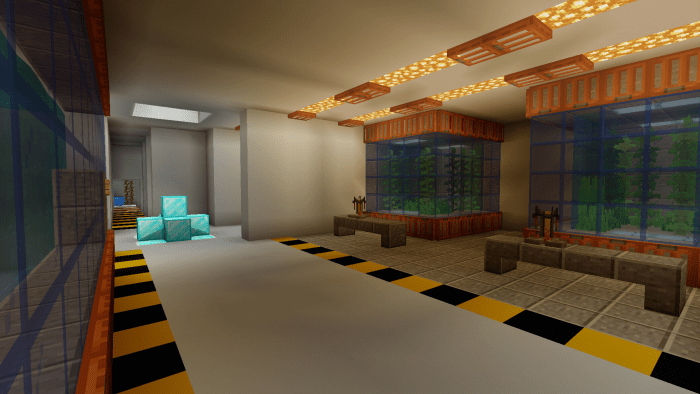 *and other New Places!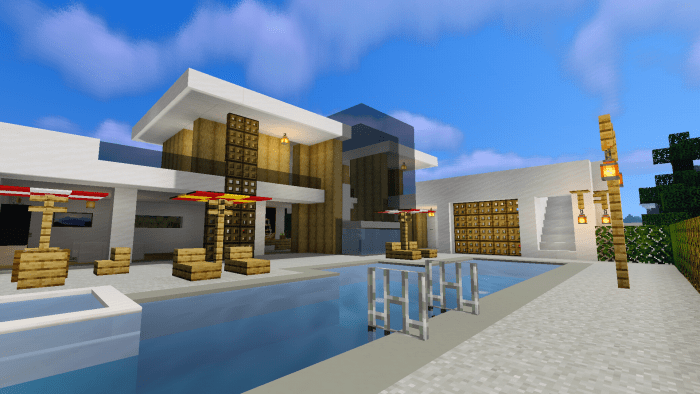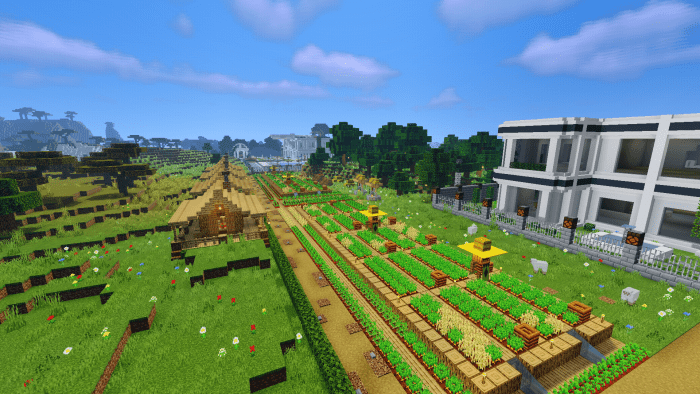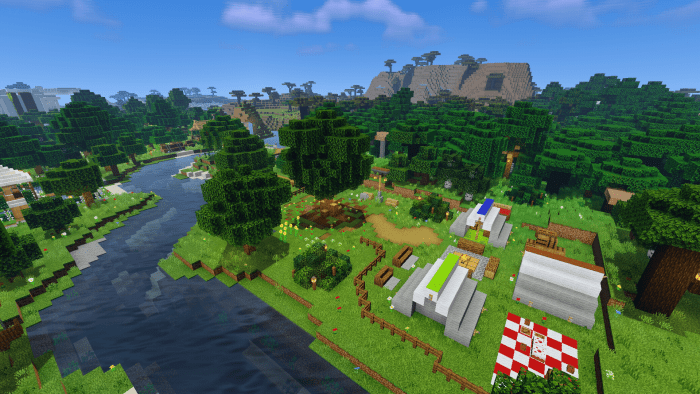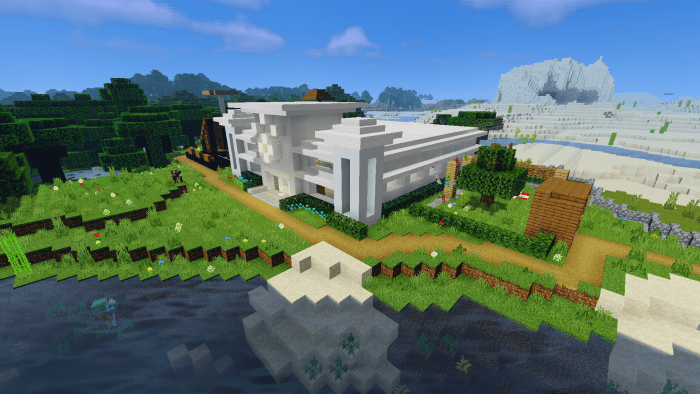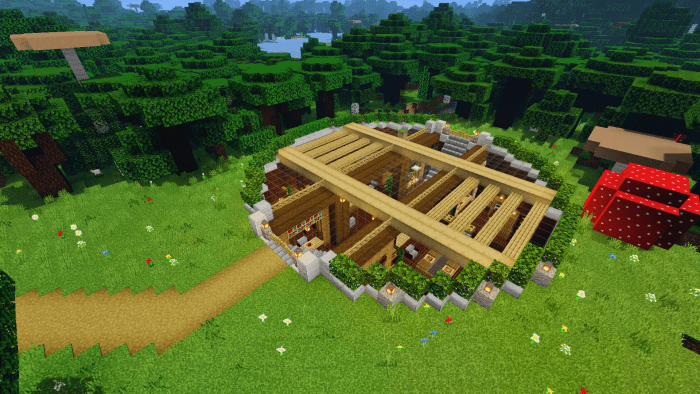 This is the Latest Version of this Map. No more Updates after this Version.
*Shader I use
-Bicubic Shader
-ESBE 2G
-Enchanted HSPE v2.5
I recommend you to watch the video below so you know what redstone houses are used for, and hidden rooms.
the addition of many new buildings
New descriptions, pictures and videos for more info
Fix McWorld file can't import to minecraft
-the addition of summer themed places
-New pictures and new descriptions for more info
-Added 2 Huts
-Added Fake Reflection Room
-Improve the Desert Temple
-Updated Description with more info and pictures
*What's New?
-Added  New Backyard
-Added New Small Beach and Bridge
-improve the desert temple
Installation
1. Download file
2. Export to Minecraft
3. and play
Downloads
Supported Minecraft versions
1.16