yCreatures, an amazing super complete add-on that brings even more fun to your Minecraft worlds!!
This addon contains 100 new animals for your game, some cute, some not so friendly, but all amazing and super fun, with various varieties of animation, behavior, models and textures.
You may also be choosing to install yCreaturesPlus, a slightly more complete version, which works better on win10, xbox, and phones that don't tend to have lag in the game, as it is a heavy version with many biome enhancements, like many. grass, lots of seaweed for the seas, new large and complex biomes, if your game does not run properly, and your phone is not a little stronger, we recommend you install only yCreatures !!
Creator Channel (Brazilian): yBrothers
Creator Twitter: @GabrielCas29007
Always leave credits !!
ATTENTION! IF YOU ARE RECORDING SOME VIDEO, YOU HAVE NO AUTHORIZATION TO MAKE YOUR OWN DOWNLOAD LINK, USE THE AVAILABLE LINK, OR SHORT JUST THE ADDON OFFICIAL PAGE LINK ON MCPEDL!
ATENÇÃO! CASO VOCÊ FOR GRAVAR ALGUM VÍDEO, VOCÊ NAO TEM AUTORIZAÇÃO PARA FAZER SEU PRÓPRIO LINK DO DOWNLOAD, USE O LINK DISPONÍVEL, OU ENCURTE APENAS O LINK DA PÁGINA OFICIAL DO ADDON NA MCPEDL!
Models made by:
– @GabrielCas29007
– @Gabriel020725
Explore, and have fun with this amazing add-on!!
About yCreatures!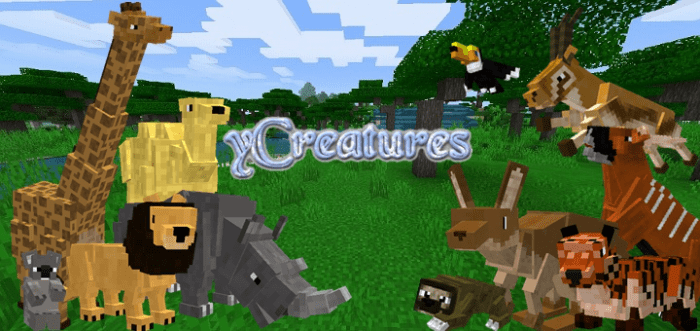 yCreatures can be used in beta versions 1.12 and 1.13!
yCreatures has 100 new animals found all in their due biomes throughout the game.
Some animals you can tame, make them follow, make them sit down, and they protect you!
Meet some animals shown below!
In the image below, we see a gavial corcodylus, the first of three other alligator species in the addon !!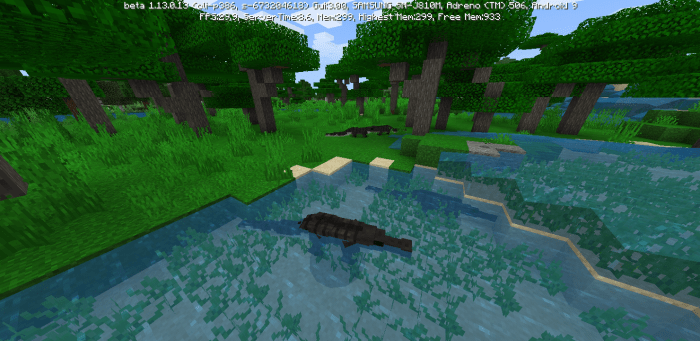 We can also see the alligator turtle !! this fierce predator of fish in the swamp!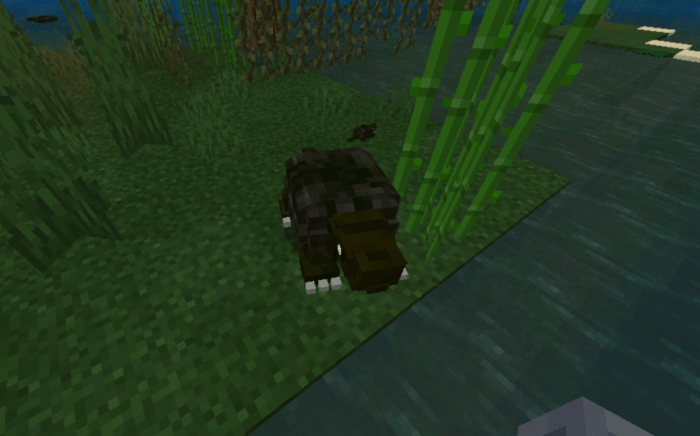 Orangutans !!! How beautiful they are … And so colorful!
You can have your own playful monkey! Just always keep his trust for you
Here are two examples of antelopes!
Bongos and Oryxes are beautiful savanna animals, and also found in the African jungle if you choose to install yCreaturesPlus!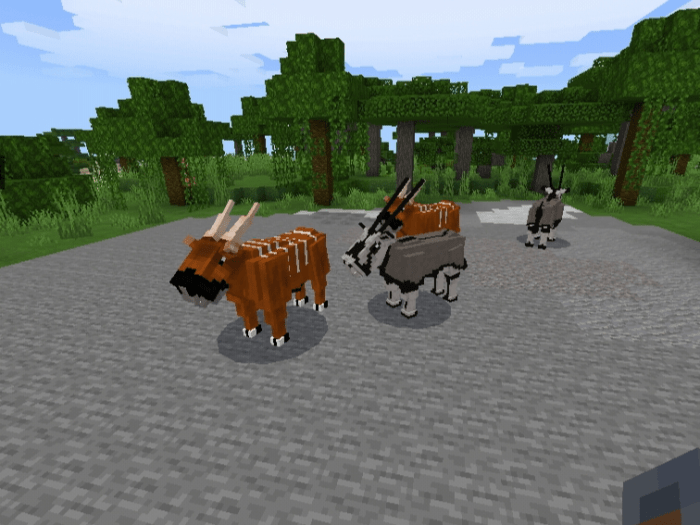 Wow!! Bisons, these huge oxen are found by Taiga Nevada and Tundra!
Sometimes they are not as friendly as they seem, always be careful !!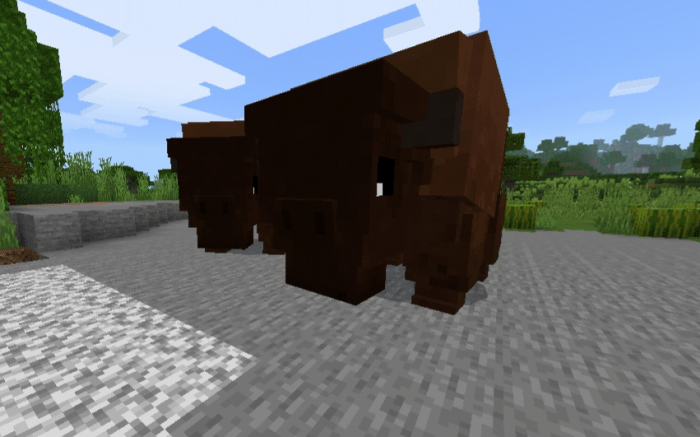 Chameleons are so cute !! You can find them everywhere, and they can also change color!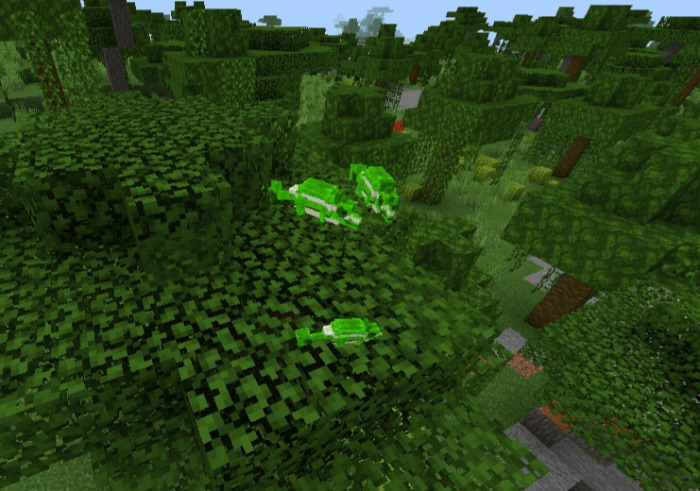 Camels … Capybaras, are very different, even in such size and behavior!
Capybaras can be found by the rivers of your world.
Camels roam together in the desert with their great herd!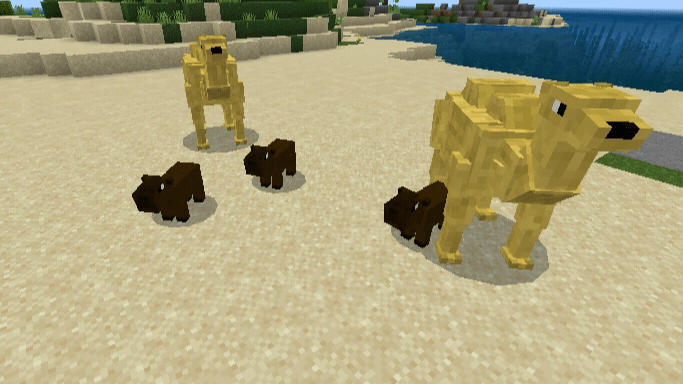 Deer !! The couple always walk together through the great forests and woods, you can find them with their little puppies too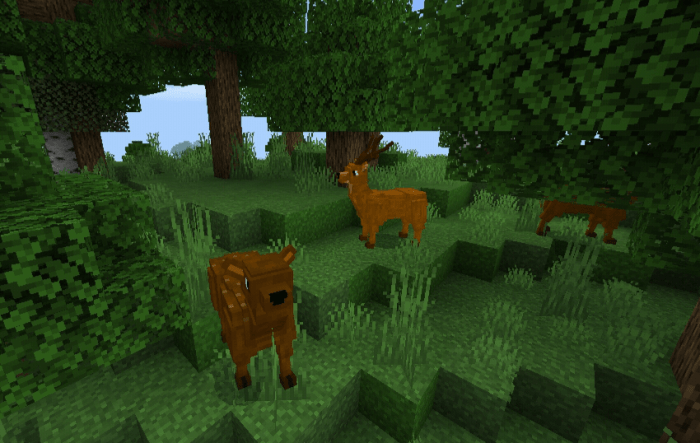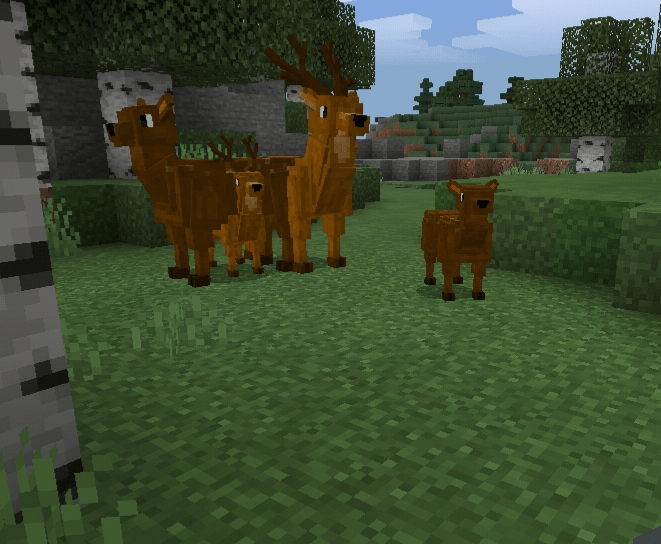 Emu, This great bird is everywhere, you can find them across the plains ….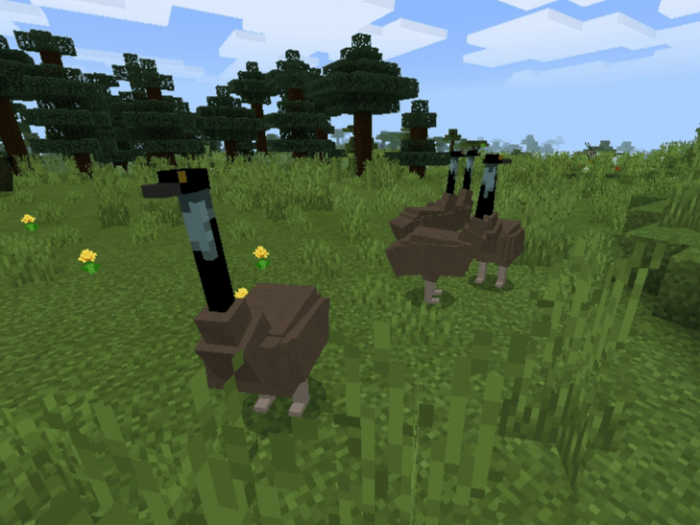 Koalas !! They are beautiful creatures found in the eucalyptus forests! You can offer them bamboos and have them as a domesticated animal!
There is also a variant of Albino Koala!!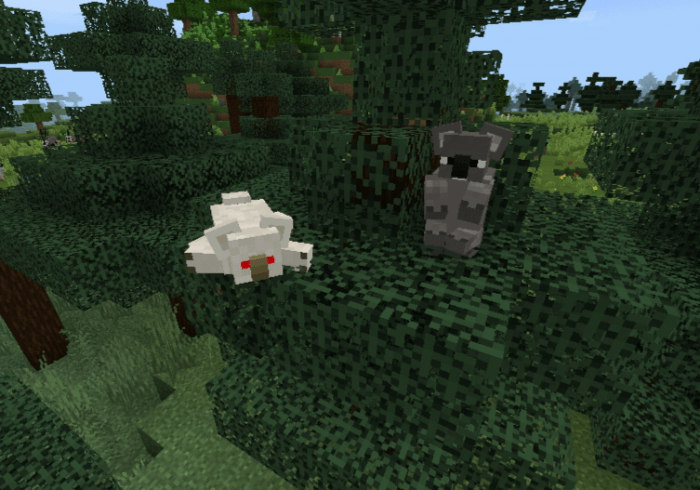 Dik-Dik, maybe you didn't know these animals, but they are small mammals found in the forests, they are playful, and fast, approach carefully !!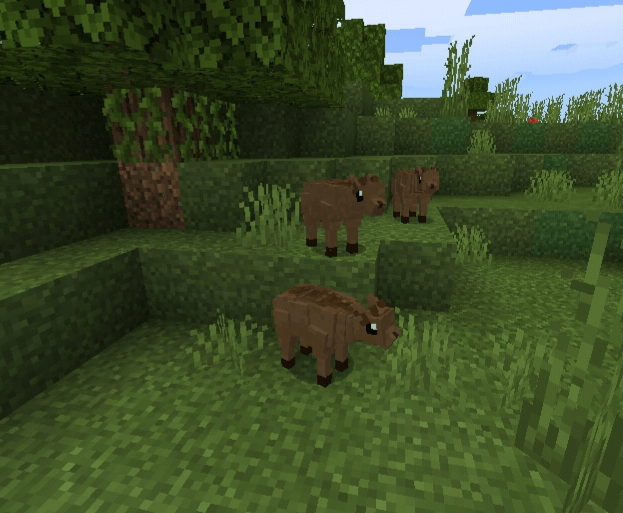 Tigers !! Feral feline inhabitants of Taiga! Be careful when approaching, and if they are fast you can get them tamed by offering a steak in exchange for protection!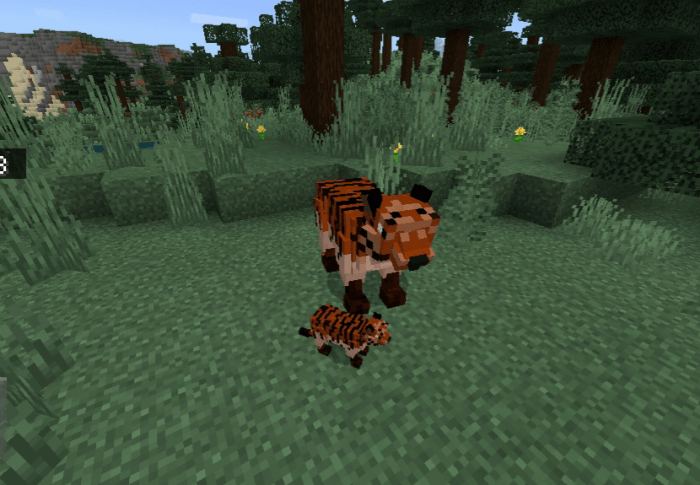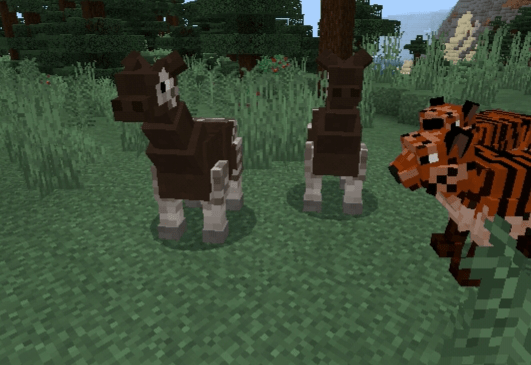 Penguins! This is just one of the other species in the addon, they have a very varied behavior.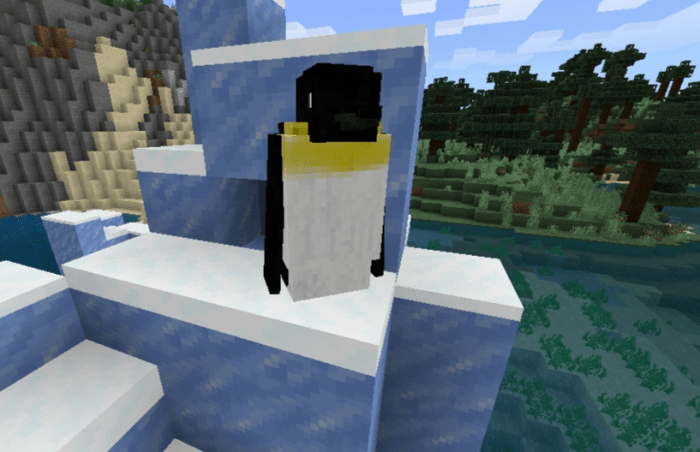 Check out some more images of other animals present in the addon, you will be impressed with the variety!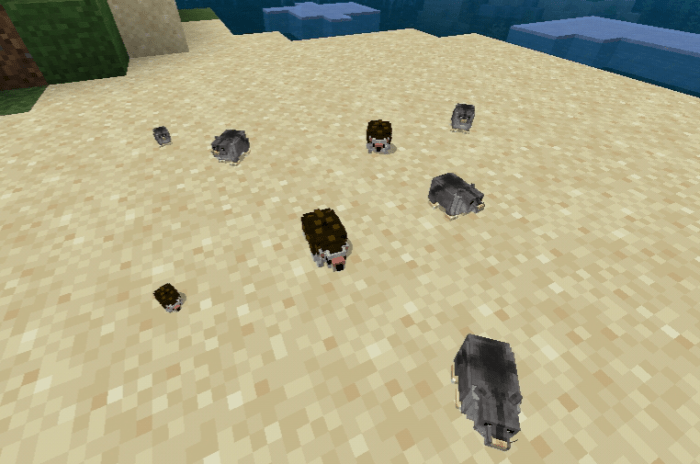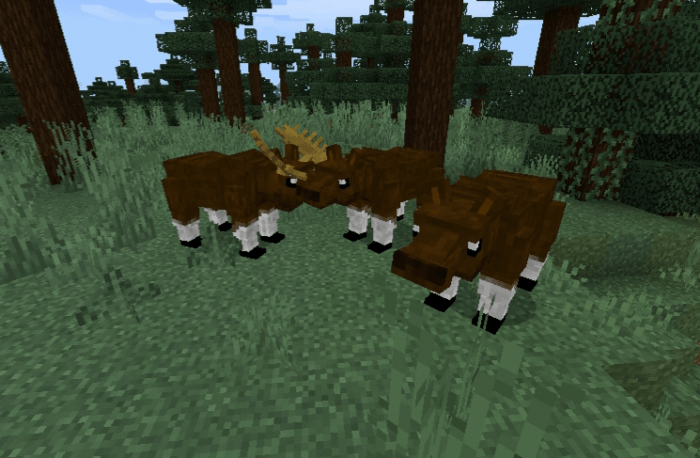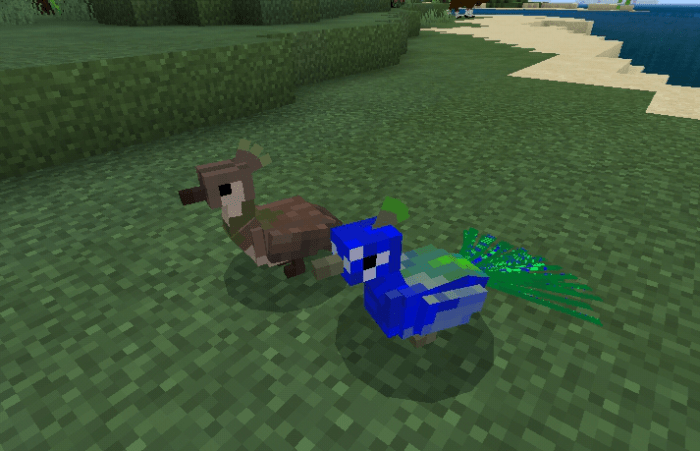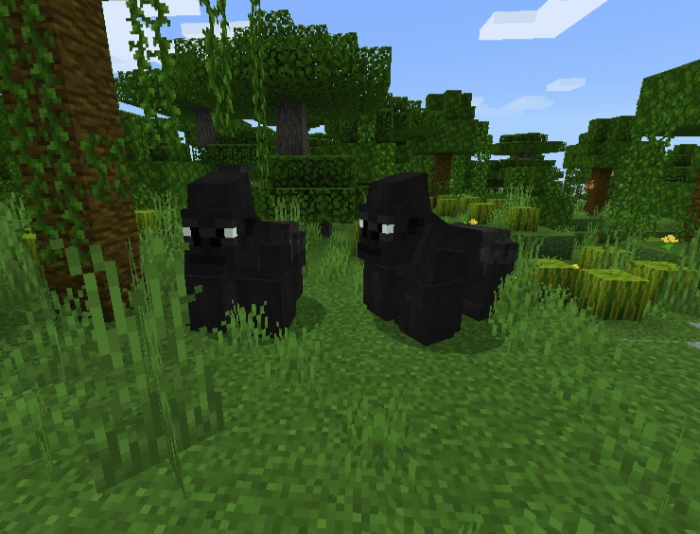 How many animals in the same photo! Giraffes, Zebras, Wildebeest and Jumping Gazelles !!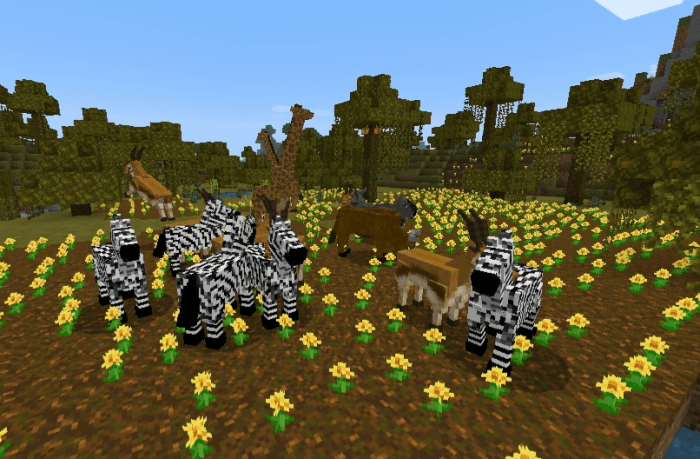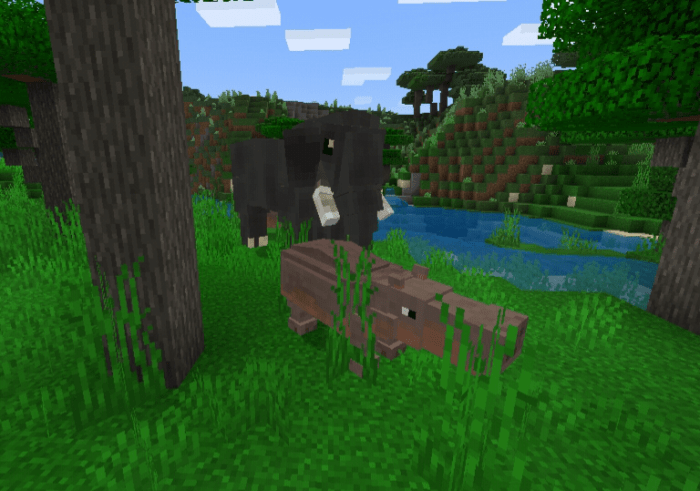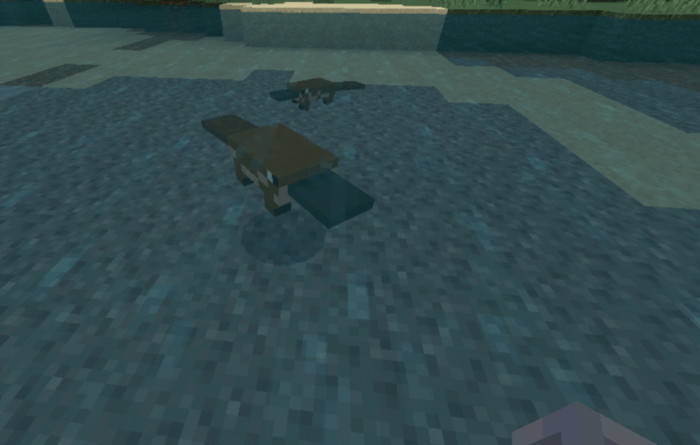 The lion king, and the lioness!
Great savannah animals!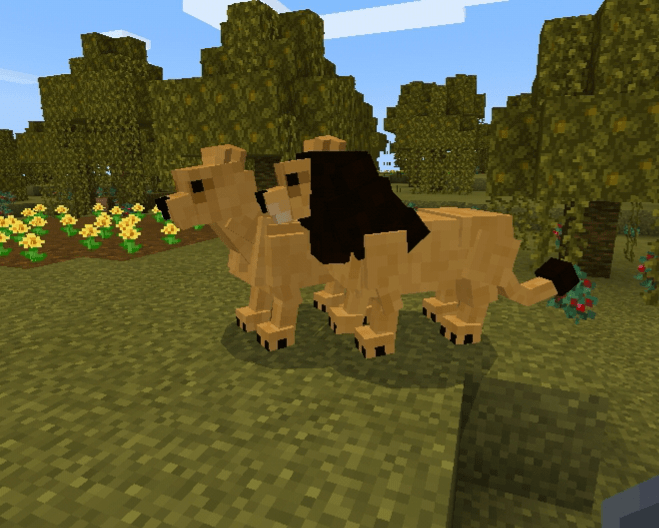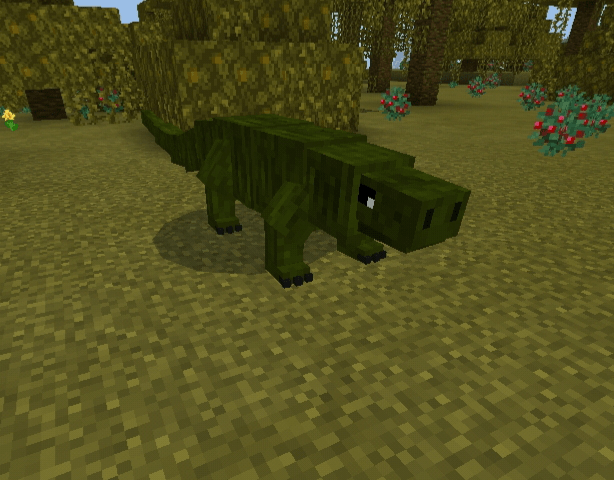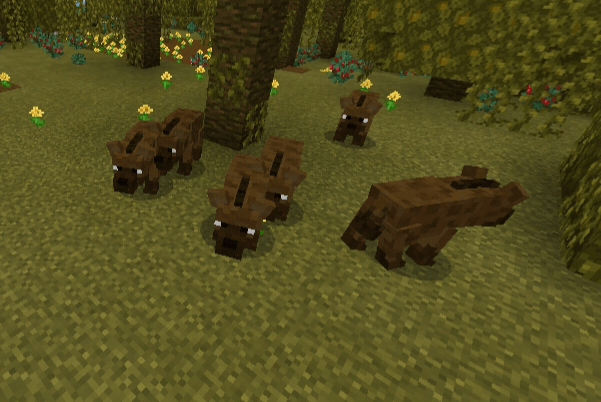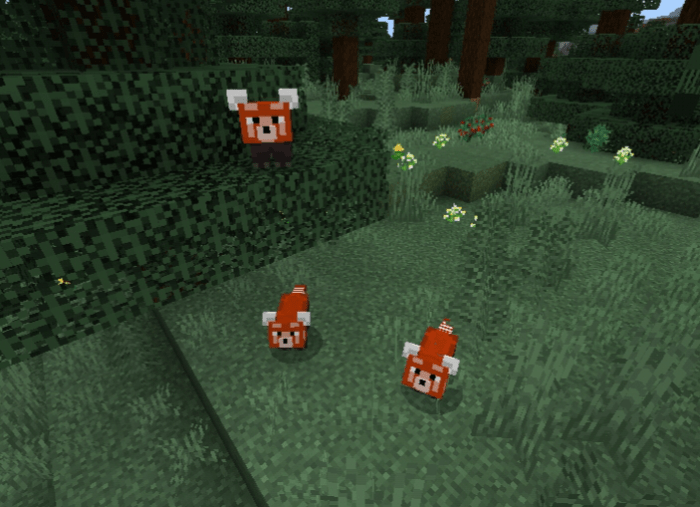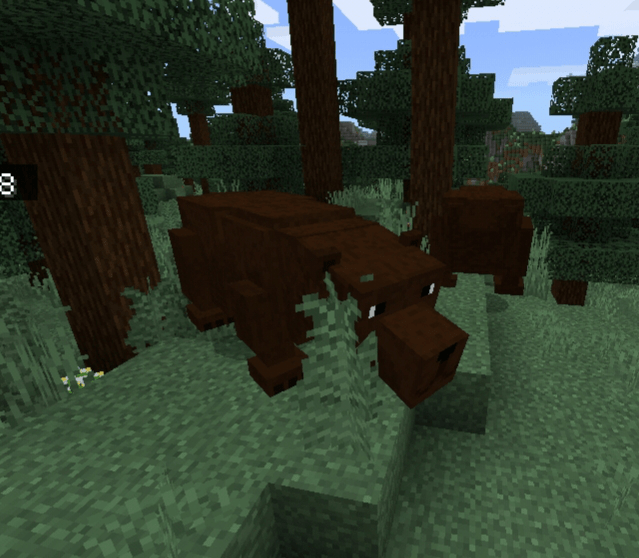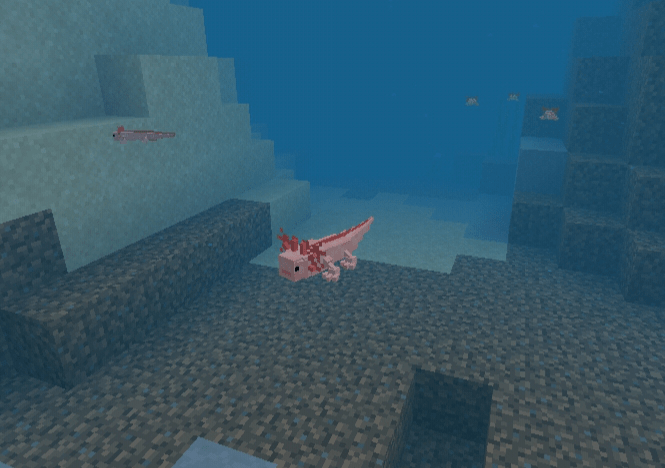 Let's check now some of the whale species present in the addon !!
Big, strong, and tame!
You can also sail the oceans, riding a whale!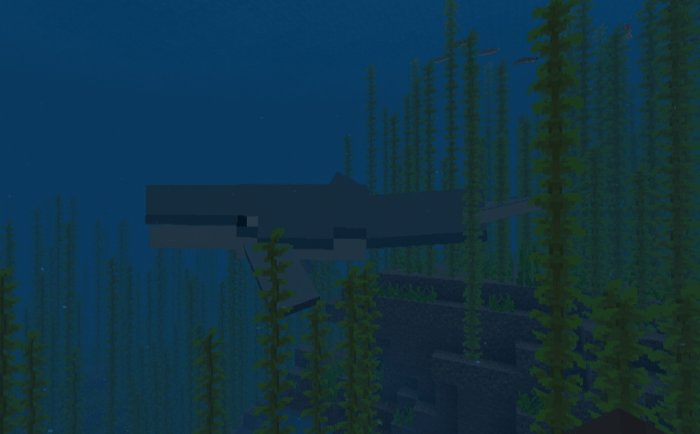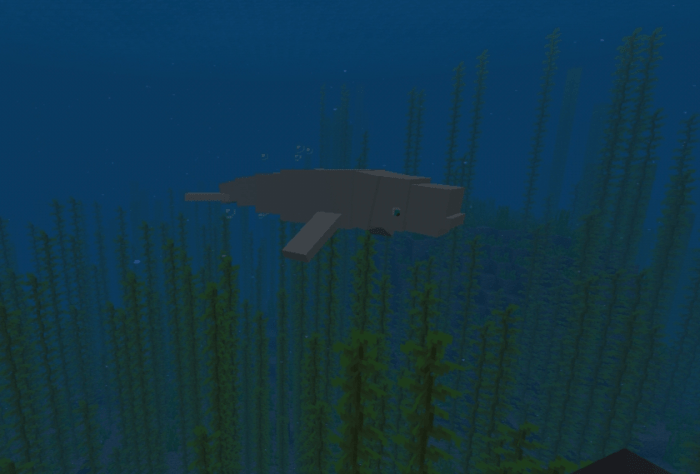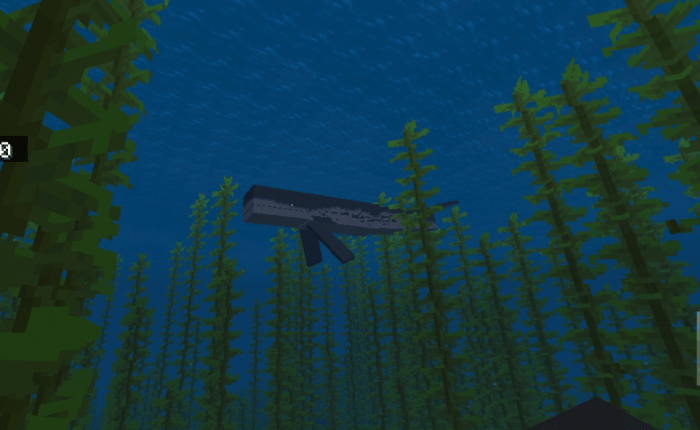 Small animals such as meerkats, flippers, otters and playful monkeys can be seen in their respective biomes!
Create a jungle village to attract monkeys !!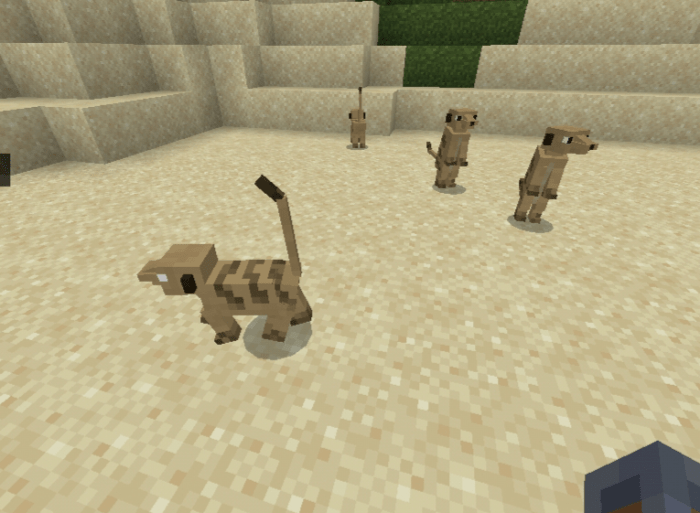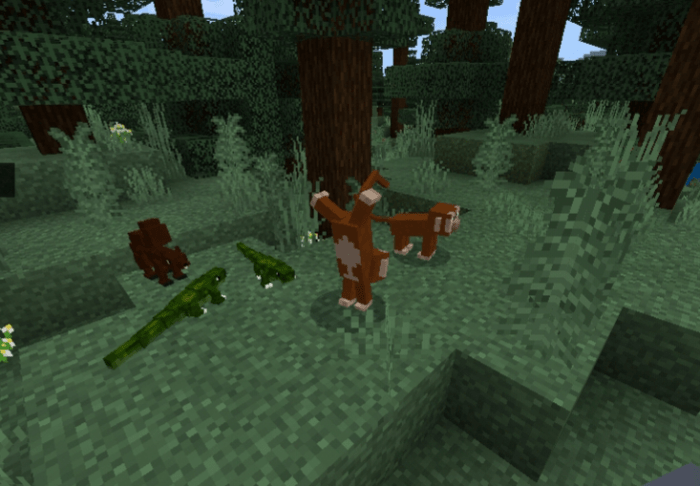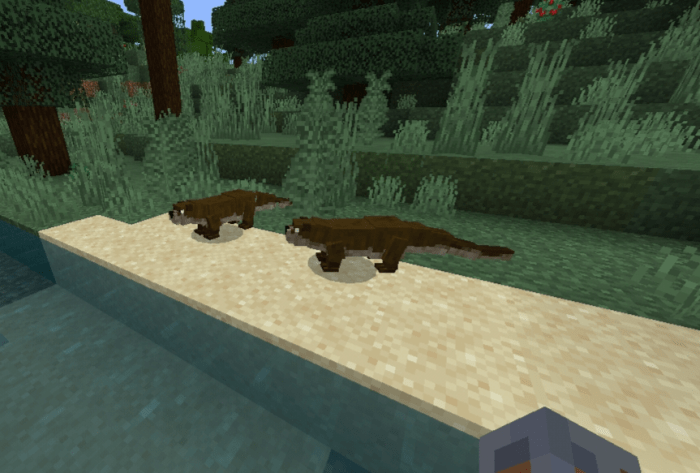 Rhino, an animal found in savanna biomes, spends most of its time grazing, and you can tame them using wheat!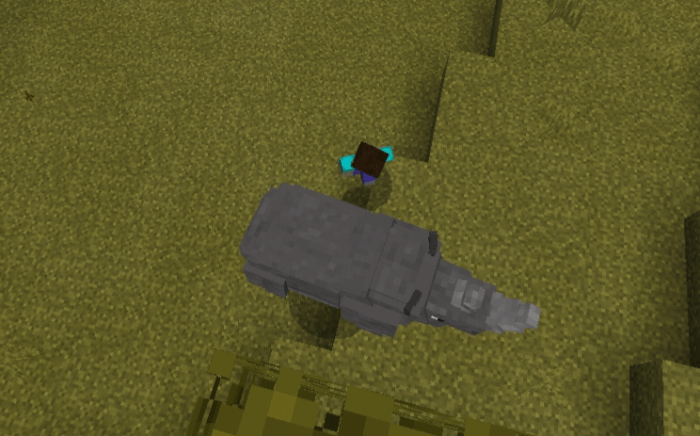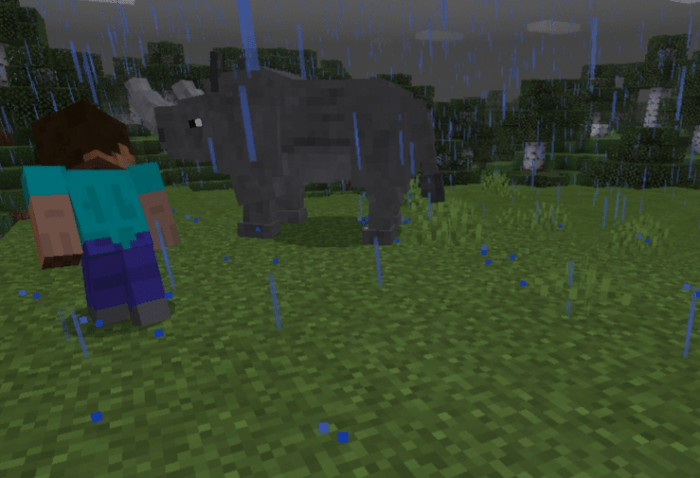 Some other animals such as snakes, kangaroos and lemurs are also present !!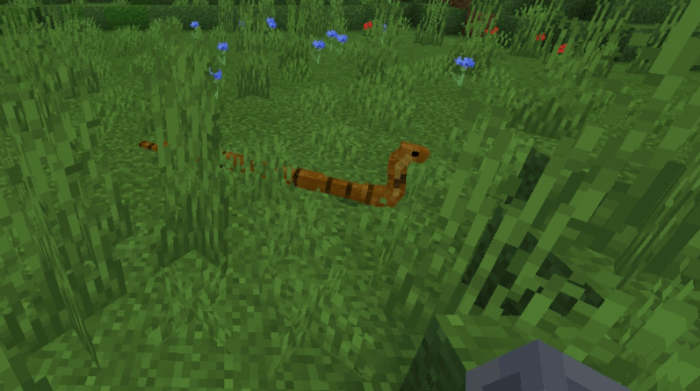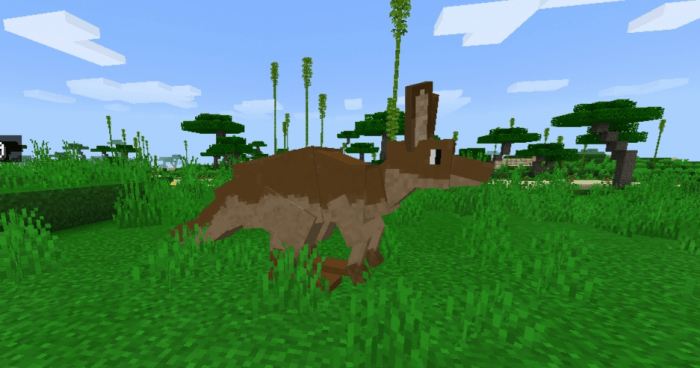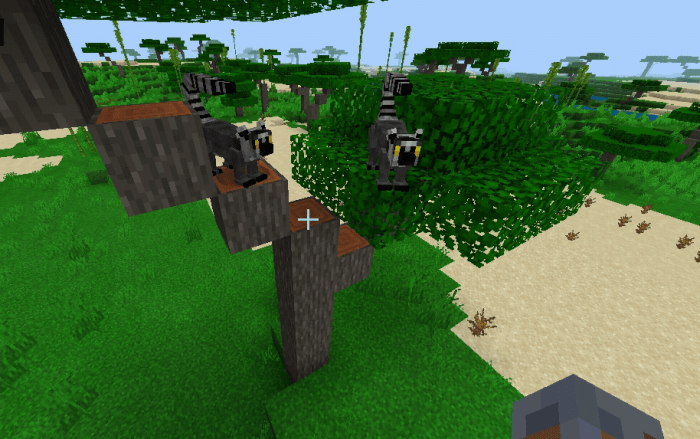 These are some of yCreatures animals!
By downloading the add-on you will see much more, notice the amazing animations, behaviors and textures!
yCreaturesPlus (1.13 BETAS)!
yCreaturesPlus, only works correctly on Betas 1.13 !!
Do not use yCreaturesPlus along with other textures, shaders or another biome addon, it is unique!
When installing yCreaturesPlus, you should start it from the game's home screen at options> global resources!
yCreaturesPlus is a heavy version of yCreatures, has the same animals.
But the differences lie in the generation of biomes, which with it are much more beautiful and full of life, like the one shown below, where it has more cactus and new shrubs!
yCreaturesPlus also brings to your game six new biomes, easily sulfonated around the world, and in them, there is the emergence of addon animals such as kangaroos in Australian savannas: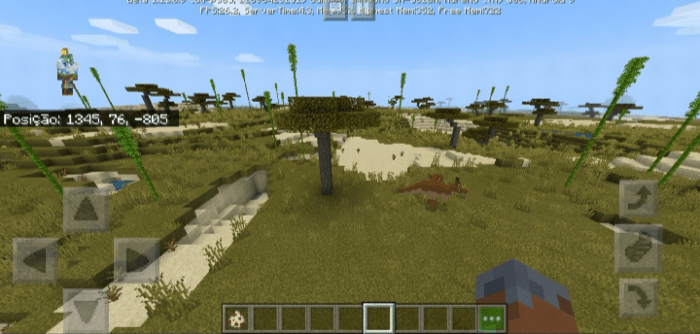 There are also other biomes, like these: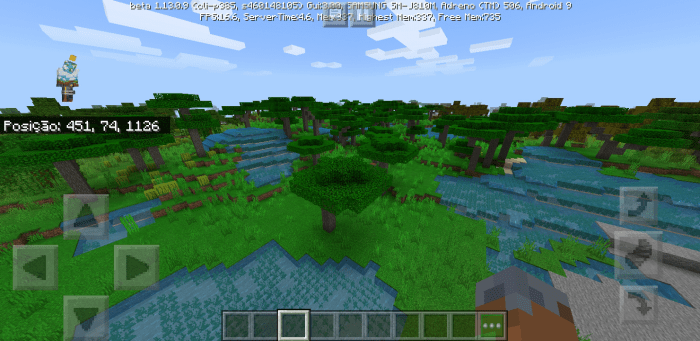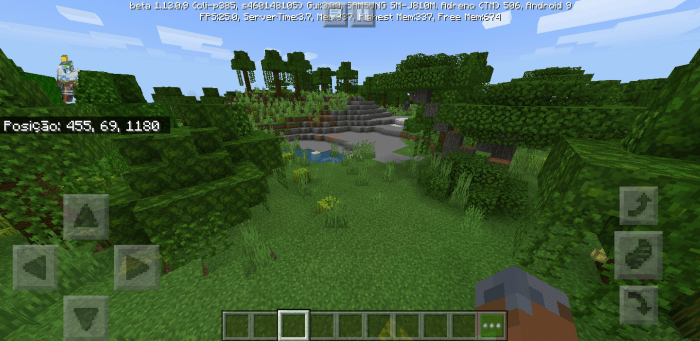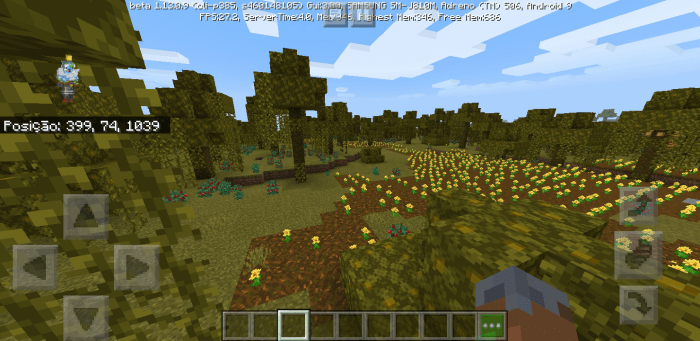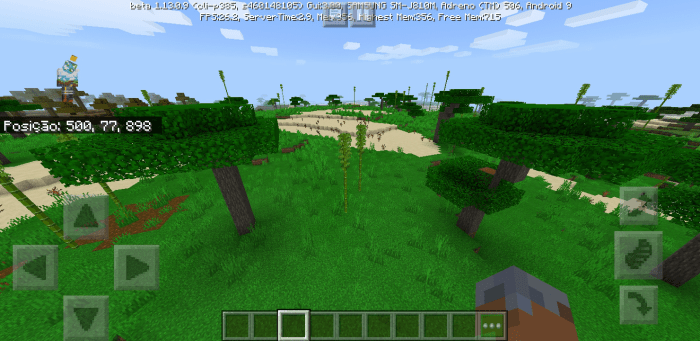 yCreatures Plus also brings new textures to some blocks, such as grass!
ANIMALS!
Bee
Jellyfish
Moose
Alpaca
Gazelle
Tapir
Bongo
Manta ray
Ostrich
Axolot
Whale
Beluga
Bison
Goat
Oryx
Pink dolphin
Goat
Calango
Chameleon
Camel
Canary
Kangaroo
capybara
Crab
Beaver
Cassowary
Deer
Chinchilla
Swan
Koala
Snake
Owl
Crocodile
Gavial Crocodile
Dik-dik
Elephant
Emu
Squirrel
Feneco
Flamingo
Seal
Ant
Skunk
Giraffe
Gnu
Gorilla
Raccoon
Hamster
Hyena
Hipoppotamus
Penguin
Jabuti
Alligator
Boar
Kiwi
Komodo dragon
lion
lioness
lemur
lynx
otter
monkey
mandrill
Giant whale
Walrus
Narwhal
Okapi
Jaguar
Platypus
Urchin
Red panda
Panther
duck
Peacock
Peahen
Beach penguin
Sloth
Mouse
Rhino
frog
Meerkat
Anteater
Alligator Turtle
Armadillo
Tiger
White Tiger
Mole
Whale shark
Shark
Toucan
Bear
Vulture
Zebra
Zookeeper
(Also some texture variants, female or male, which complete 100 animals in all)
More creatures will be added soon !! News are coming!
- Many bug fixes!
- Some animal textures have been updated.
- Improved some flying animal behaviors.
- Panorama and texture are now only available on yCreaturesPlus.
- Many bugs fixed.
- News and improvements for yCreaturesPlus (1.13 betas).
- Spawn of corrected yCreatures animals.
- Bug of animations of some aquatic animals have been fixed.
- Added simple drops to animals.
- Added sound to most animals, the rest turns soon.
- Nametag can now be used on most animals.
- Almost all animals are already leachable.
- Mouse added.
- Made some improvements in some animations.
- Camels, ostriches and rhinos can be used as a mount.
- Zebra doesn't die alone by being in a lowland biome.
- Added improvements to the zoo Zookeeper!
Downloads
Supported Minecraft versions
1.12
1.13 (beta)