Dont like the green look diamonds have? Well give this texture pack a try. It transforms every bit of green diamond in the game into a wonderful blue color.  From the villagers badge to the items and armor. Available in 32x and 16x
Hey everyone!
Its Tom (trying his best to copy josh hehe)
Blue Diamonds
Fixing diamonds for good
Tool Textures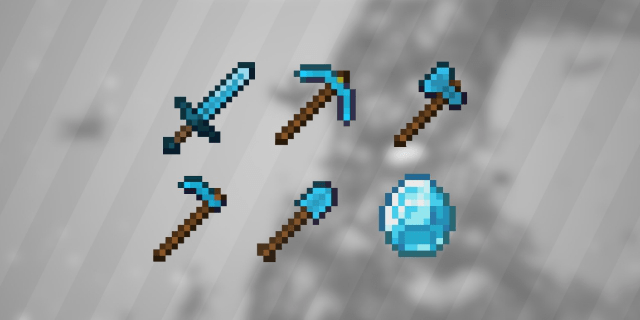 Armour And Elytra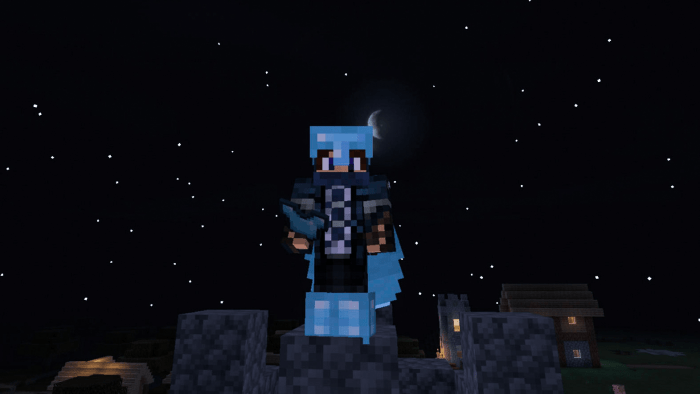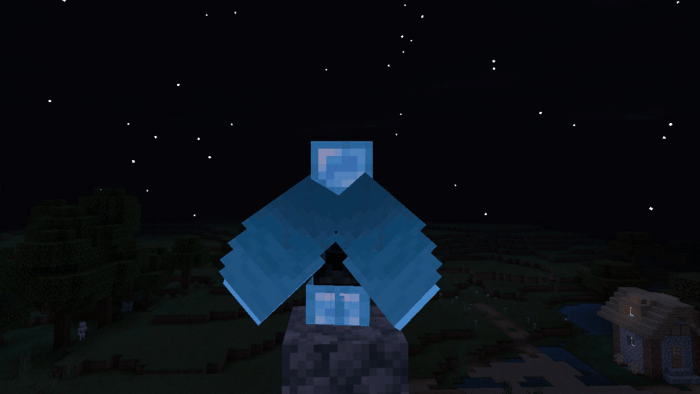 Textures
Diamond armour
Diamond amour items
Diamond
Diamond sword
Diamond axe
Diamond pickaxe
Diamond shovel
Diamond hoe
Diamond villager badge
Diamond horse amour
Diamond elytra
Before and after: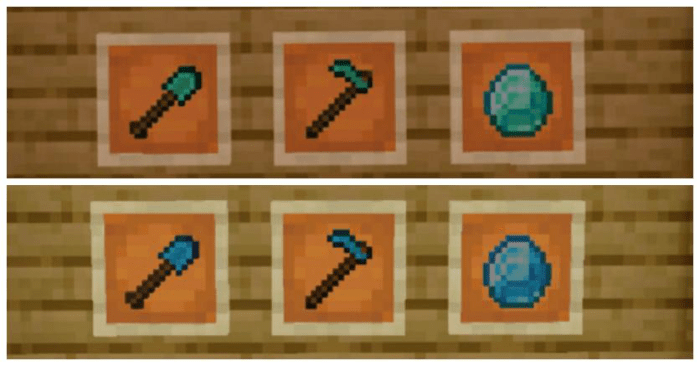 Shaders on in this picture so it looks a bit weird
Diamond blocks and the ores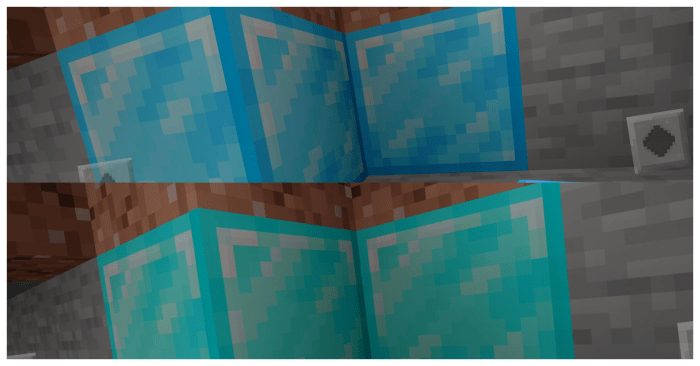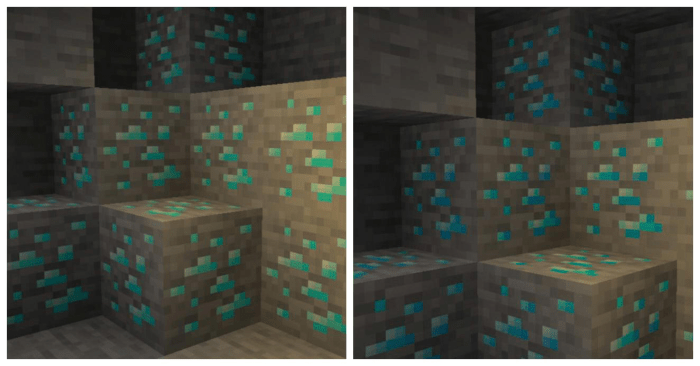 32x Version


Hope you guys like this one
~Tom
I'm one of the members of team SenderDragon (Josh's team) . we make texture and play survival so I make tweaks for the server and I will upload some of the nice ones that I've made here!
32X AND 16X VERSIONS AVAILABLE
PLEASE DO NOT RE-UPLOAD OR REDISTRIBUTE WITHOUT PERMISSION
@Twan54697495
Downloads
Supported Minecraft versions
1.13
1.14
1.15 (beta)
1.16
Resolution
16x
32x