Hi i'm a big fans of villagers in minecraft because they're fun and can be trolled, now i make an addon about villager again, that is "Chibicator's Buddy: Caveman", Chibicator's Buddy is my own addon series that contains addon about villagers or related to villagers, here the description:
Are you wondering who the ancestors of the villagers are? Of course the answer is cavemen, do you want to see them alive? even want to play with cavemen in minecraft? well, this addon brings you a caveman
Cavemen can help you defeat monsters and can be tamed as friends, yes friends, if you are lonely in minecraft you can tame cavemen as partners or bodyguards, but they are very isolated from the modern world it mean cavemen will avoid players, so it will be a little difficult to tamed them, cavemen could be tamed using all raw animal flesh, they could also hunt cows, sheep, chickens etc.
okay here the biograph:
Caveman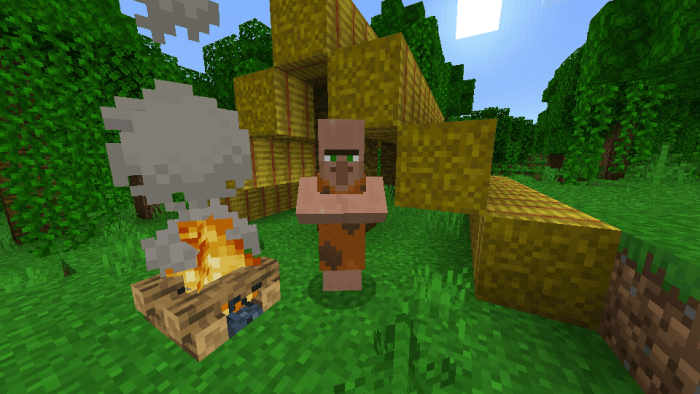 Caveman is the ancestors of the modern villagers in my opinion
Name: Caveman
Health: 40 heart bar
Spawn: Jungle Biome (Rareness 49.2%)
Attack: Animals, Fishes, Illager, Monster
Damage: 8 Damage (-4 heart bar)
Avoid Mob: Player, Illager, Monster
Taming Item: All Raw Animals and Fishes
Follow Owner/Tamer: Yes
Aztecs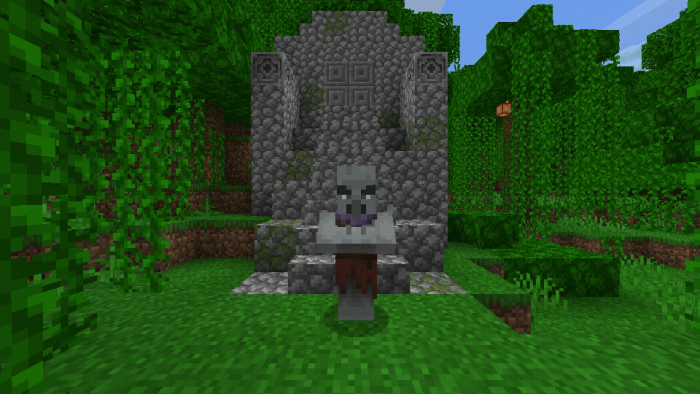 Different with caveman, Aztecs is the ancestors of modern illager
Name: Aztecs
Health: 44 Heart Bar
Spawn: Jungle Biome (Rareness 80%)
Attack: Player, Villager, Animals, Fishes
Damage: 8 Damage (-4 heart bar)
Special Attack: Evoker Magic (Spawning Evocation Fang And Vex)
Zombie Caveman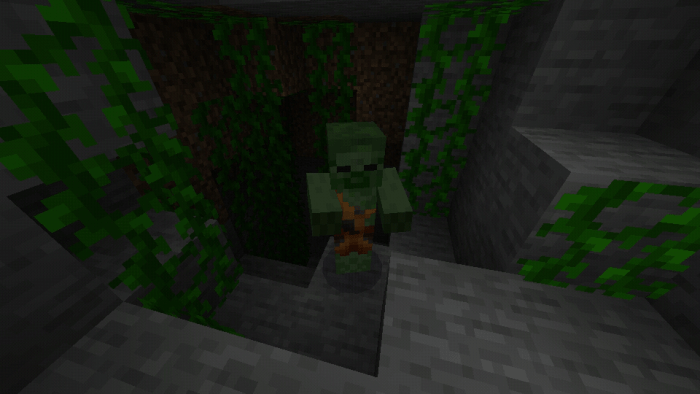 Zombie cavemen is the ancestors of zombie steve (modern)
Name: Zombie Caveman
Health: 20 Heart bar
Attack: Player, Villager
Damage: 5 Damage (-2.5 heart bar)
here the pictures:
A Group Of Caveman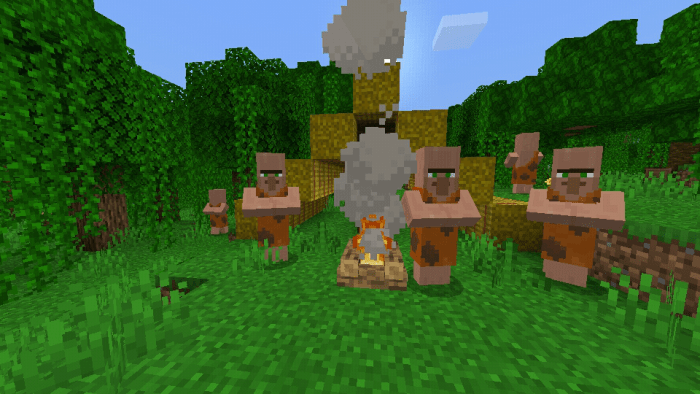 Tamed Caveman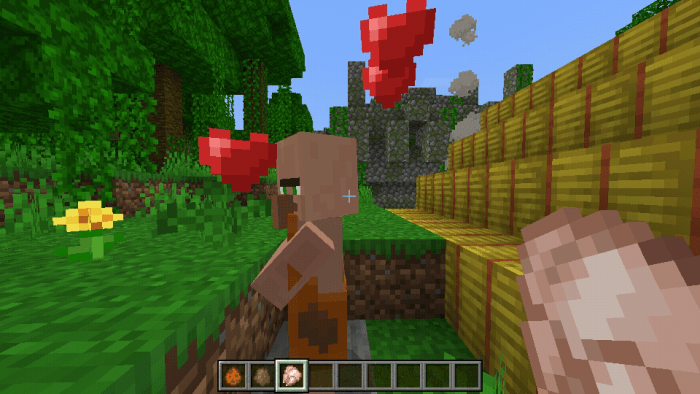 Cavemen On The Hunt (Hunting Sheep)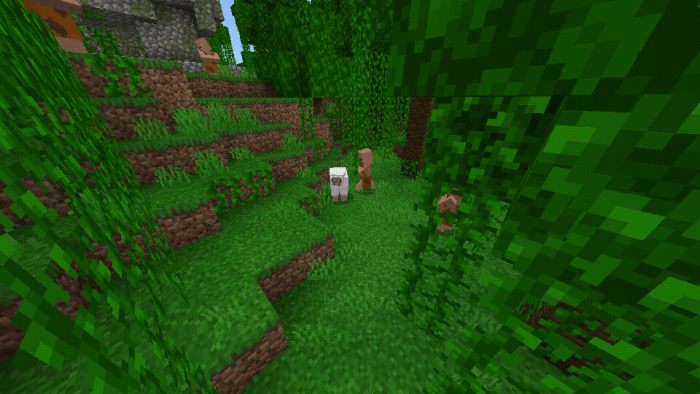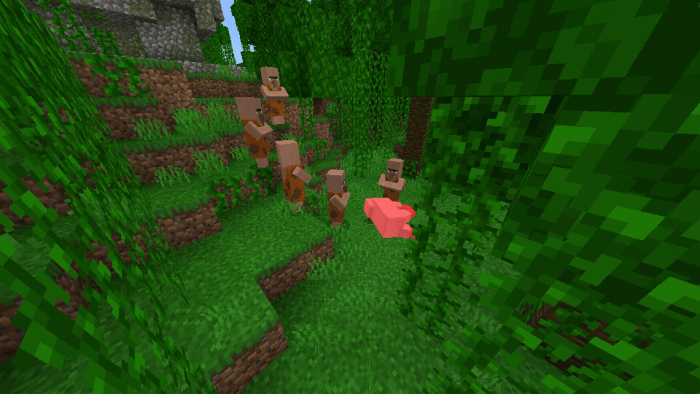 Modern Villager Meet Primitive Caveman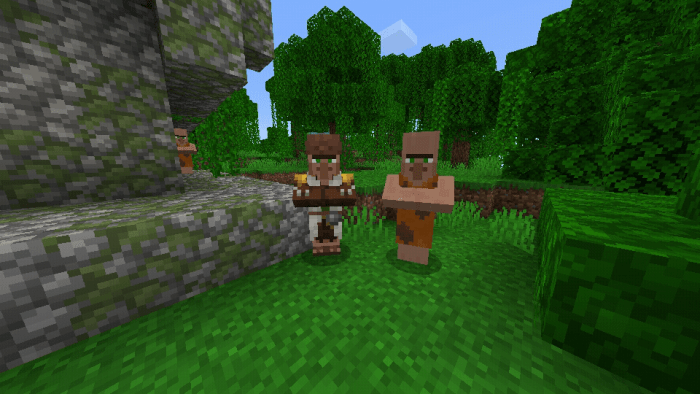 Lil Caveman With His Parents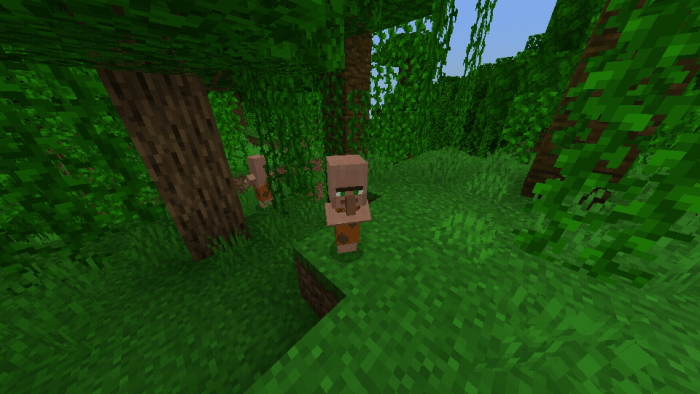 Sleeping Caveman (not really sleep, he just saw a zombie in underground)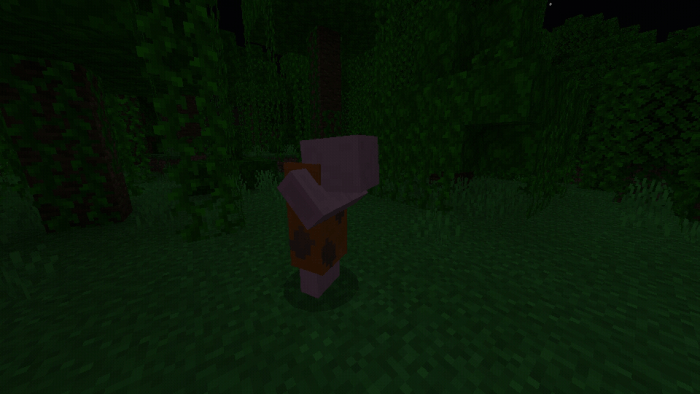 Tribal Wars (Caveman VS Aztecs)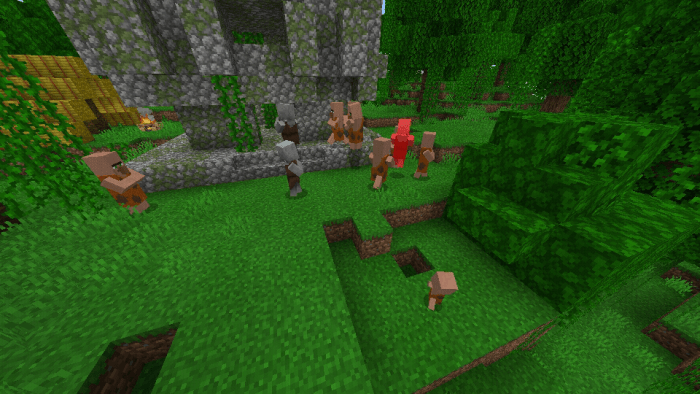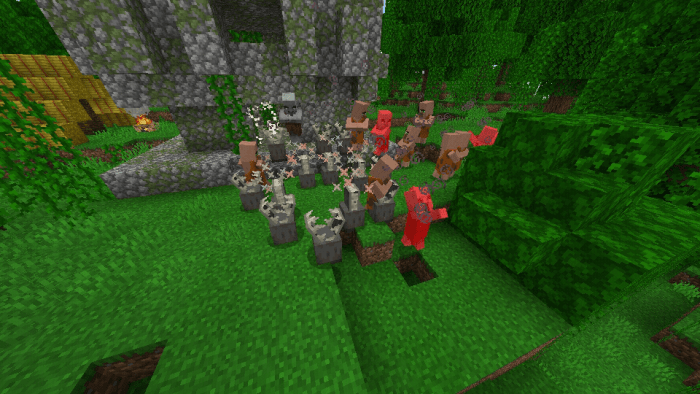 Caveman against Tyrannosaurus-Rex (proof that caveman from this addon can attack mob from other addon)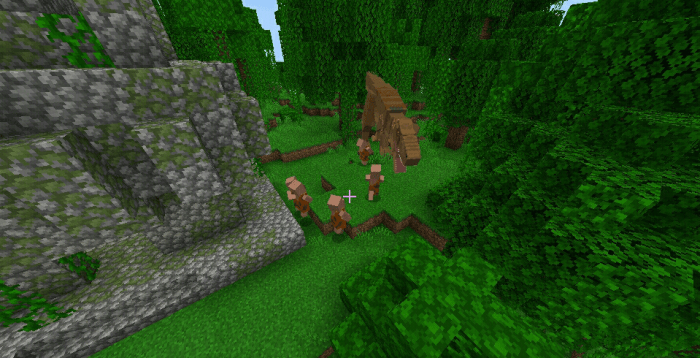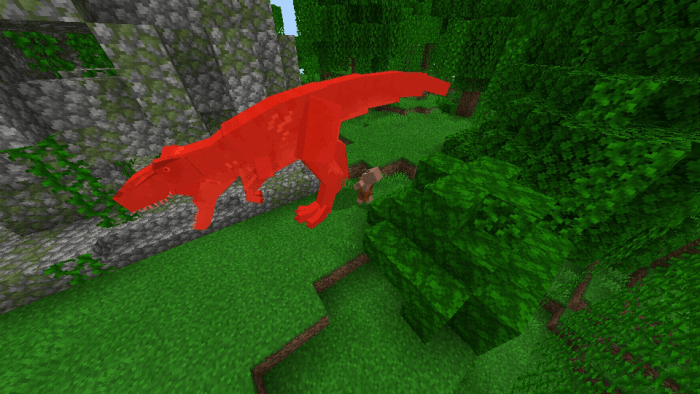 this addon only published on mcpedl.com
Requires Experimental Gameplay
Special Thanks For Creator Of Caveman Villager Mob Skin On Planetminecraft for let me used his awesome villager skin
Credit For T-Rex (i forgot the creator sorry) from Fallen Kingdom Project Addon
Trailer:


You are not allowed to claiming this addon as yours or reuploading to other website and app
PS: T-Rex in pictures is doesn't exist on this addon, stop being silly in comment and saying "where is the T-Rex?", it just used for proof that this addon recommended and compatible with dinosaurs addon
Select version for changelog:

Changelog
Added more pictures
Added Aztecs And Zombie Caveman
Added Addon Trailer
Removed Easter Egg (if you want easter egg you must download old version, that is if spider hit caveman, caveman will transform into cave spider)
Installation
Download file from .mcaddon below
Click the file and pick "Open With Minecraft" and it will automatic import
if you having problem about importing .mcaddon try to change file .mcaddon to .zip then extract it
for more installation information click the green button below that said your device