It's nearly Christmas, and it's time to add just a little bit of festive spirit to your world... this add-on brings realistic looking Christmas presents to the game! The presents can be a useful supply of food and resources.
There are currently 4 variants of presents, but each contain the same things.

When opened, you are very likely to get a reward:
Up to 8 cookies
Up to 4 coal
Up to 1 cake
Up to 4 gold nuggets
Up to 2 bread
Presents can be found lying around snowy biomes.
They have only 1 health so are easy to open!
You can use them both for resource gathering and decoration!
Please subscribe to my YouTube channel for more addons...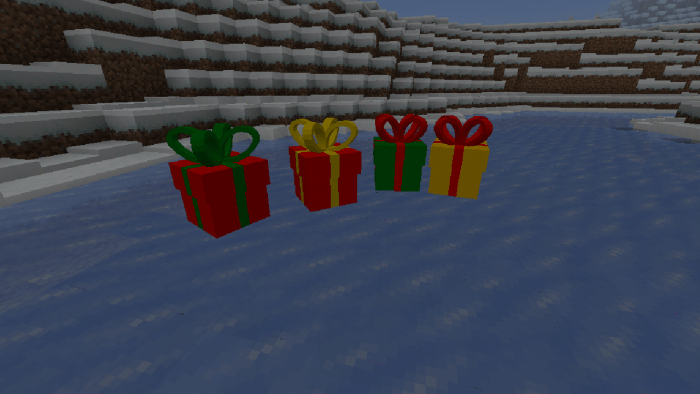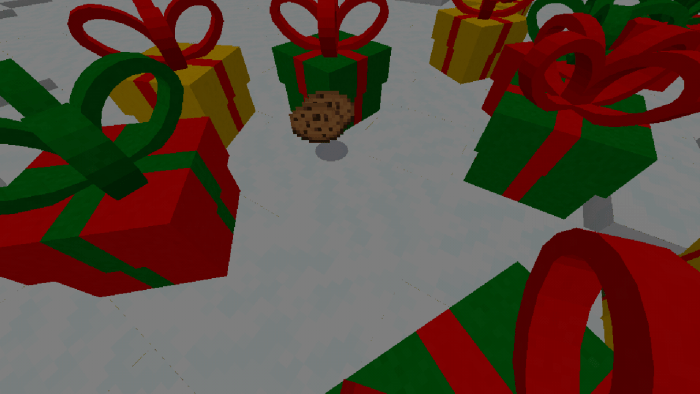 You MAY NOT redistribute this add-on in any way.
You MAY share images and videos of the add on... but please consider giving credit.
Select version for changelog:

Changelog
Updated to the latest version of the game.
(1.14) +
Installation
Download the two MCPACK files provided
Put them onto device via USB if they aren't already downloaded on the device
Make sure Minecraft Bedrock Edition is installed and updated to at least 1.8
Go into the device's files
Open the two MCPACK files
They will auto-import into the game
Go on the resource/behavior pack settings in-game
Activate the files as shown in the description