The curse Ender Dragon! It's just ender dragon but he's not look like normal ender dragon it has 3 heads and four wings
 And he can summon huge groups of lightning bolts!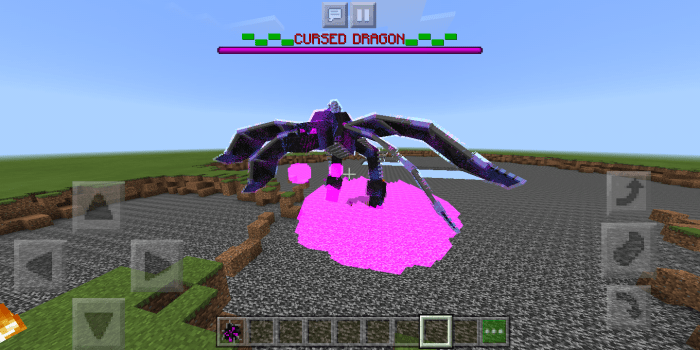 Curse dragon it has 15000 healts and 100 damge it size 3 the curse dragon is going to kill you you can fight it if you are strong enough this curse dragon is one of the strongest boss and it shoots pink fire balls!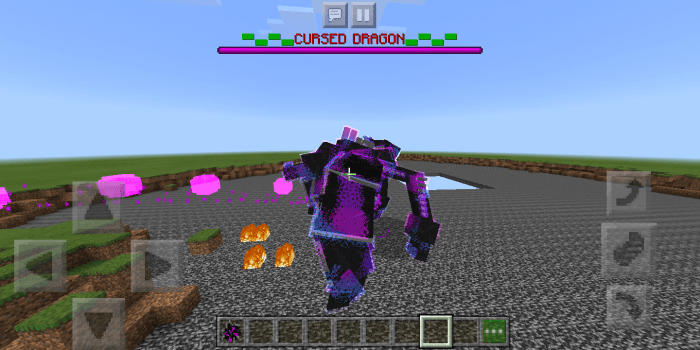 It has 3 dragon heads and this thing is strong so if you killed this thing you are strong enough!
CREDIT THE ORIGINAL CREATOR RHEXYT!
Fixed bugs
Don't forget to credit the original creator RhexYT
Installation
Apply both resources pack and behavior pack 
Unzip the file move the resources pack to com.mojang/resources_packs
Then the behavior packs move it to com.mojang/behavior_packs
Then open the game apply both resources and behavior packs 
Turn on Experimental gameplay 
Downloads
Supported Minecraft versions
1.16