This resource pack was created for the construction (or reconstruction of existing roads). It includes many tools for:
-Road construction (various options for road surface and markings, as well as ways to overlay them);
-Road signs (some can be pre-imposed sign with the direction) and traffic lights (sorry, do not work);
-Auxiliary blocks for roads and other structures (for example, bridges or lights);
-Road fences;
-Magistral_Pack_Road_Signs Creator Kit, allows you to create your own road signs.
But at the same time the resource pack keeps the classic world of Minecraft familiar to us.
If you have any questions, you can write here or join the Discord group: https://discord.gg/52wZV6Y
Download and make new roads (или автомагистрали).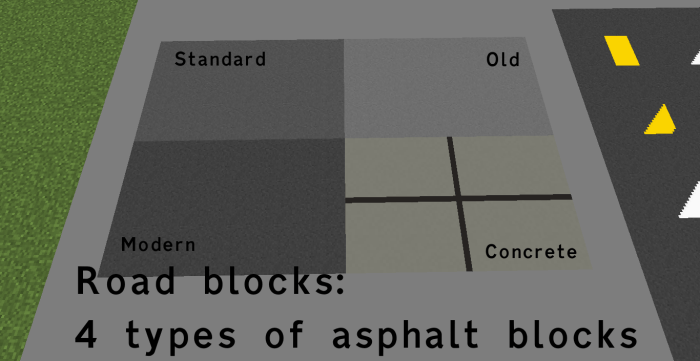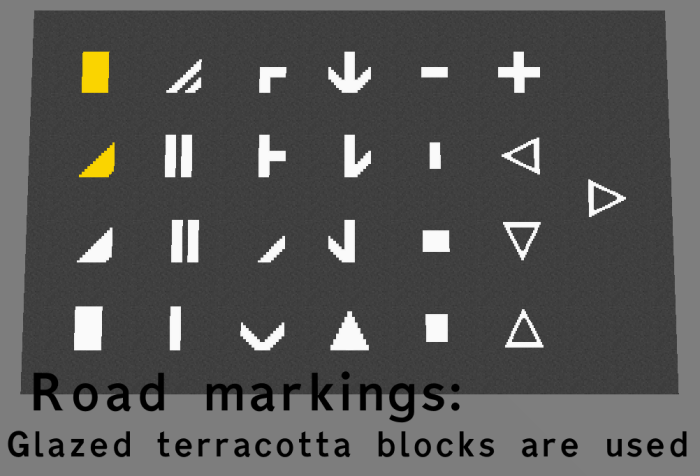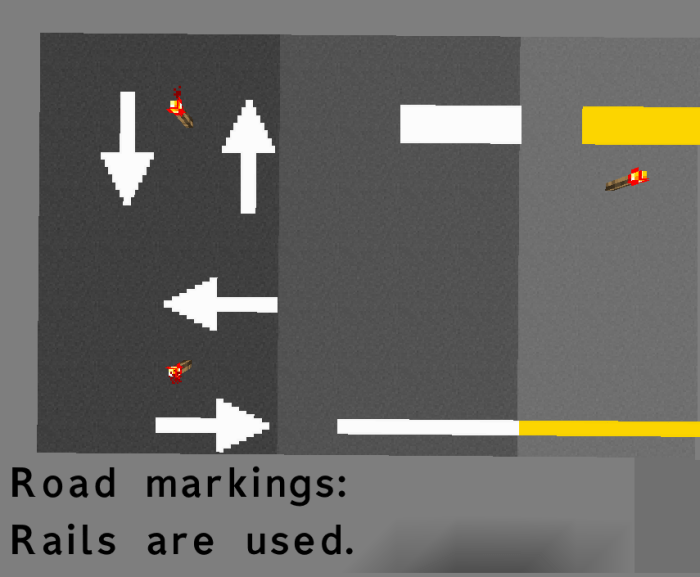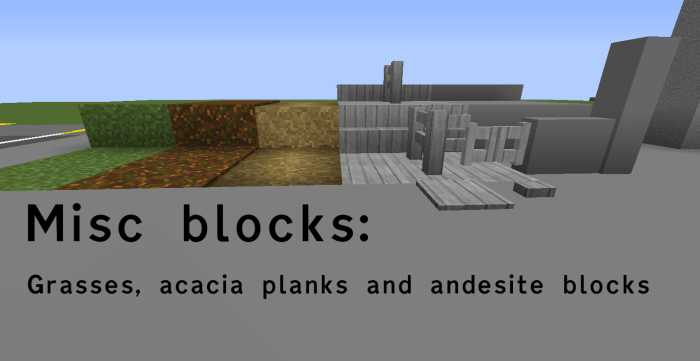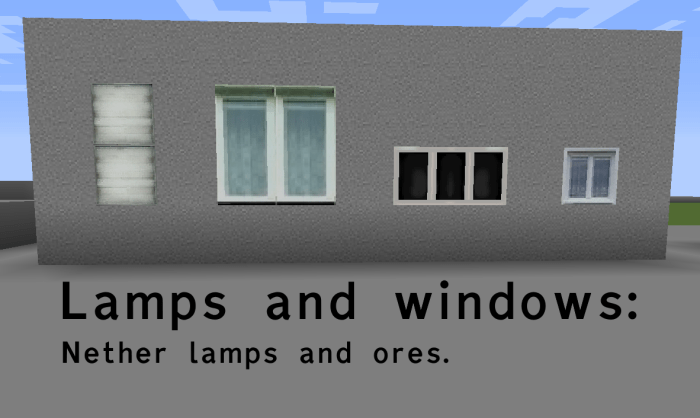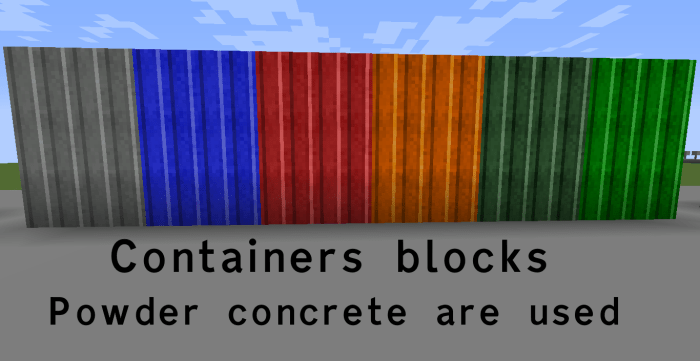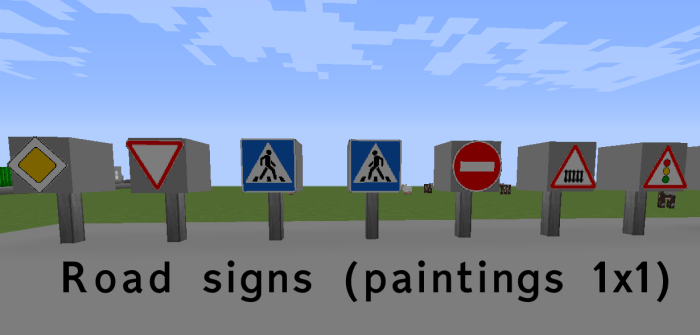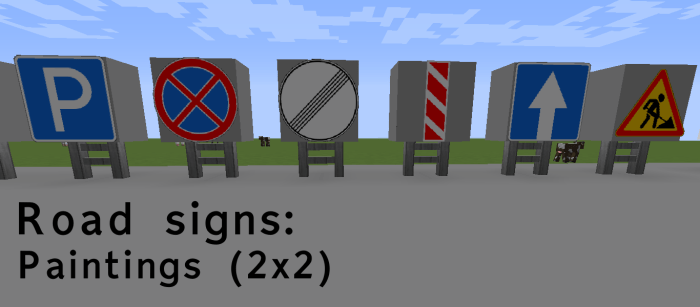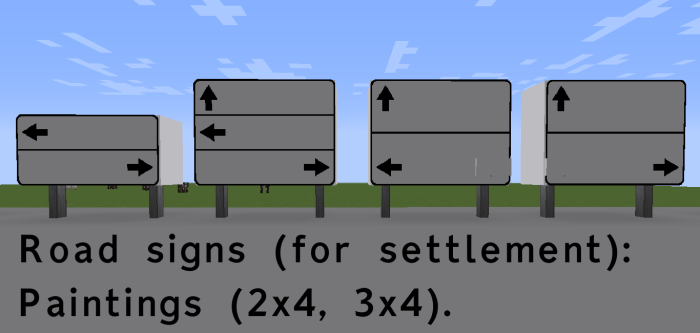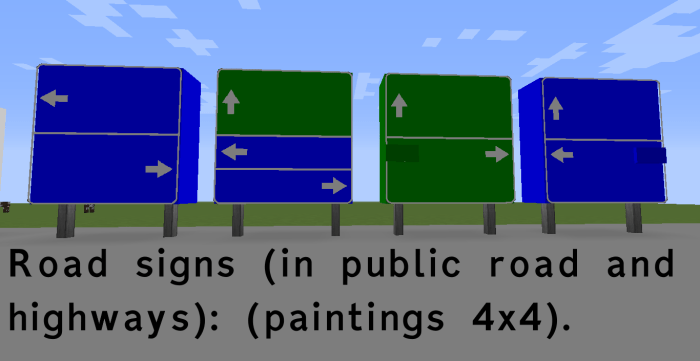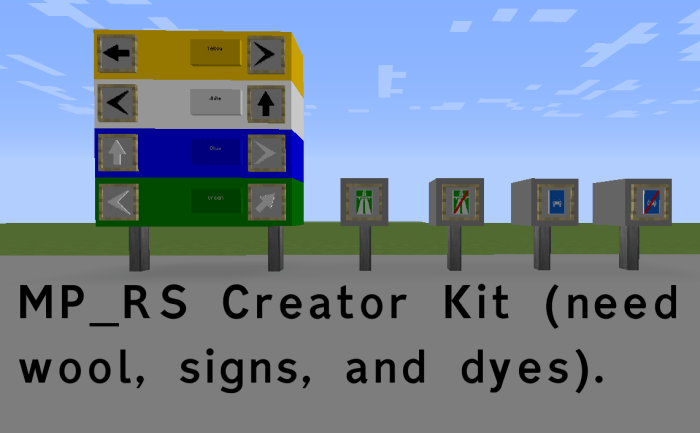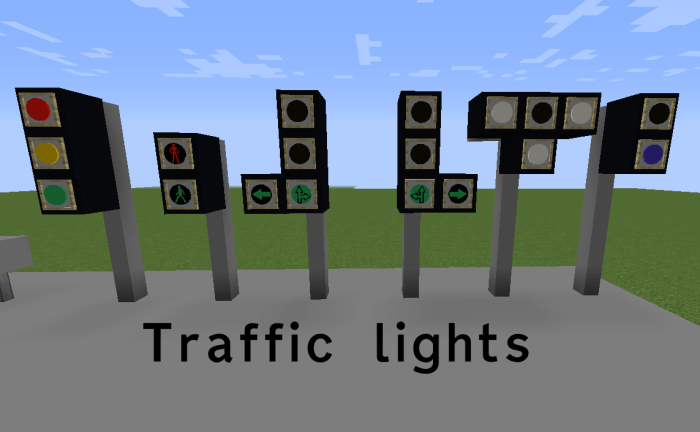 What new:
-improved road signs and other textures: 
-texture of mossy cobblestone changed to andesite.
What's new:
-new asphalt blocks.
Attention:
All of the DLC resource pack is now uploaded separately.
What's new:
- 2 DLC (for Germany and Italy,but soon, there will be for other countries, so order);
-new road marks ("Give Way");
-improved road marks "Arrow".
Please do not judge for what shoved a lot of screenshots, so not all showed.))
-added new link (mediafire);
-updated link for partner texture pack.
What are new:
-new paint;
-2 type arrow for road signs;
-not big gift.
Installation
Installation:
Download the file immediately, if something goes wrong, use the link from mediafire. 
If you have ideas for the development of RP, please report
In the resource_packs folder, leave ONLY one of the selected resource packs in this series. For unknown reasons, they "merge", not allowing you to select the resource you need.
Downloads
Supported Minecraft versions
1.12
1.13
1.14
Resolution
32x
64x