This my first ever addon and I really hope you enjoy it! Please Rate it if you feel I have done a good job. It took me a very long time to figure it all out.
The Sword is very powerful and it gives you the speed effect too. It does not replace any of the old swords and is not in the creative menu. It can be obtained via commands, crafting(see below for recipe) or if your lucky you can find it in a pillager outpost chest!
There are now rubies in the game and they replace emeralds because obviously they are better. There are Blocks of Ruby, Ruby Ore and the pure Ruby!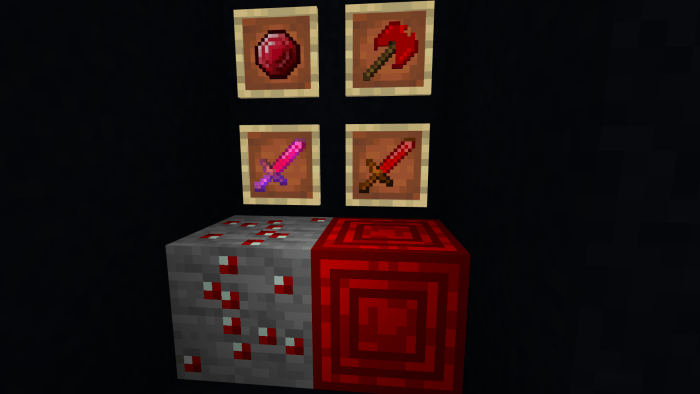 These are the four new items!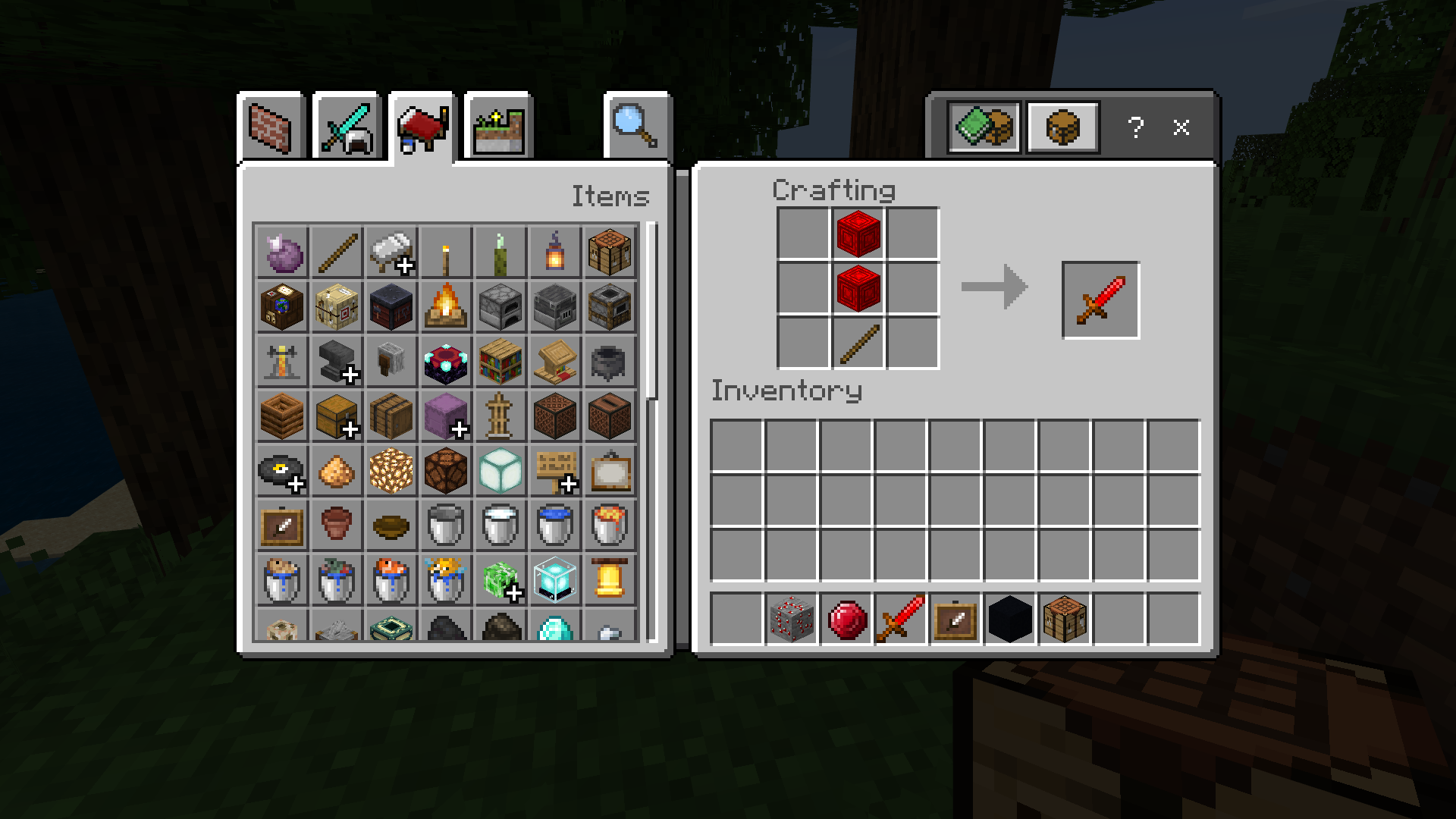 You have to use ruby blocks because it's such a powerful weapon.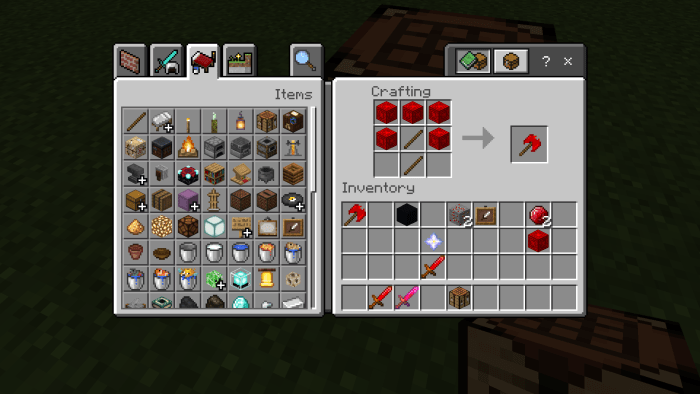 The Ruby Battleaxe is a fine weapon. Very fun to use I assure you.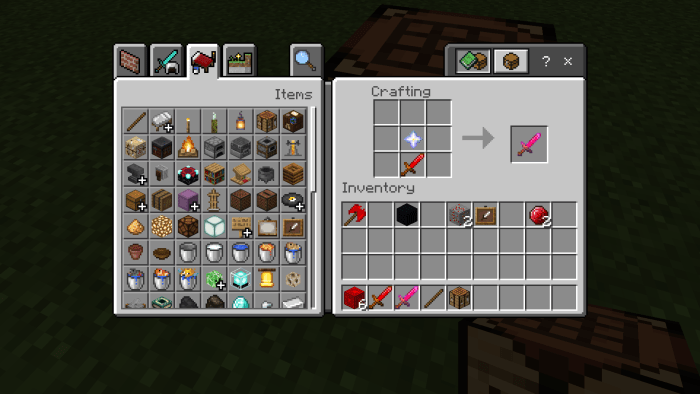 Want something better than a beacon after killing the wither?
Well here is what to do do with your nether star!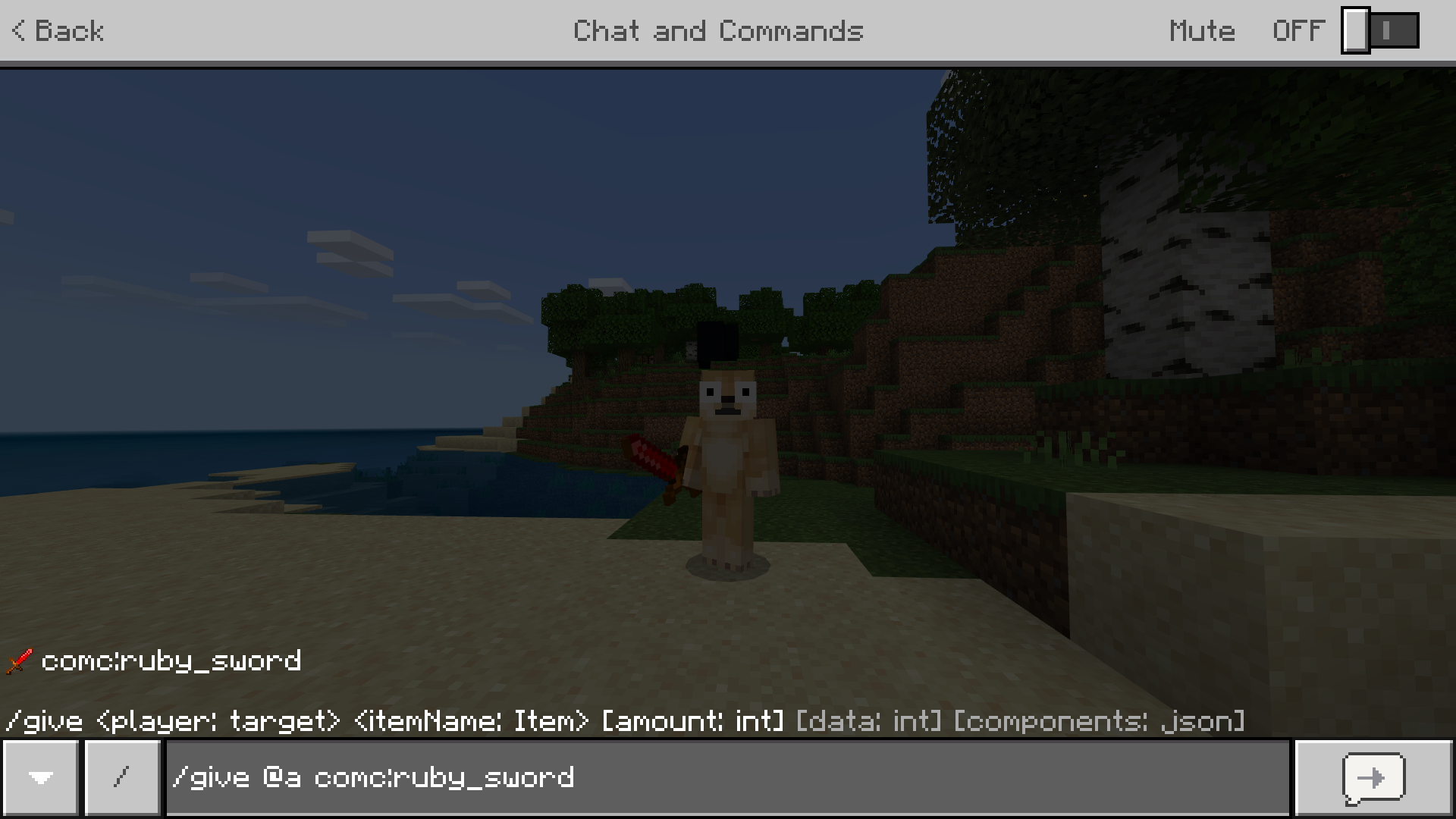 This is the command to obtain it.
/give @p comc:ruby_battleaxe
/give @p comc:ench_ruby_sword

Make sure experimental gameplay is on or else it won't work.
I've fixed the rescorce pack and slightly changed the behavior pack as there were slight errors in the IDs and I'm sorry about that.
I have added a Ruby Battleaxe and an enchanted Ruby Blade
Downloads
Supported Minecraft versions
1.12
1.13
1.14 (beta)