Five nights at Freddy's: Ultimate Custom Night Map built by AdvancedMann.
Introductory:
UCN is the game in the Fnaf Series where the Main antagonist William Afton ends up facing his creations in hell to suffer again and again forever, this map represents Ultimate Custom Night which is Afton's Hell where Golden Freddy Keeps him there to suffer in eternal purgatory.
We can now start our little game, Mr. Afton.
Office: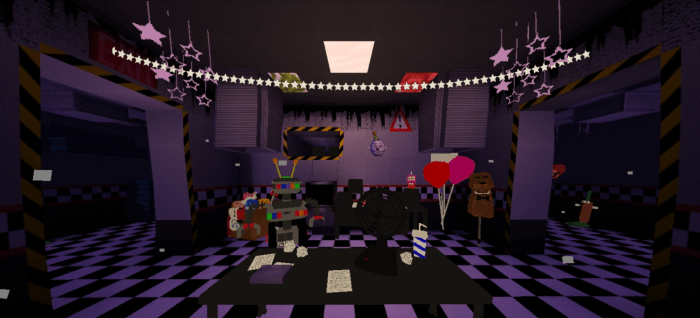 Diner Area: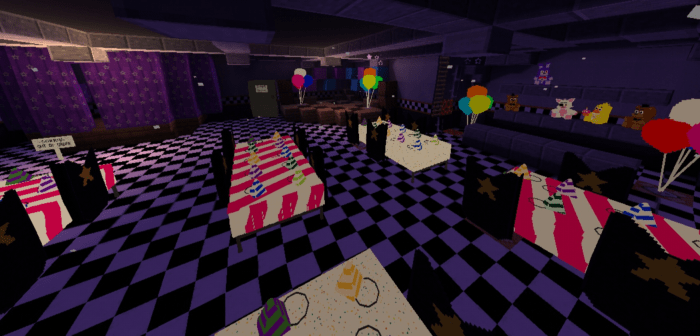 The Outside: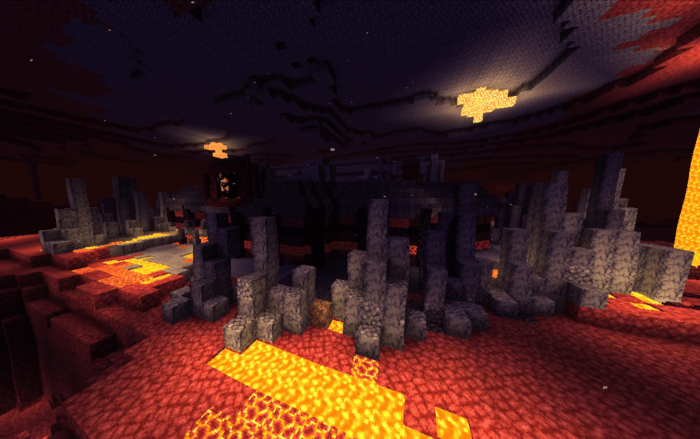 Creator Credits:
Dany Fox's Permission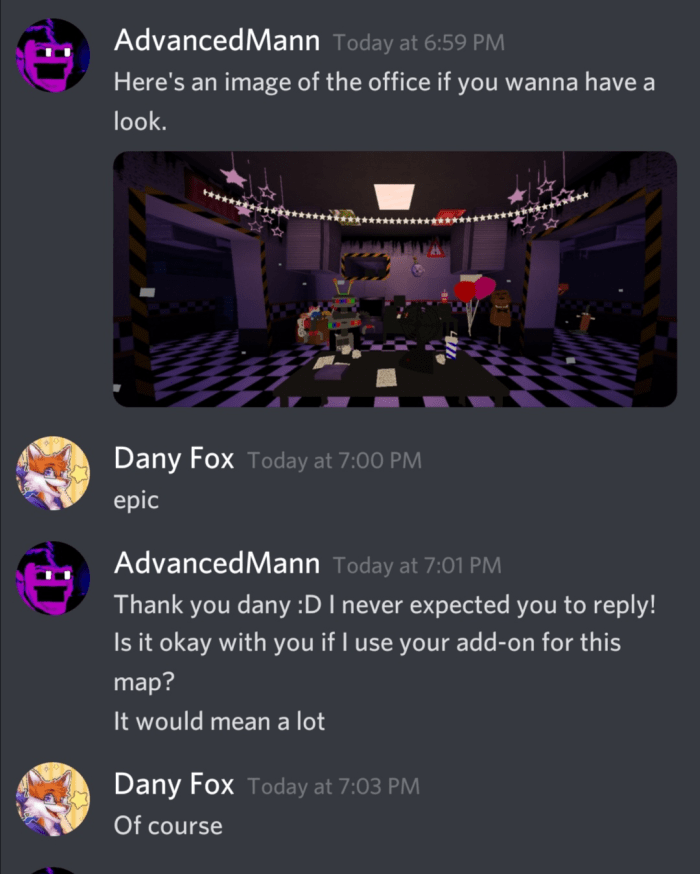 AdamTaylorGaming's Permission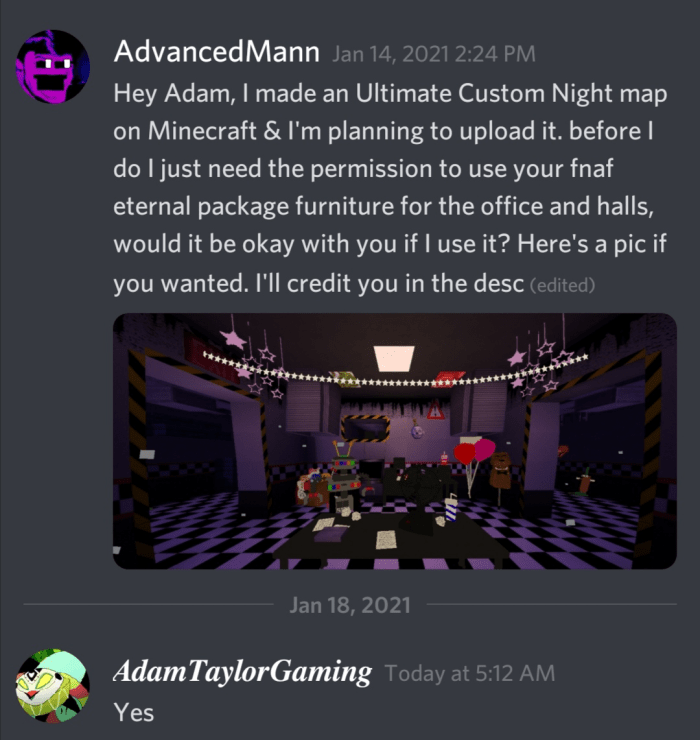 *Notice*
Oak log, cobweb, doors and purple wool textures are made by Pedrinho1779. (I couldn't ask for Permission because his discord didn't work)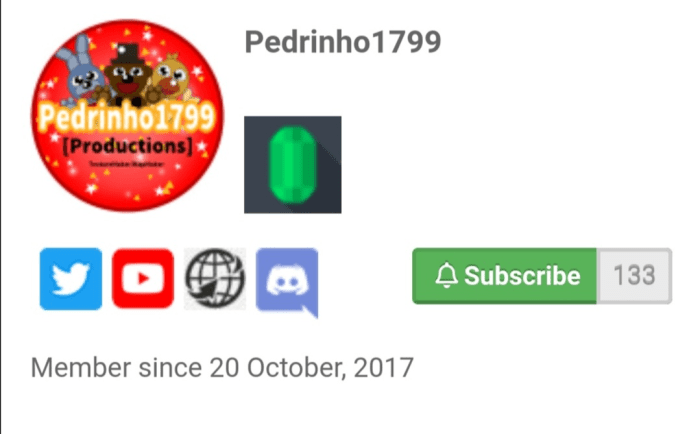 with all of that being said, I am really hoping for you to enjoy the Ultimate Custom Night map I've been working on (:

Select version for changelog:

Changelog
The majority of the blocks used in this world were over 600x resolution, so now I updated those that were over the limit of their actual texture all the way down to 64x which will greatly increase FPS while playing in the world. Enjoy!