Lazy to build a house? Well this map is just for you! This map has everything you need to survive Minecraft. It also doubles up as a multiplayer map, since it supports 6 players! 
Ultimate Survival Base is a simple creation. It has everything you need. From crafting tables, furnaces to enchantment tables, and your very own farm!
FEATURES:
Supports up to 6 players!
Has a mini farm with every crops and two composters!
Has a crafting, cooking, smelting area and lots of storage!
Has an enchanting table, brewing stands, anvils and grindstones to repair, rename and enchant your tools!
Has a built in Beacon, and you just need to have some ingots to power it!
Has 4 built in Nether Portals!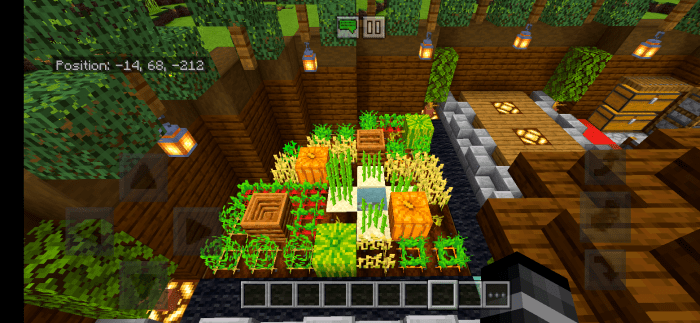 – The Mini Farm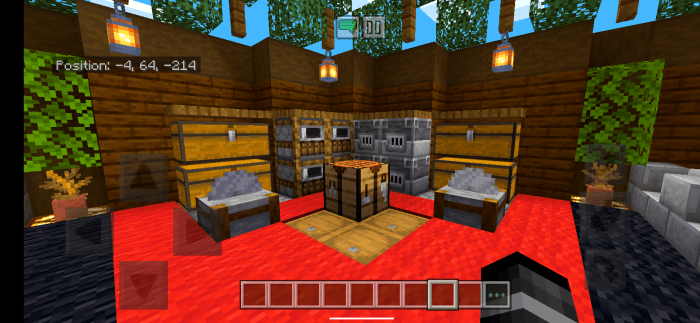 – The Cooking, Crafting, Smelting, and Storage Area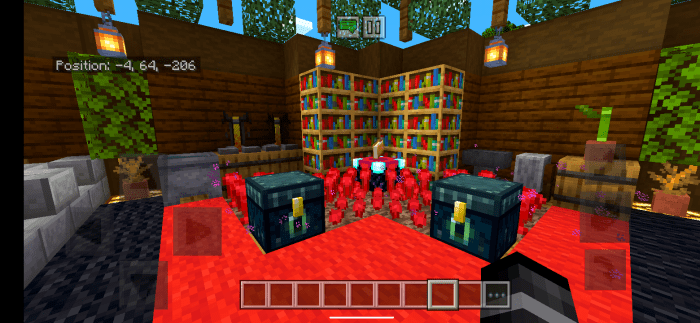 – Enchanting, Brewing, and Repairing Area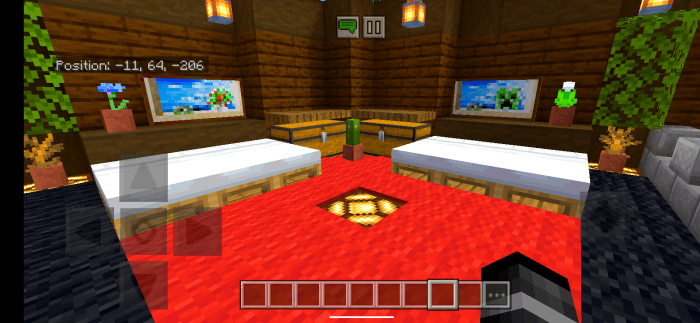 – The Lounge Area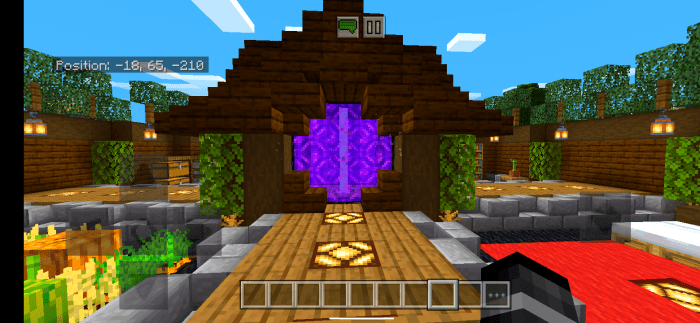 – The Portal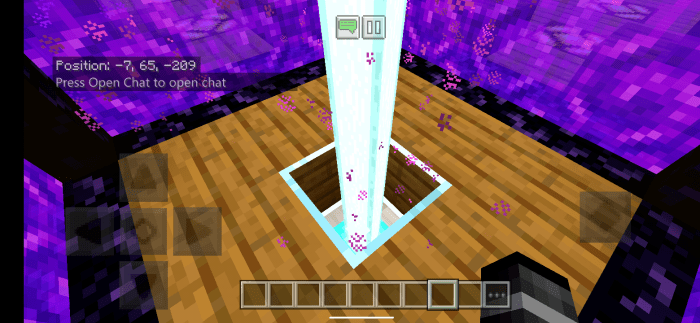 – The Beacon
If you have any feedback or suggestions, feel free to comment down below!
• Made the file into MCWORLD!
• Updated installation guide.
• Removed some items in description.
• Due to the release of 1.16, I have deleted the 1.15 link. Please read the description above
• Updated description
• Updated Installation Guide
• Updated installation guide
• Checked files for correct version
• Updated links for Minecraft 1.14.30
• Fixed some bugs
• Added more lighting to the map.
• Added a link for Minecraft version 1.14.30!
• Added more information regarding the Minecraft versions to make the map work.
• Fixed an issue that made the map won't load.
• Added installation guide.
• Made it compatible with Minecraft 1.14.30!
• I'll soon fix the issue regarding with the Minecraft version. For now, please play on Minecraft 1.15.0.55!
Installation
Since ZArchiver only works on Android, for iOS users, please follow the installation guide that was provided by MCPEDL. For Android users, if you can't open the file, follow these steps!
1. Make sure your Minecraft version is 1.14.30

2. Press the link and it will automatically download
3. Install ZArchiver from the Play Store
4. Open ZArchiver
5. After that, find the "Download" folder and look for the file named "Ultimate Survival Base.mcworld"
6. Long press it and press "Rename". Rename the .mcworld to .zip
7. It should be named "Ultimate Survival Base.zip"
8. Press the renamed file once and tap "Extract to ./Archive name/"
9. It should be named "Ultimate Survival Base" folder
10. Copy it to games > com.mojang > minecraftWorlds
11. Open Minecraft and the world should appear. Name is Ultimate Survival Base.
Downloads
Supported Minecraft versions
1.14