Dark Mode is a resource pack that adds a new dark appearance to the vanilla user interface!
Support for Bedrock Edition
Support for Java Edition
Designed to work in conjunction with vanilla textures
You can share this resource pack, but please refer others to this MCPEDL post, or the official Dark Mode GitHub Repository only.
Feel free to include Dark Mode in your own resource pack! My only requests are for a mention of my username, "Offroaders123", and a link back to either this MCPEDL post, my MCPEDL profile, the official Dark Mode GitHub Repository, or my GitHub profile. Thanks!
Found a bug? Have a feature suggestion? Feel free to contact me by email, or submit a pull request to the official Dark Mode GitHub Repository!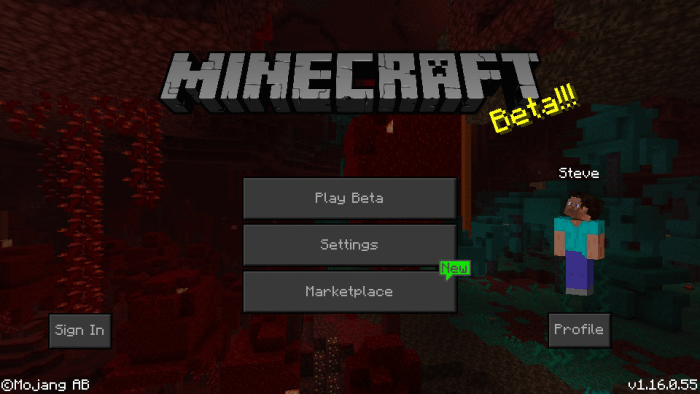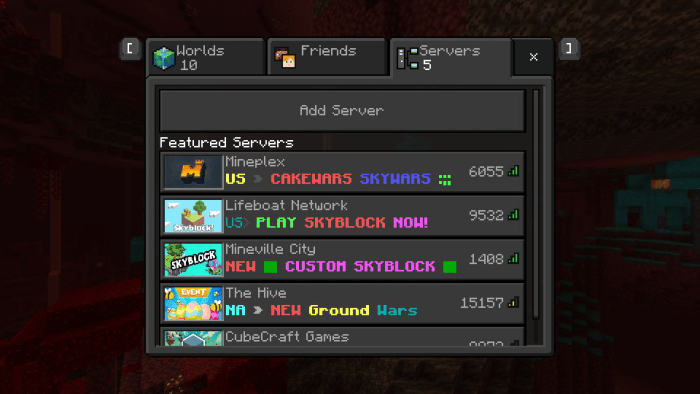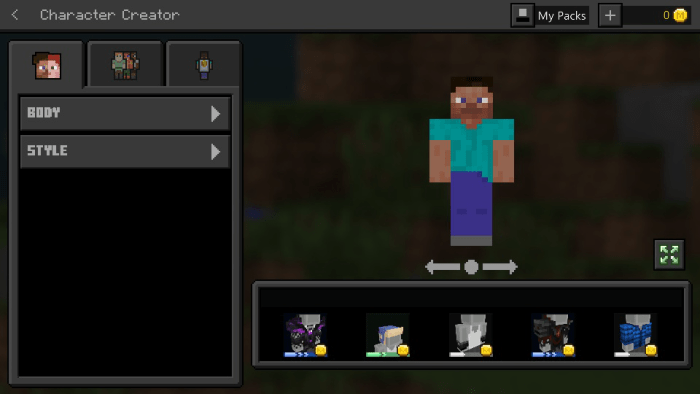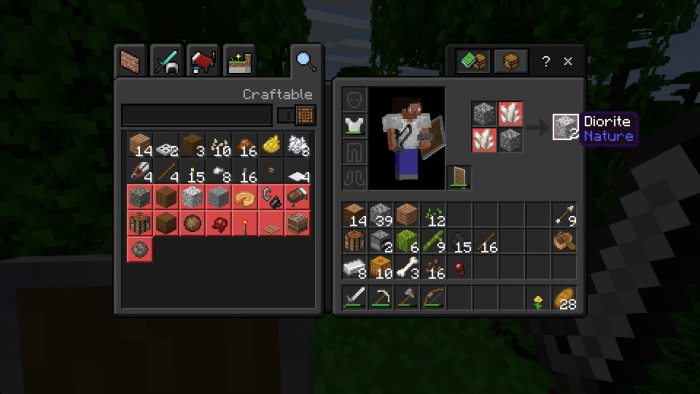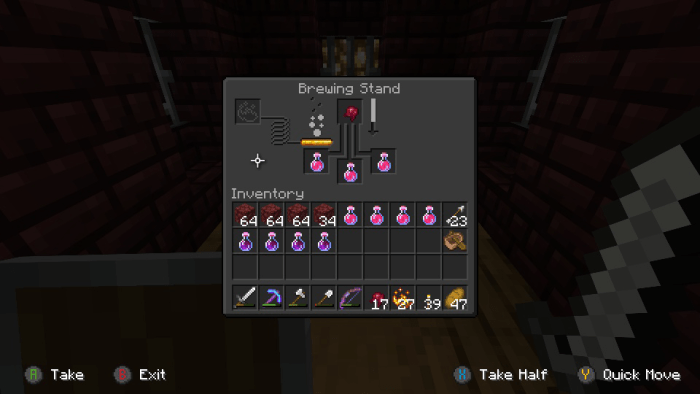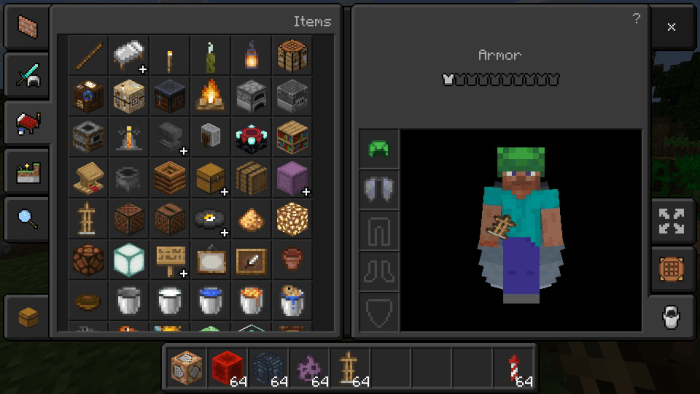 Select version for changelog:

Changelog
Additions:
Redesigned the Chest, Large Chest, Ender Chest, Shulker Box, Barrel, Furnace, Blast Furnace, Smoker, Horse (and other variants), Llama, and Mob Effect screens on Bedrock Edition to be more in-line with their layouts and appearances on Java Edition! More screens will be reworked and adjusted in future releases.
Created new textures for various HUD elements that have not yet been updated by Jappa (Health hearts, hunger points, and armor strength). The replacements are made to be more in-line with the design queues from the 2019 Texture Update, as well as the styles present in Dark Mode.
Modified many UI textures to be more in-line with their appearances on opposing platforms (Java styles brought to Bedrock, and vice versa).
Added dark themes for tab hover-state textures, and other UI textures new to the v1.16 incremental updates on Bedrock Edition.
Added a dark theme for the Social Interactions widget on Java Edition.
Changes:
Updated pack manifests for Bedrock and Java to the latest format versions.
Updated pack manifest author section to show my GitHub profile instead of my Google Site, The Melon Slice, which I will be taking down in the nearby future.
Formatted content within various JSON files.
Fixes:
Updated the header text colors within the Minecart with Chest, Minecart with Hopper, Llama, Skeleton Horse, Trader Llama, and Zombie Horse interfaces on Java Edition.
Fixed the Health Boost effect icon from not displaying correctly on Bedrock Edition.