Hello and welcome ro rich with items, the biggest addon I've ever made. In this addon you can find from a fishglass as a helmet up to an infection siut.
This addon adds 39 new armors, 19 new weapons, 16 new itmes and 134 crafting recipes to the game and they are all craftable and multiplayer compatible. All items, weapons and armors have a use, an ability or a diferent duration. I made this addon with loots of love and spent very much time in it.
So there is so much to cover that i would cut it a bit to show you just the most important features of this addon and i can't always show you what the items look like because it would take way too long to take all the pictures and edit them. I also won't write a text for every item so lets start.
Well as i said this addon adds 39 armors, 19 weapons, 16 items and 134 new crafting recipes. First i will show you the items, then the weapons, then the armors and at last some of the recipes (not all cause it would take too long)
So here is an image of the items and weapons: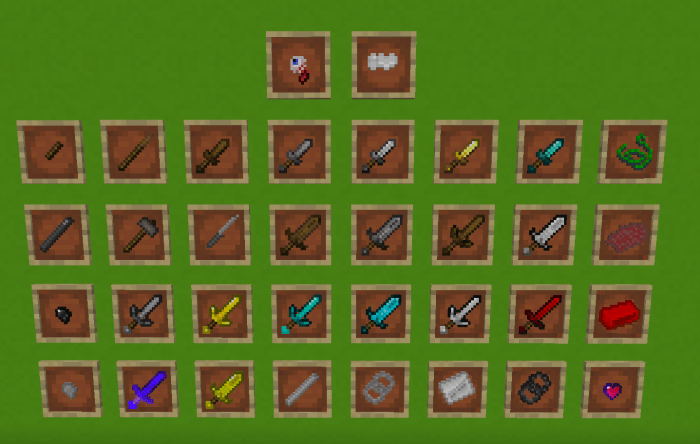 So let's start with two basic items:
Pebble:
Hmm just a pebble i guess...
Has some uses to craft some items.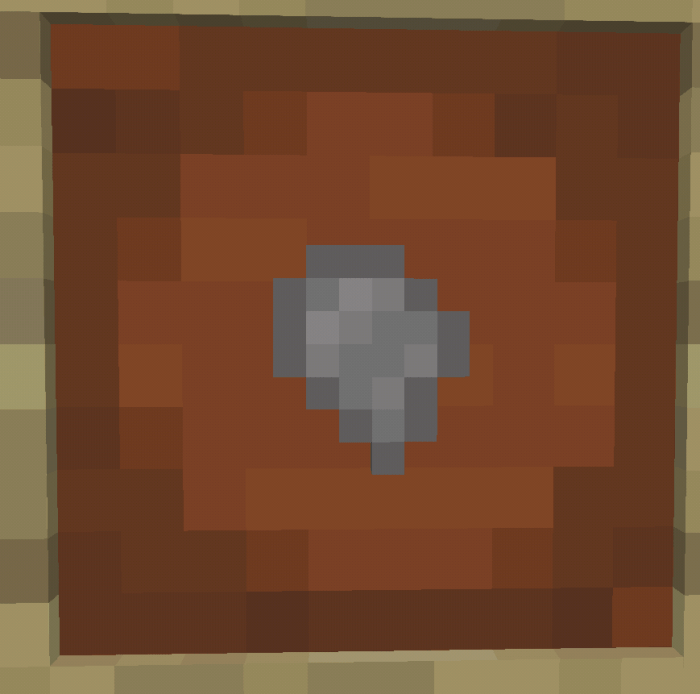 Just put a cobblestone somewhere into the crafting table to get 4 pebbles
Flint shards:
Same texture as pebble but different.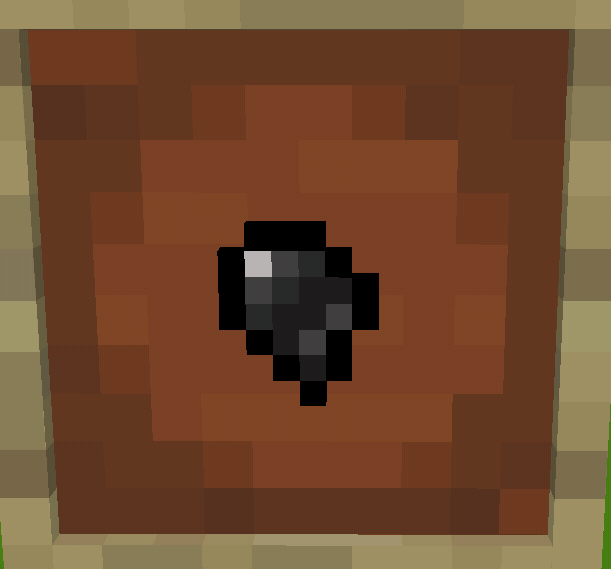 Just put a flint somewhere into the craftoling table to get 4 flint shards.
Grass string:
A string made of grass.
Ceap way to get strings.
You can craft everything that is crafted with strings also with grass strings but its too thin to place it as a tripwire.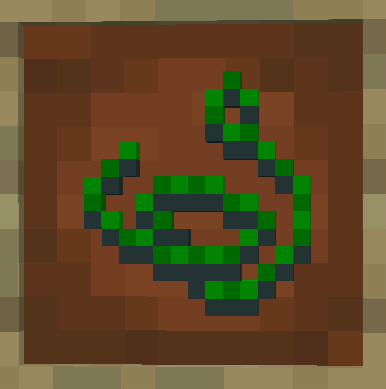 Just put 2 grass sideways into the crafting grid to get 4 grass strings.
Stone stick:
Good alternative if you don't have enough sticks to craft weapons. Also modded weapons can be crafted with it.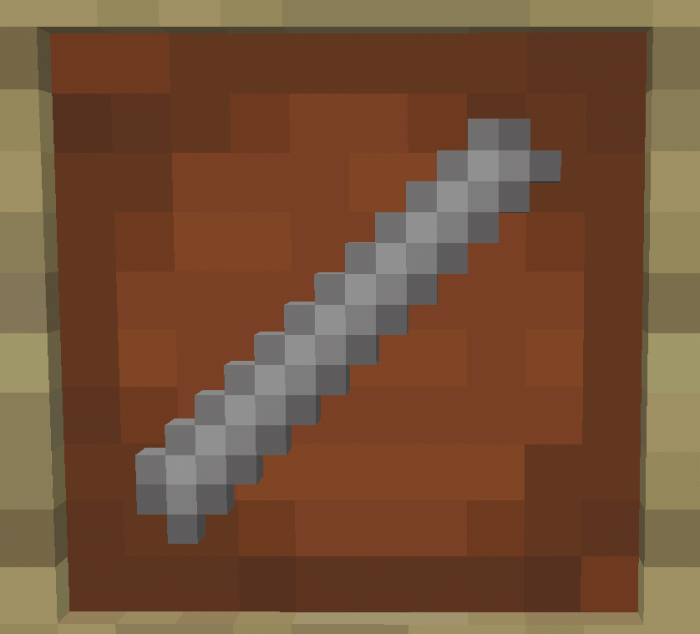 Its crafted like a normal stick but with pebbles.
Flint stick:
Like the stone stick.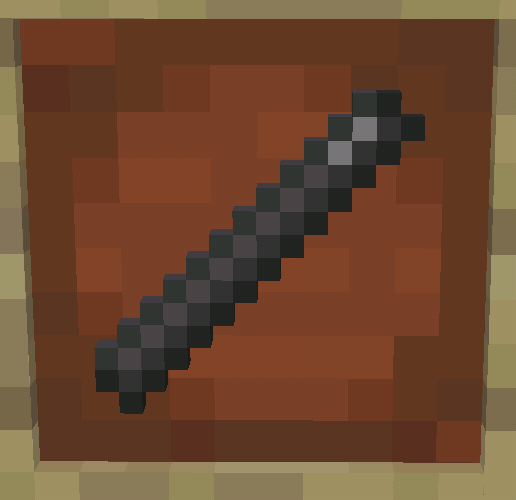 Is crafted like the normal stick but with flint shards.
Short stick: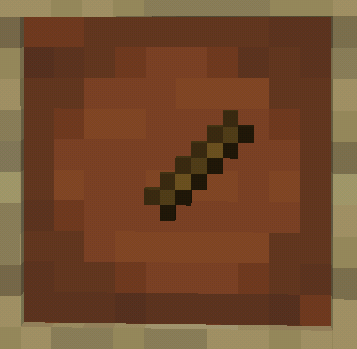 Put one stick into the crafting grid to get 2 small sticks.
So that were the main items. Now I'm gonna show you the items that mostly just have one use.
Chain links:
Are used to craft chain armor.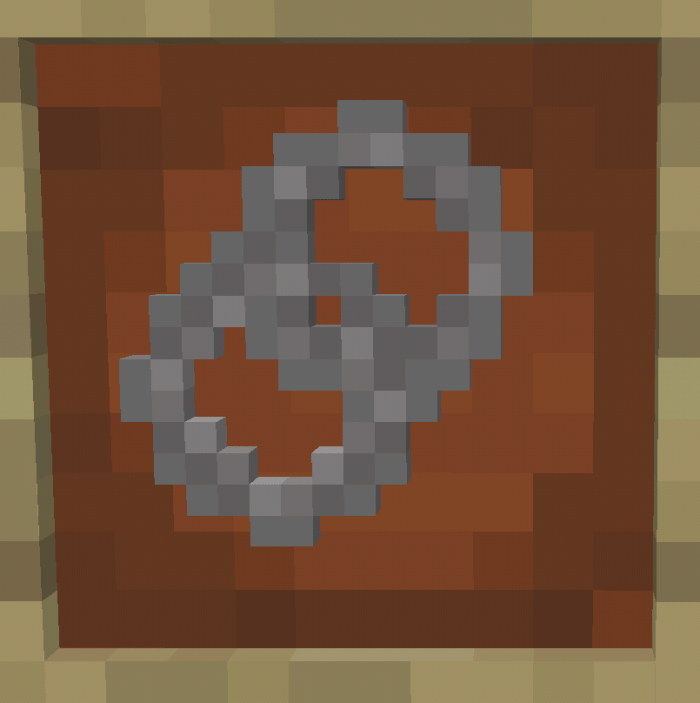 Is crafted with iron nugget like a 2x2 cube in the crafting grid.
Flint chain links: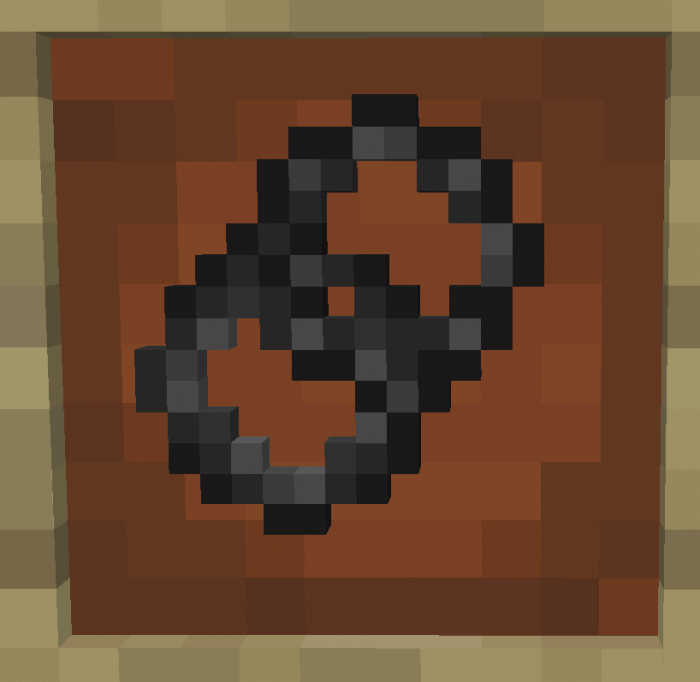 Is crafted like the normal chain links.
Iron plate:
Not that expensive.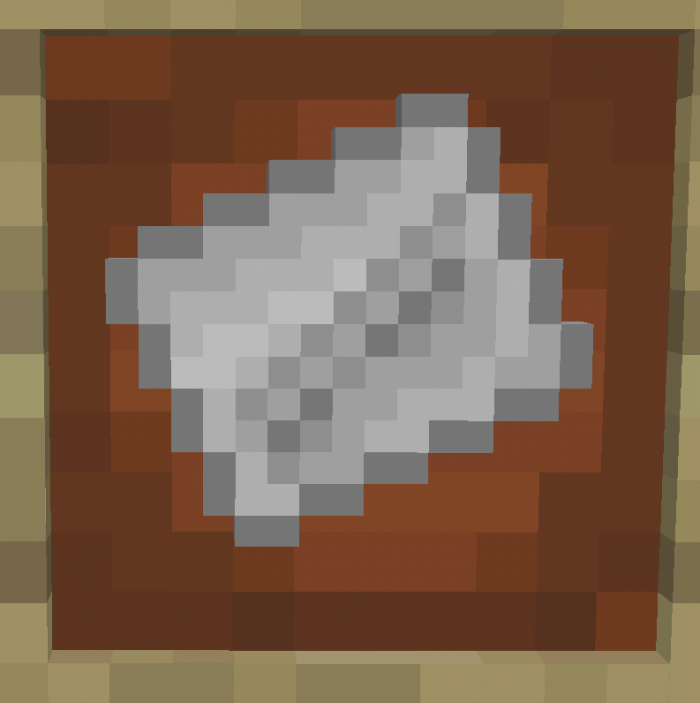 Crafting recipe: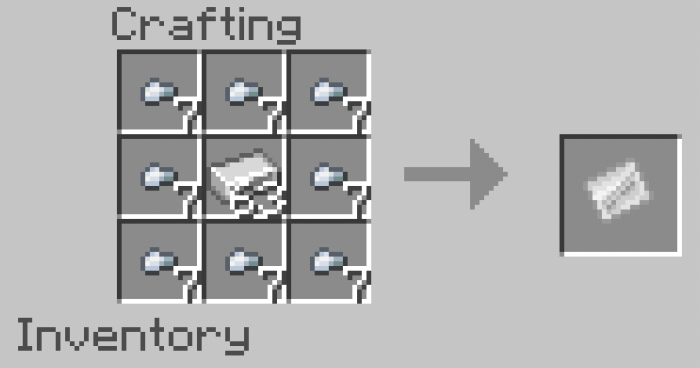 Dryed flesh:
Can be smoked into leather.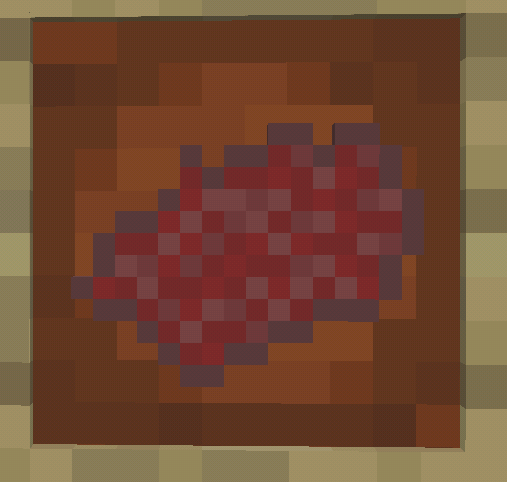 Just put 2 flesh (every type of raw flesh) sideways into the crafting grid.
So that are the main items in this addon. There are also other items but they are not really worth to cover.
Now i will show you the waepons.
I also can't show you images of all the weapons and recipes.
Hammer:
8 damage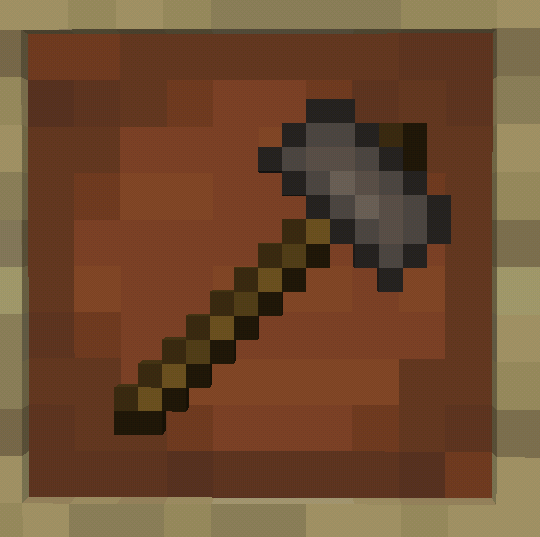 Crafting recipe: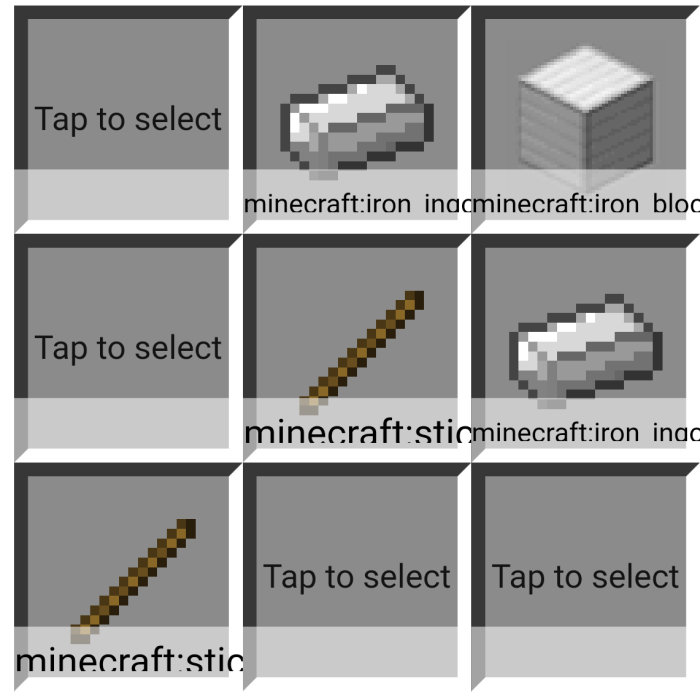 There is also an upgrade system.
In this system you just have to put the sword of the material in the middle of the crafting grid and surround it with the material the sword is made of.
There are also daggers for every material.
They are crafted with the material and a short stick under it.
Armors:
There are pretty much armors. I gonna cover most of them. First here is an image of the armors: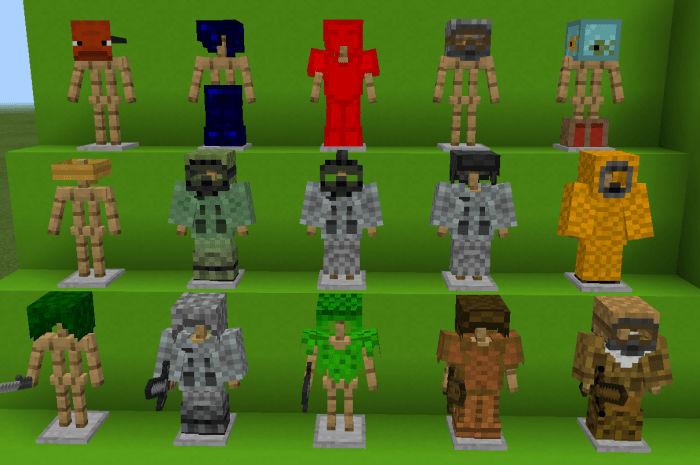 I just gonna show you the recipes:
Green combat helmet: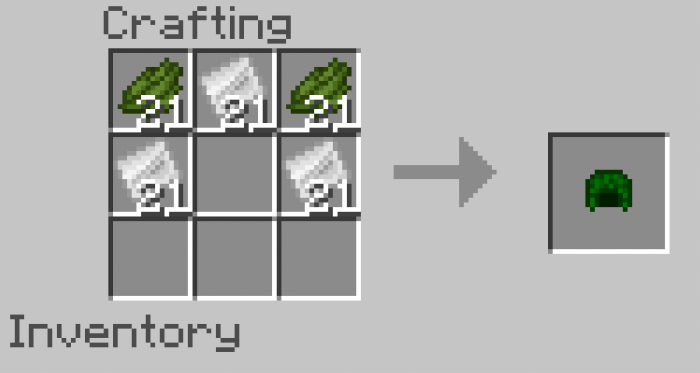 Green ranger vest: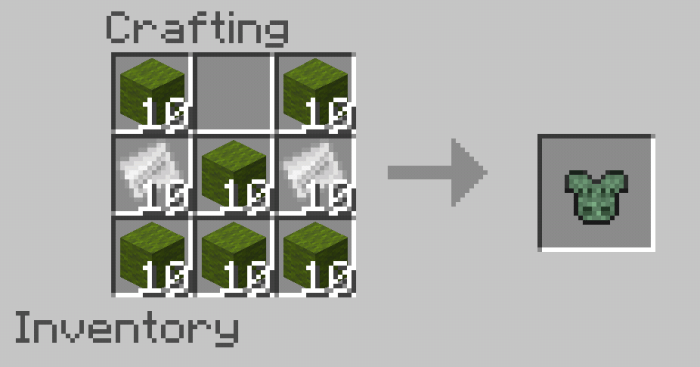 Grey ranger vest: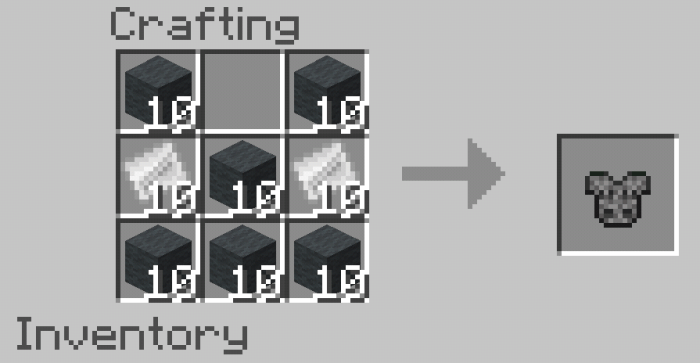 Pilot jacket: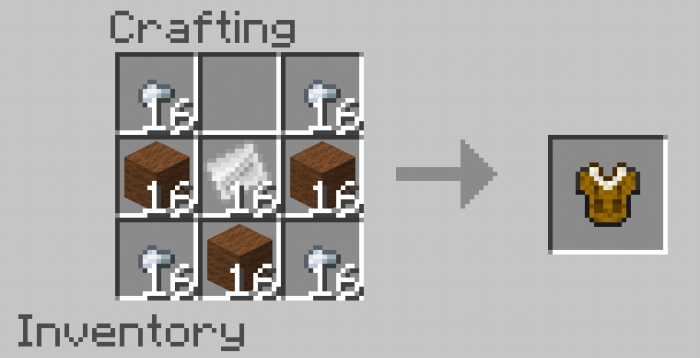 Grey combat helmet:
Jungle helmet: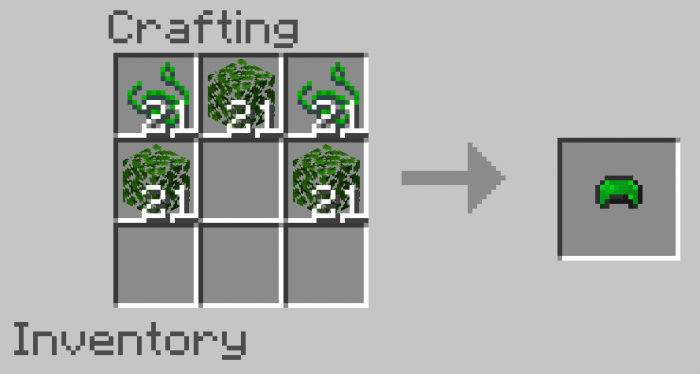 Jungle chestplate: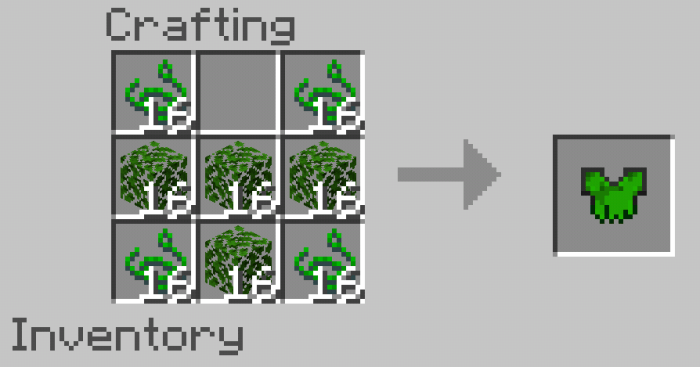 High boots: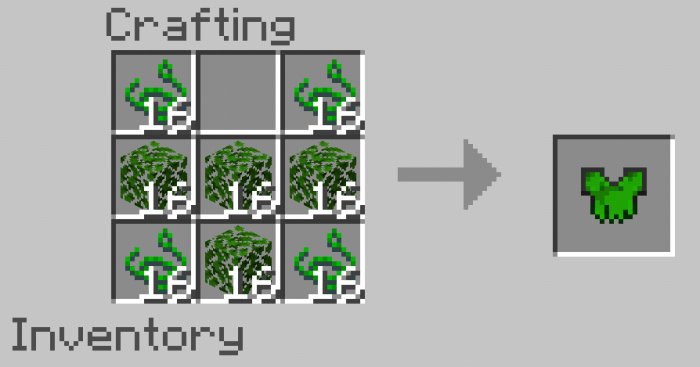 Green high boots: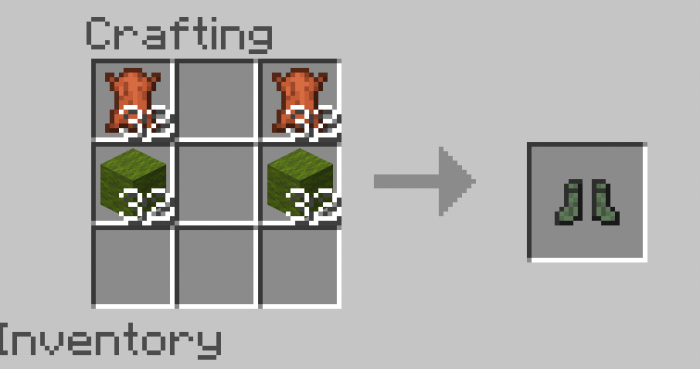 Wild leggins: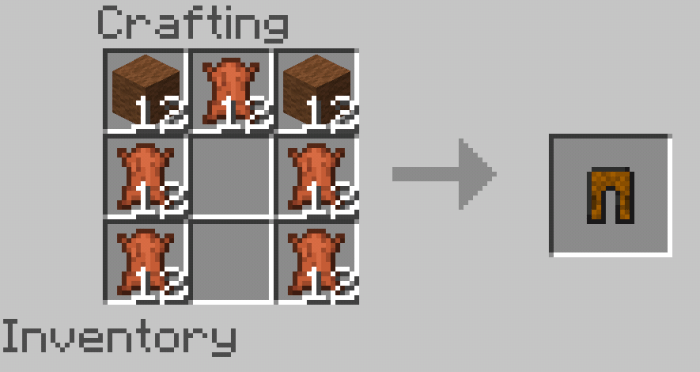 Grey wild leggins: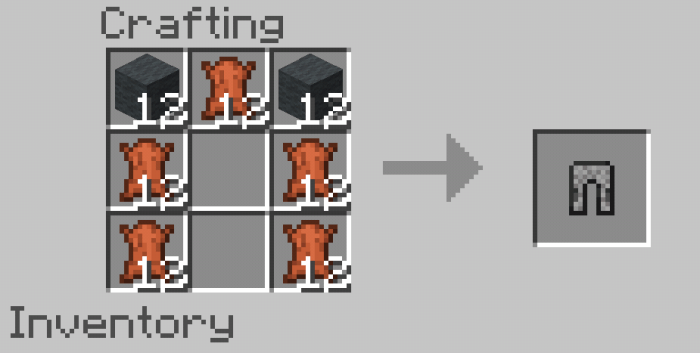 Green wild leggins: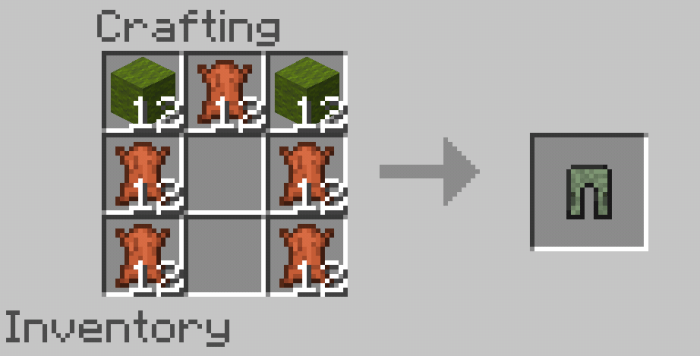 Oxigen mask: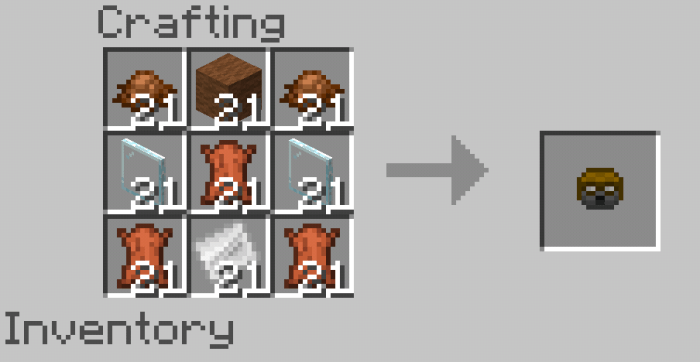 Grey oxigen mask: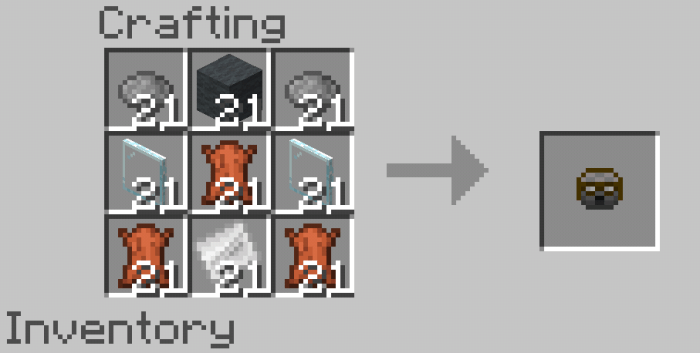 Green oxigen mask: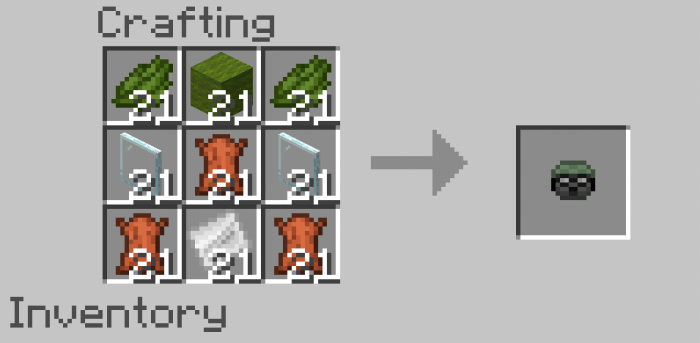 Oxigen mask MK2: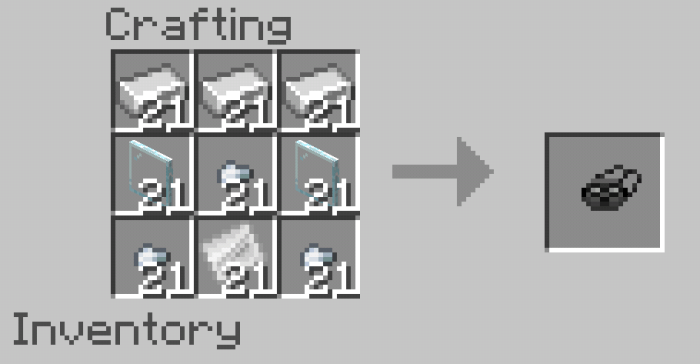 Cold winter cap: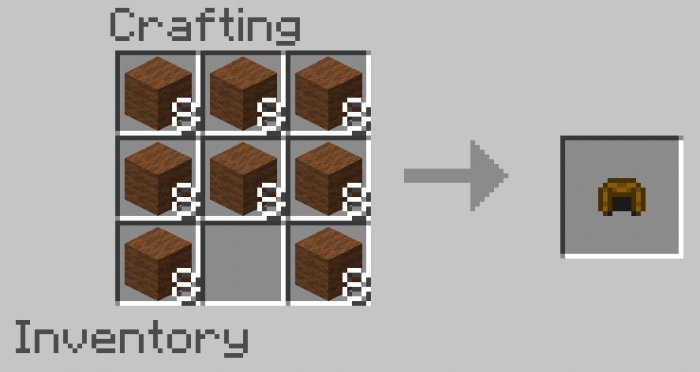 Grey cold winter cap: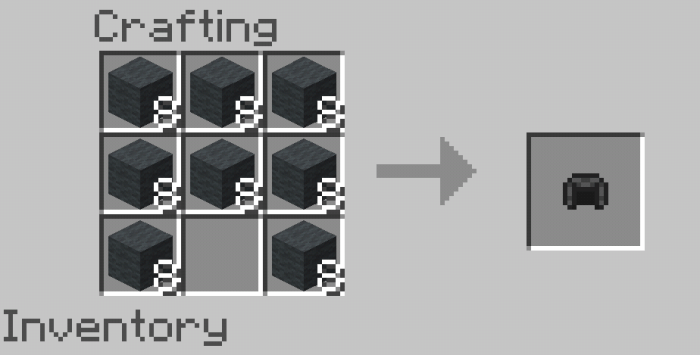 Fishglass: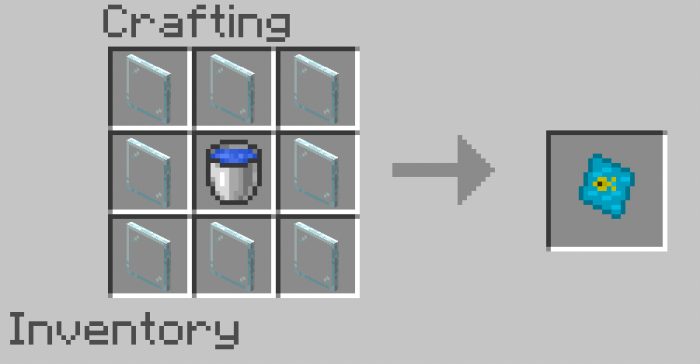 Eyeband: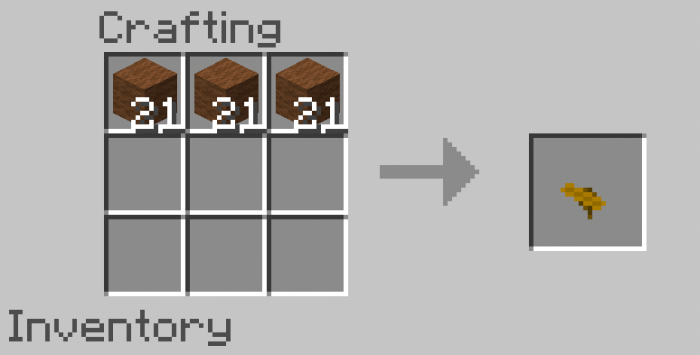 Headband: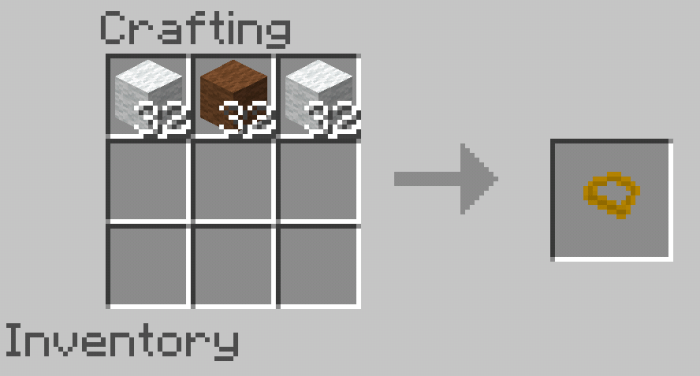 Strider mask: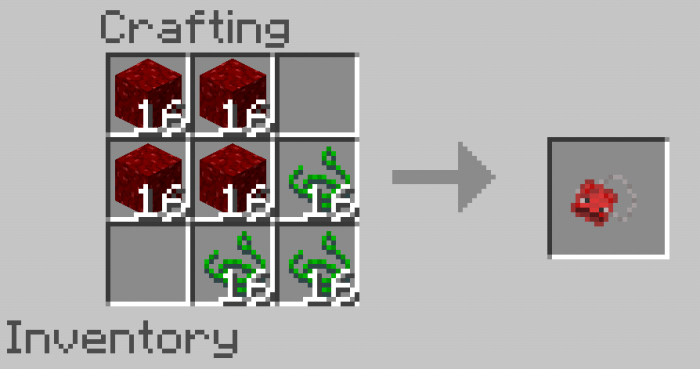 Infection helmet: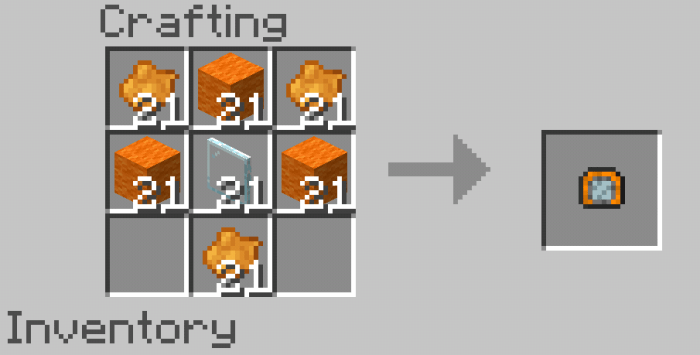 Infection chestplate: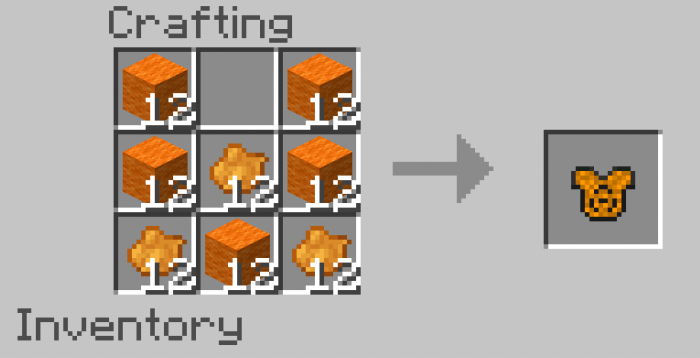 There are also redstone and lapis armor and weapons.
And much more!!!
Btw i will enhance the description in the next update but for now you've seen the most important features.
I hope you like this addon and have fun.
You have to turn on holiday cteator features and additional modding capacities.
Permissions:
You are not allowed to publish this addon on other websites.
You have to credit me if you're making a video about this addon.
Installation
Wait until an open sign pops up
Click the open button
Normaly minecraft would open automaticly but if not there is a sign called open with: open it with mimecraft!
Let it load
Wait for it to download
Put the recource pack and the behavior into your world
PLAY