Village Guards are back! Train your villages into swordsmen and archers! Hire them to protect you on your adventures away from town! Raise an army and take on the illagers!
How does it work?

Village Guards are new mobs added to Minecraft. In the previous version of the addon they were actually just wither skeletons that had been modded, but thanks to the latest and greatest Minecraft addon capabilities, Village Guards are now completely separate, brand new custom mobs!
To hire a swordsman, just give an iron helmet to a villager. To hire an archer, give a bow to a villager. It's that easy!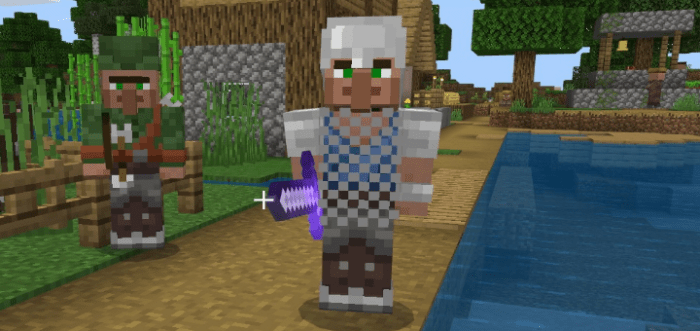 Hire some protection
Need a little extra muscle on your midnight adventures? No worries, just hire a few guards (at the cost of a few emeralds) to protect you wherever you roam!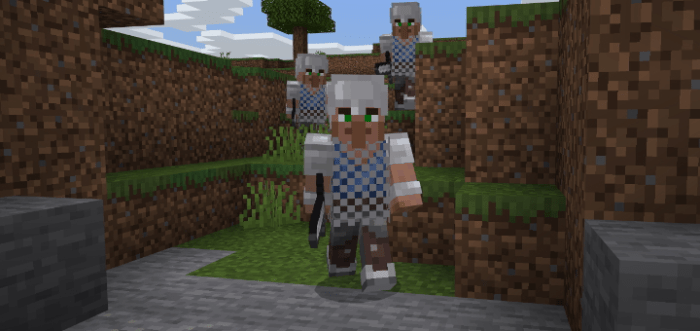 Need them to back off so you can get a little shut-eye? Just right-click a hired guard to have them stand at attention and hold their position!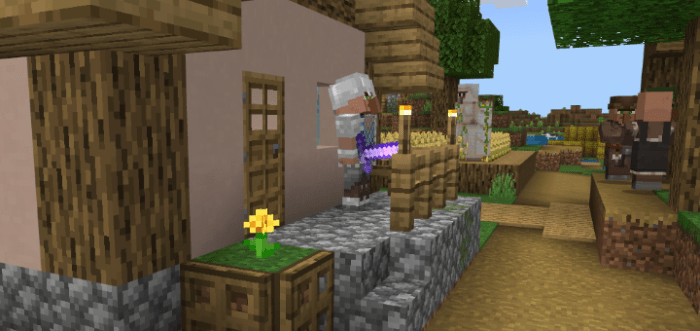 Setup your village defences
Here's an idea — set up guard posts around the outskirts of your tower and place an archer in each one. That way, no mobs will make their way in during the night!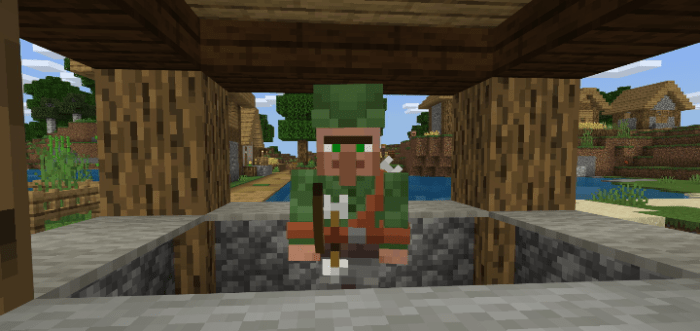 Full list of features
Village guards naturally spawn in villages to protect their denizens.
Train new village guards who'll roam your village and protect the dwellers from all sorts of nasties:

Swordsman — Give a villager an iron helmet.
Archer — Give a villager a bow.

Demote your guards back to villagers by giving them hoes (of any quality).
Hire guards to follow and protect you by offering them emeralds.
Right-click your guards to have them hold position and stand at attention.
Heal your guards by feeding them any sort of cooked food.
Name your guards with name tags, if you're feeling sentimental.
* * *
Join our Discord server and keep up to date with the latest updates, discuss features and feedback, or raise bug reports.
(https://discord.gg/99Uu3qMHCm)

Select version for changelog:

Changelog
Added Discord server link and intro text to the bottom of the description.